Pregnant and detained without trial or charge
"HHUGS never felt like a charity organisation, more like family"
I was in the Horn of Africa during the 2007 war between Somalia and Ethiopia. I was amongst a convoy of women and children, who walked three weeks through the desert, to reach the Kenyan border. On the one hand we were trying to survive, on the other we were worrying about the husbands, fathers and brothers we'd been separated from.
I am no stranger to unrest in that part of the world. My brother and I were born in Ethiopia, where our father was a colonel during the previous regime. When that government toppled, and everyone who was connected to it was being attacked, my mother sent us to the UK. I was 15 at the time and my brother was 14. We came here as unaccompanied asylum seekers and were raised in foster homes.
But when I eventually returned to the region, this time with my husband, it was with such high hopes. We were only married four months, when we went to stay with my brother, who had recently moved to Somalia with his family. It was all over the news. After 16 years of civil war, the country was stabilising. My husband and I were both new Muslims then. What drew us was the promise of starting something good, helping out, rebuilding a country.
We'd been in Somalia maybe three weeks when it started. I was two months pregnant at the time. We knew there was some trouble after the airport got bombed, we'd heard rumours of conflict, but no one imagined it would escalate that quickly. It was very early in the morning, when a friend of my husband's came and told us we had to get out. I packed whatever little we had brought with us, and they put us in a minibus that was going to take us to the Kenyan border. The men would go in a separate convoy, so it was just me, my sister-in-law and her son, at first. Then we picked up lots of other families along the way.
The drive to Kismayo took 12 hours. The minibus was full of women and children, and the roads were completely destroyed. Every time there were helicopters hovering overhead, they would stop the car so we could get out and hide in the bushes until it was safe. And the Children would keep getting sick. It was a horrendous journey. When we arrived at night in Kismayo, we got to rest but there was no food and nothing to drink.
There was one American sister with us who contracted malaria while we were in Kismayo. She had three children with her: a 7-month old baby; a 5 year-old; and her son was 9. That morning, when we were going to set off again, she held us up because she didn't want to leave. Honestly, we were all starting to get a little annoyed. She was yelling, "Why should I leave, I didn't do anything, I came here for the sake of Allah!" Then her husband came to the window, and he must have thought that he wouldn't survive because he told her, "Well, see you in Jannah." And she turned around and said, "No! How dare you say that? No, that's not gonna happen, don't ever say that. If any of us go, it will be me!" She was so upset, but subhanallah, it was literally 24 hours after that we lost her.
How she passed was one of the things that had the most effect on me. Her kids were mashallah, always so hyperactive, especially the eldest boy, Yusuf. Even when everyone else slept, they would stay up. But the evening that she died, her children had fallen asleep. We were driving, and her temperature was really high. Sitting next to her, I remember, her body was like fire. But her children, they were just knocked out. Just like that. And she turned to her son and said, "Yusuf, I love you. Yusuf, I love you," but he didn't hear her. We were all shocked, thinking, what happened to these kids today? And it was as if she knew she was dying, because she kept telling them 'I love you.' I think Allah (swt) didn't want her children to witness her death, that's why they'd fallen asleep.
It was either because of the medication she had been taking, or her temperature, but a few minutes later she started to hallucinate and she was yelling at the driver to stop the car, because she said she could see her husband outside. She tried to jump out with the baby in her arms, so we had to stop. When we got her out, she was really weak and she passed away. We had to bury her by the road side. When the kids woke up, we told them that they had to rush their mother to Kenya, to get medical treatment.
Without their mother, we knew we wouldn't be able to get those kids across the border, so I had to pretend they were mine. They were told to call me 'mum,' and at first it was difficult, they would say: 'aunty, I mean, mum.' Eventually the baby became so attached to me; she wouldn't let anyone else touch her. And the 5-year-old, by week three, it just became natural for her to call me 'mum.' But when she did, her brother would come and say, "Saima, just remember our real mum is actually in Kenya, this is our pretend mum. Just don't forget." I became very protective of them. Eventually when the Kenyan government took them away at the border – it was so hard.
Looking back, I don't know how I was able to cope mentally. But, subhanallah, Allah put sakinah in our hearts even though it was so difficult. At one point we had to abandon the car and our belongings and continue on foot with the children and the babies, and you know, most of the sisters were pregnant. One of them miscarried because of the journey. Another, an Australian sister, gave birth. It was my first baby, so of course there was also the fear of not knowing what to expect, but I remember feeling some movement and joking about it, saying, "I think I got worm because of the floodwater that we're drinking." That's what we drank, floodwater. I don't know how we'd got it, but we also had a packet of Nido powder, and we'd give it to my nephew with the floodwater. I remember him, with no clothing; he was barely a year old. It doesn't seem real, now. I don't know how we got through it, but at the time, we were all just waiting really, waiting for our deaths.
Read more of Hauwa's story…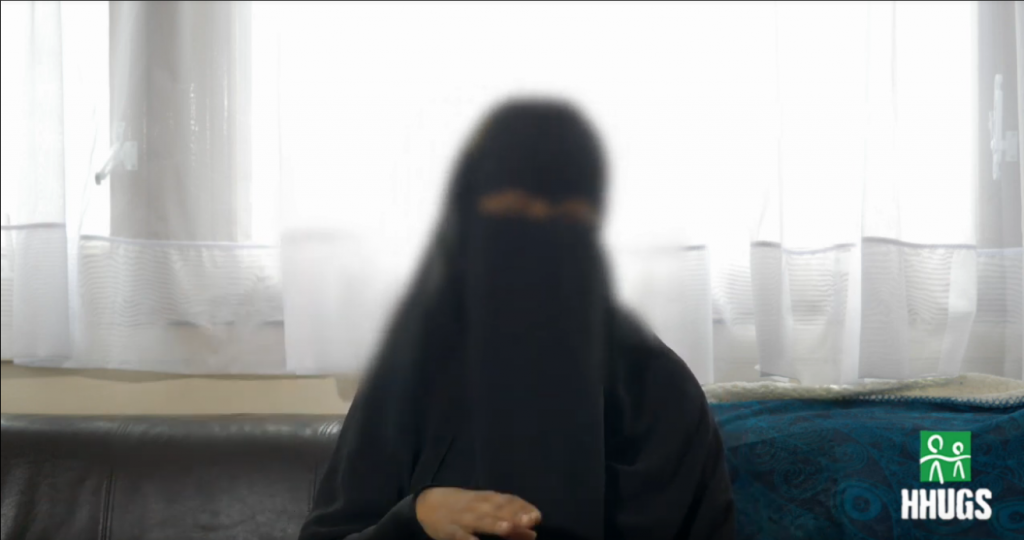 Hauwa's Story Part 2
Pregnant and detained without trial or charge "HHUGS never felt like a charity organisation, more like family" Quick Donate Single Donation Monthly regular Donation £ Zakat Interest Sadaqa Donate To be honest with you, I really didn't think we'd come out of that desert alive. At night we would hear the hyenas, and we couldn't [...]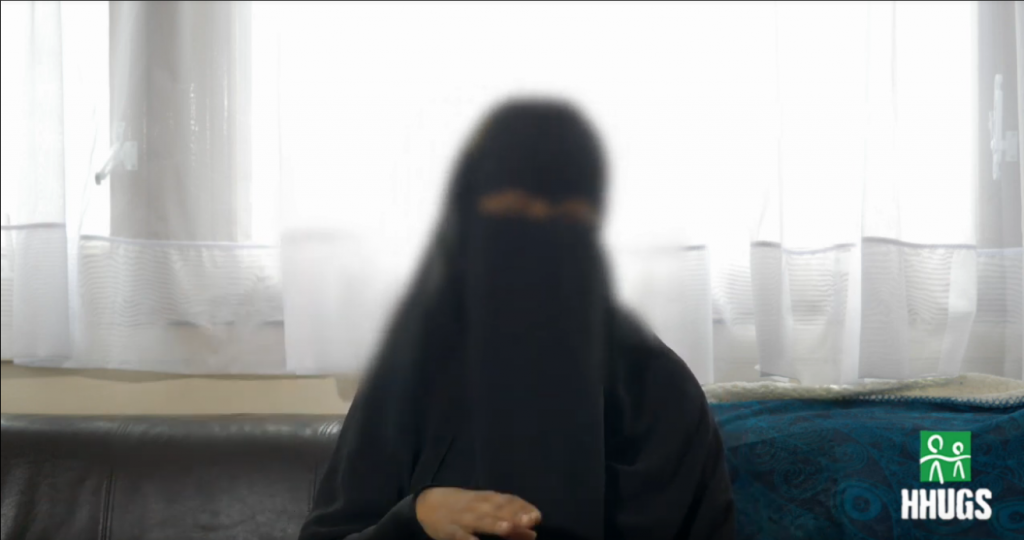 Hauwa's Story Part 3
Pregnant and detained without trial or charge "HHUGS never felt like a charity organisation, more like family" Quick Donate Single Donation Monthly regular Donation £ Zakat Interest Sadaqa Donate Two months after I was released from the detention centre in Ethiopia, I gave birth to my daughter, Aisha. And twelve days after I had her, [...]