We all face difficult moments in our lives. During those testing and uncertain times, is when we need guidance and support most. Offering a helping hand, or a listening ear to someone during these periods can be life changing. Its dramatic impact will be cherished and felt long after the event. During these moments, we often surround ourselves with friends and family, we unload and share our worries and concerns with them. However, this is not a reality everyone is fortunate to experience, leaving these individuals lonelier, and more isolated than ever.
Meet Umm Zarah
One such sister was Umm Zarah. She reached out to HHUGS in 2007, remembering an ad she had seen in the Muslim Directory, when her husband was arrested. She was in the early stages of pregnancy, struggling to run the household alone, whilst taking care of her two young children.
"The first few weeks, even months were a blur, trying to pull things together in terms of running household on my own, two young children and being in early stages of pregnancy."
Her days were shadowed with uncertainty and filled with anxiety, juggling concerns of pregnancy, of her husband's welfare and the lengthy process of prison visits.
"I faced so much uncertainty; questioning (when) my husband would be home to see the new baby, how I would cope with what lay ahead, the case and how it all works. Even booking visits was a huge task as my husband was four hours away and visits would take the whole day up, being pregnant and with two young children. It took three months to go through all the checks and to finally be given a closed visit for myself. This whole process was quite daunting along with the community staring and gossiping. There was a lot to juggle both physically and mentally."
During this time, HHUGS was the lifeline she clung onto. The charity helped her with prison visits, provided her with a key worker to give her a listening ear and sent Eid gifts to her children. This support kept their family united.
"It was such a relief to have someone who may be able to support me in this circumstance. HHUGSS provided a van for three local families to make prison visits once a month. It was a huge help, as together, we had a regular time to see our loved ones. It helped me so much, as I was pregnant and driving all that way was very difficult. Even going in a car with other brothers was restrictive. The van allowed more space and I could take the other children with me too. My husband was also relieved knowing I was coming regularly to see him, through the help of HHUGS."
However, HHUGS was only able to make this happen due to its kind-hearted volunteers. Individuals who supported the families for no worldly gain, but solely to help others, to please their Creator. The families who receive this support watch the volunteers in amazement, strangers who go out of their own way, to help them, when the world around isolates and shuns them.
"For me, it took the burden off our shoulders, and the drivers giving up their time for us, it meant the world. I honestly still feel emotional every time I think of these people, strangers I've never met, who gave up their full day to help a stranger in need. May Allah reward them abundantly, Ameen. These rays of sunshine will be in my Du'as (prayers) until my last breath."
Inspired to make a difference
Unaware of the impact they had, Umm Zarah was inspired by the generosity of these selfless volunteers. Now Umm Zarah is a volunteer herself for HHUGS, supporting the charity for over seven years. She explains what inspired her to volunteer.
"I recall being in the van that HHUGS provided for prison visits and a revert brother was driving. It wasn't an easy task taking four ladies and young children on the motorway for a long journey. This stranger had given up his full day to help me. I can remember sitting there in awe, thinking this stranger could only have done this for Allah's sake. He is not getting paid, he is not family, he is just doing this to support women like me. I made a promise to myself that day, if Allahs wills and my husband comes home I will try get involved with HHUGS so I too can share in this reward of giving back to the Ummah. This was my motivation to give back, and help the Ummah going through difficulties and need."
Umm Zarah has supported HHUGS for many years in various ways. From organizing of Eid parties, packing Eid gifts for children, to fundraising events like the annual Winter Walk, a Sisters' Afternoon Tea and even a Bootcamp.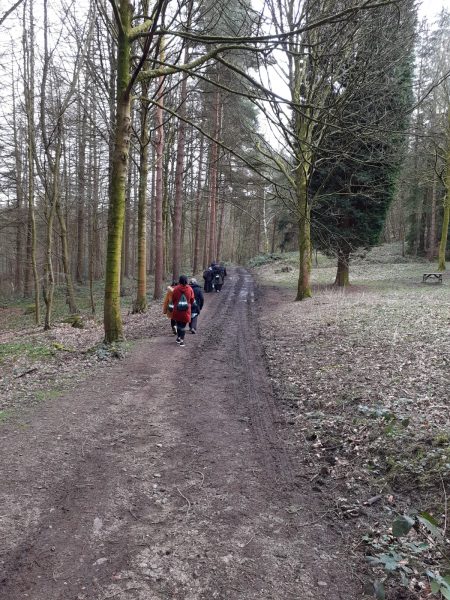 Her most memorable experience as a volunteer was when organizing an event in her local town.
"I think my most memorable experience was the first event I organised in my local town. A 'Tea, Cake and HHUGS' event. The whole atmosphere was so calm and the speakers were amazing. Lauren Booth attended and a family from Manchester gave a talk about their experience. It was a lovely event and I felt I'd used all my skills to make a difference in the community. I felt fulfilled and it drove me to continue my journey as a volunteer. I knew I still had a lot more to give from the skills Allah had bestowed on me."
Working as a volunteer can bring a sense of fulfilment and accomplishment to your life. Especially when the time you have gifted, benefits those who are struggling. Umm Zahra talks about the fulfilment and blessings if has bought within her own life as a volunteer and the inspiration it brings to her children.
"Volunteering for HHUGS has benefited my life in many ways. I feel so much barakah (blessings) from it. It has given me a sense of fulfilment as a mother of many young children. I'm now doing something for myself as well, as inspiring them from a young age."
A Trailblazing Fundraiser
As part of her volunteering journey, Umm Zarah also supports HHUGS families by raising the funds urgently needed to relieve the families and sustain the charity's services. Annually, she has taken part in the Winter Walk and the Race to Jannah. This Dhul Hijjah, she was the highest fundraiser for not only the Race to Jannah challenge but also amongst the Give It up for HHUGS fundraisers. She strived hard, in the best days of the year, and with the support of her daughter, raised £2425 in just ten days in an unique and inspiring way.
Together, they managed to raise funds by baking and selling for HHUGS. This is a great example of using your talents and hobbies to fundraise. Being innovative makes the fundraising journey more fun and interesting for all of the family.
"I spoke with my daughter before Dhul-Hijjah and she really wanted to bake to help HHUGS. So we managed to do two days and she raised £220 by selling 22 boxes for £10 each Alhamdulillah."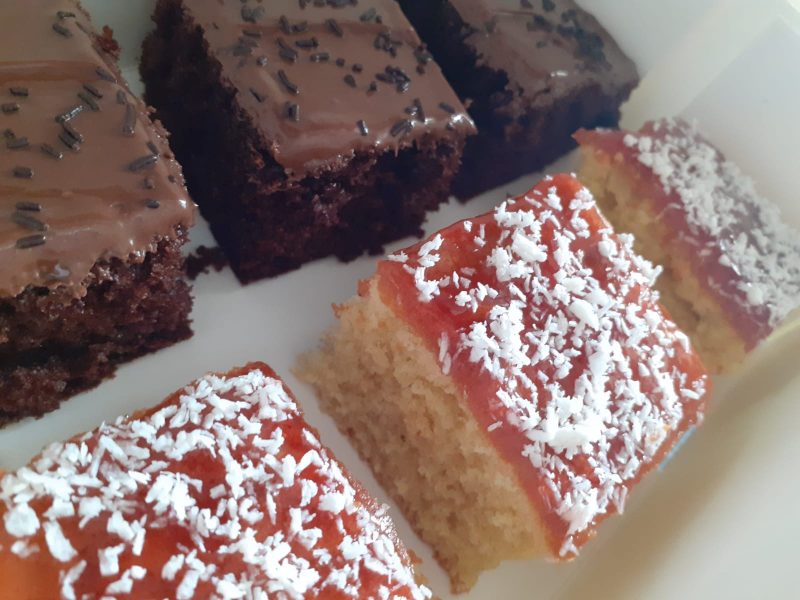 Umm Zarah speaks about her shock at coming first in the Race to Jannah Challenge.
"Alhamdulilah I'm shocked that I came first in the race. SubhanAllah I really didn't expect it…. I started my fundraising early, as in letting my friends know that I've signed up but didn't share my page until Dhul Hijjah started. I asked friends if they would like to donate for Dhul Hijjah, as most forget to donate daily. I take that task off them on their behalf, so I ask them to give what is easy for them. I also encourage them to give on behalf of their parents. From this alone, before Dhul-Hijjah started, I'd already got around £700, Alhamdulillah."
Taking a step you won't regret
Umm Zarah discusses the benefits of volunteering. She talks about taking the next step, and reaping the reward of fulfilment from volunteering to help struggling families.
"My advice to anyone thinking of volunteering but is not yet committed, is to please come forward. Make the intention to help these sisters struggling and take the step. You won't regret it and you will feel a sense of fulfilment from the fact you are giving back to others. The difference you make now could have a ripple effect for many years to come. They will never will forget you in their Du'as. It will be like you have gained a family through volunteering."
She also ethicises on the importance of HHUGS, and their role within the community. She talks about how your time has a profound impact on their families and leaves these individuals feeling supported and heard once again.
"Volunteering for HHUGS can and will make such a massive difference to someone's life. It maybe something so small like getting shopping for a sister struggling to face the outside world, but honestly you will never regret the hours you gave up to help a Muslim in need. You will feel fulfilled and at the same time you will gain happiness through seeing the change you made to the families. The strength they slowly gained, through your help, the difference you made to their story."
Volunteers are needed are all over the UK, however Umm Zarah talks about the need in her own locality. She discusses the need for more support for HHUGS North, to meet the demand for support.
"HHUGS North support families in the north area covering Bradford, Manchester and surrounding areas. The volunteers work together to provide support to families through Eid parties, arranging local awareness and fundraising events. They need more volunteers so they can plan bigger and better things. There's a real need for key workers in HHUGS North. These volunteers would provide direct one to one support to families, after receiving training and support from head office."
Umm Zarah''s volunteering journey started from an unexpected beginning. The seeds were sown when she was inspired by someone who was helping her. This teaches us the profound impact helping others can have; it is a clear example of how your actions can benefit and support others for many years to come. Your kind words, actions and help can inspire others to lift and empower others around them, with you too sharing in the reward of everyone they help as a result.
Umm Zarah leaves us with some parting advice to call us to join her in her volunteering.
"By volunteering for HHUGS, you will be in turn helping your Akhirah and making a difference to others. It doesn't take much time and you can find the role that suits you best from the skills you can offer. Everyone can offer something. If we sit back, someone else will come along and grab the opportunity. Don't let it slip by. Sign up to volunteer today."
Let us heed Umm Zarah's advice and grab the opportunity to volunteer and benefit both ourselves and others.