Every year we perform Qurbani in accordance with the Sunnah of the Prophet (saw) and following the example of the Prophet Ibrahim. Many of us choose to perform it internationally, as it is the cheaper option. However, many of you decided to sacrifice the biggest and best this Dhul Hijjah by choosing to do your Qurbani with HHUGS. You fed those closest to home.
Your Qurbani provided meat to HHUGS families, for many of whom, meat is often a rarity. Many of these families are within our locality, families whom are unable to provide their children with meat as often as they would like, due to financial hardship.
However, this Dhul Hijjah, you chose to make a real difference to those who are near. Thanks to your donations, we were able to distribute 780 kg of lamb to over 101 HHUGS families via courier, and in London via our dedicated volunteer drivers. With the surplus donations received after our target was met, we were able to distribute a further 480kg to 44 Syrian refugee families in Shropshire and the surrounding regions through local partners.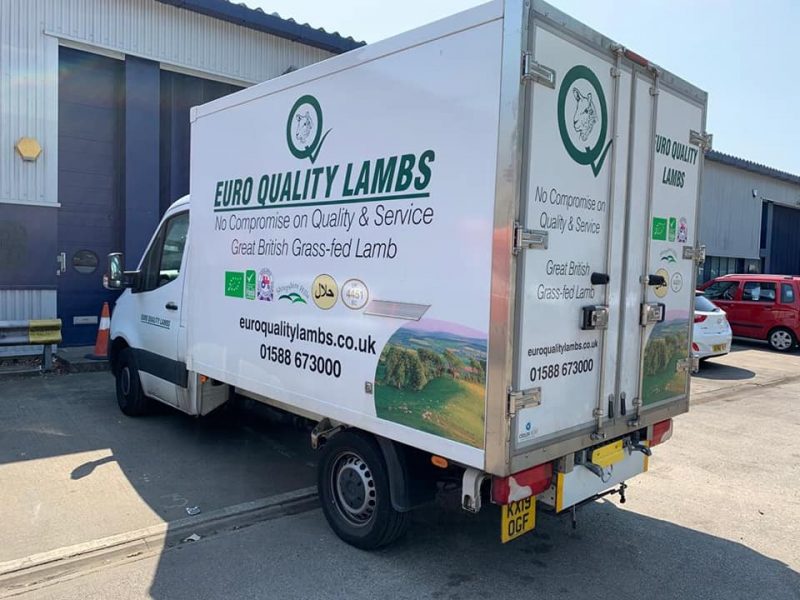 Often we are unable to see how our Qurbani has had an impact, or where the meat has been distributed, however by doing your Qurbani with HHUGS you are able to hear the direct impact you have had.
Although we may not dwell on our Qurbani, as it is an act we do yearly; to individuals who are often shunned from their local community, to be reminded there are still people who want to help is a great blessing.  They can feel as though they matter once again, and that there are individuals who care.
"Receiving the Qurbani meat from our community made my children smile and feel that they're not forgotten. It means a lot. May Allah reward each one that contributed to it."
As the meat is prepared, cooked and then eaten, you will be remembered; remembered in the hearts and prayers of sisters struggling as single mothers who think of the generous strangers who have fed their children for the sake of Allah (swt).
"Alhamdulilah once again we received the meat which has been very helpful every year. May Allah reward HHUGS for remembering us. Aameen."
With each morsel that has been eaten, you will be rewarded; for sacrificing the biggest and best, and for reviving the Sunnah of doing it for those closest to you. 96% of the those who received the Qurbani rated the quality of meat as 5/("excellent"), commenting on its "amazing quality", which provides you with the assurance that your biggest sacrifice was not in vain.
"We are very grateful for this year's Qurbani. The whole process was smooth and overall phenomenal."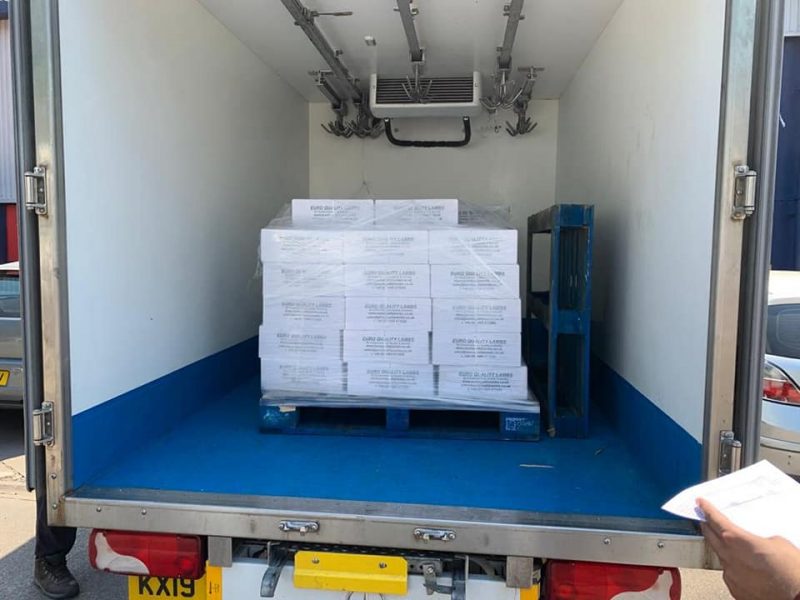 Eid is a time where we gather with friends and family. However, HHUGS families spend this time often without the presence of any loved ones. Children feel the absence of a parent, and struggle to find the joy within the day of Eid. Mothers are unable to provide them their families with enough food to make it feel as though it is a special occasion. However, by providing these families meat, you enable a mother to provide her family a meal to satisfy their stomachs.
"Alhamdulilah very pleased with the consistent support provided by HHUGS every Eid. They never fail to bring a smile on our face and it is a beautiful thought knowing that although our near and dear ones may not be celebrating Eid with us, we do have the thoughts, prayers, support of the Ummah through HHUGS and their supporters on this blessed day. May Allah (sw)t never forsake you in this life and the next, Ameen."
Families feel indebted to you as you have provided for them with your generosity. You have eased their burdens.
"Alhamdulillāh the Qurbani has helped ease some hardship. May Allāh reward you all."
We pray Allah relieves any hardship you face in this life and the next.