Take a minute to dwell on the word – poverty. What image comes to mind?
For many of us, our mind is transported to a land overseas.  Somewhere far away from home. A place where people wear torn clothing, or perhaps none at all, skeletal children covered in flies, begging for money.  The notion however that this is the sole face of poverty is a false one. It does not exist only within distant lands; it resides on our very doorstep.  It permeates our cities, ours communities and our streets.
The International Day for the Eradication of Poverty is held annually on October 17. It is a day to raise awareness about the need to end global poverty in all its forms everywhere.
The Silent Killer
Poverty affects millions of people in the UK.  It is not being able to pay your rent, heat your home and buy essentials for yourself and your family. You face uncertainty daily, living with the worry of when and where your next meal will come from. This has a dramatic impact on your daily life, as you are deprived of the chance to live as others do within society.
Poverty often occurs when you are unable to cover the cost of your basic needs. There are also many life events that are common triggers. Divorce, bereavement, illness or redundancy – these events disrupt the very fabric of your life, rendering you financially vulnerable.
A Devastating Impact
Poverty can impact each and every one of us. Although we believe we are stable, educated and comfortable financially, we are unaware of how quickly events can unfold and unfurl within our lives. This sobering reality should ground us and be an incentive to make more of an effort to understand the impact of poverty and how we can help empower others who are struggling.
We may be oblivious to the extent that poverty can have a huge impact on someone's life. It can be detrimental to both someone's present and future. It often is a barrier to opportunities ranging from one's academic performance to career success. Some of the consequences of poverty include:
Health issues
Lower educational achievement
Mental health issues
Homelessness
Relationship issues
Breakdown of family
Drug or alcohol issues
Victim or perpetrator of crime
"Financial Worship" – the Solution for Poverty
Within Islam, we have the answer to alleviate poverty. It is in the form of the third pillar – Zakat. Zakat requires Muslims to give 2.5% of their qualifying wealth each year to Muslims in need. Although it is a spiritual duty, it also vital in combating poverty and works as part of an Islamic social welfare system.
It is far greater than just an act of charity, or something that we do because its compulsory. It is a pinnacle and proof of our faith, which benefits the giver as much as the whole Muslim society. It ensures that wealth is distributed, so that those who are struggling can not only survive, but thrive. Giving in Zakat helps purify and increase your wealth – it literally means increase

"By giving zakah the inner soul of the payer becomes enriched and his wealth becomes cleansed." (Ibn Taymiyyah)
With so much turmoil taking place across the world, it is easy to assume those most deserving of our Zakah are those abroad; for, surely, how needy can Muslim families in the UK be?
Lives Overturned
But right on our very doorstep, HHUGS households are all too familiar with having their lives turned upside down overnight.  Children awaken to see their fathers being arrested and now suffer in silence.  Women within these families turn into single parents overnight and drown in the responsibility placed upon them.  They struggle with basic essentials like keeping a roof over their children's heads and paying for essential utilities, more so than ever due to the current pandemic.  Debt strangles these households with benefits at times curtailed, or individuals existing in the shadow of financial sanctions.
"They took all the money, not even leaving behind enough to buy bread. At the time, we were left with nothing. I didn't have any family to fall back on. We couldn't afford to go anywhere and had no clothes with us apart from what we were wearing…I feel my mind has gone. I don't even have the ability to laugh anymore or speak normally like I used to. "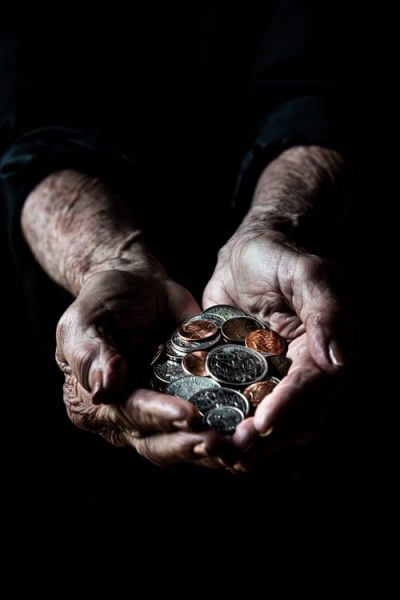 "Take from their rich and give to their poor"
Although there is undoubtedly benefit in giving to those internationally, often those who are close to home are left behind.  Scholars in the classical Islamic tradition are unanimous in their view that those most deserving of zakah are those closest to us, those living in our midst. 

HHUGS families are closer to you than you think. They experience the consequences of poverty daily. Approximately 14 million people are living in poverty in the UK – more than one in five of the population, including 4 million children and 2 million pensioners. Food banks report a 69% increase in need in 2020, 17 times higher than it was a year ago.
Prisoners' families are even more vulnerable to financial instability, poverty, debt and potential housing disruption, following the imprisonment of a family member than the average individual. Maintaining family relationships during imprisonment is financially draining, despite the fact families are officially recognised as pivotal to enabling the successful resettlement of prisoners. By giving your Zakah with HHUGS you can help alleviate poverty on your doorstep.
A Deed That Keeps Giving
Besides the compulsory act of Zakat, we are encouraged to give in Sadaqah. Engrained within the fabric of our faith, sadaqah helps those who are needy.  The significance placed on Sadaqah helps us understand its importance within our community.
When we give Sadaqah we see it as an act that is done on an individual level. However, we do not see its impact as a collective. When you give in Sadaqah, alongside other Muslims, you are helping to combat poverty.
Giving in Sadaqah is like giving in Zakat. Its basic premise is to help main equality and social welfare. Moreover, it helps you spiritually, as it enables you draw closer to God, and earn His Pleasure. It too purifies your wealth, protects you from calamity and is a good deed that never ends.
The Prophet (saw) said: "When a man dies, his deeds come to an end except for three things: Sadaqah Jariyah (ceaseless charity); a knowledge which is beneficial, or a virtuous descendant who prays for him (for the deceased)." (Muslim)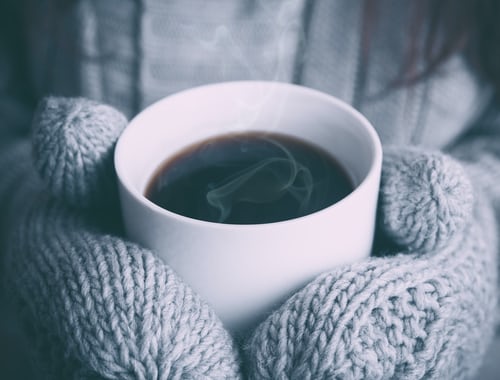 A Chilling Tale… or the Best Season?
As the temperature drops, families struggling with poverty are at even greater risk risk. Not having enough to heat your home, or to feed your children can exacerbate existing health conditions, leads to ill health and in some cases death.
People who look like you, who go to the same school as your children, who live on your street may be struggling silently. Poverty does not have a face; it does not discriminate nor does it show mercy. The reality is that it can impact anyone, be it a stranger or a loved one.
With the harsh onset of Winter, uncertainty remains. The pandemic which rocked the best part of 2020 is resurging, leaving vulnerable families with little hope of relief as their challenges intensify. For mothers widowed and children orphaned by detention in our community a chilling Winter's Tale is about to unfold.
During these days of worry and despair, families need a helping hand. Winter is often thought of as a merciless season – yet it is one that Muslims consider to be the "best for the believer", presenting countless opportunities to earn His Pleasure and serve others in need. In these testing times, you can be that light of mercy, radiating hope for a family to survive.
"Taking care of the poor in the winter and protecting them from the cold is a great deed." [Ibn Rajab al-Hanbali]
On World Poverty Day, make your mark by combating poverty on your doorstep this Winter. Rewrite their Winter's Tale, give Warm HHUGS.