2020. This year has been a life altering one. The world, as we know it, has changed; we, as people, have changed. Our scheduled lives ground to a halt; an unknown virus pervaded our countries, invaded our homes and threatened our mere existence. We were unable to move around as freely as we were once accustomed to. Instead we were now confined to our homes, separated from our friends and severed for months on end from our families. Everything around us stopped; we were forced into a lockdown.
As we were consumed by the news, we prayed that it would all disappear as swiftly as it entered our lives; we made heartfelt supplications for the safety and health of our loved ones, and hoped that we could resume some semblance of normality. But the weeks turned into months, and seasons passed. Still it lingered, yet we did what we do best; we adapted. We accepted. We adjusted to a new normal – a life of Zoom calls, working from home, face masks and social distancing.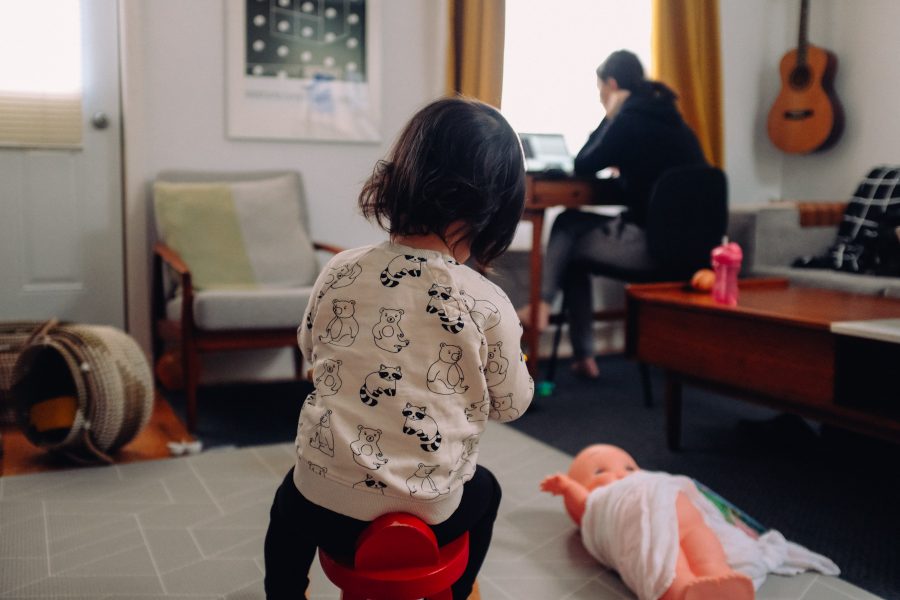 Yes, it has undoubtedly been a year of extreme lows; millions of lives were lost and the death toll continues to rise. Not only were people separated and isolated for months on end, but many have faced extreme financial hardship. However, as believers, we persevere knowing that with hardship comes ease. This tumultuous time has also been a year of change, of collectivism, of learning to cherish the blessings in our lives and of each other. This most challenging year has still been a model of gratitude and generous giving.
We called, you answered
In these trying times, HHUGS too faced an uncertain future. As a small charity, we depend on the generous support of the community to be able to continue to serve our families, but, crucially many of the traditional opportunities to reach out to the community, through events and collections were curtailed for the best part of the year, with still no end in sight as 2020 comes to a close.
Critically, our beneficiaries too were hit hard by the pandemic. Already drowning in debt, and struggling with financial insecurity, many suffered further with reduced hours, or were made redundant altogether.
"Financially things have been very difficult since I lost my job," one beneficiary told us. Others spoke of how their hours were reduced or how they could not be kept on at work.
"I was then hit by a benefit cap which left me with not enough to look after my 3 children and my husband was recalled to prison at the same time. As a result, I had to move home during the lockdown; people were unable to help me move. I became very lonely especially in a new area in a new home with no social network locally."
As many of us rushed to stock up on essentials, the anxiety of single mothers within HHUGS households, already living on the brink of poverty, rocketed as they faced bare shelves, worrying how they would put food on the table and keep a roof over their heads: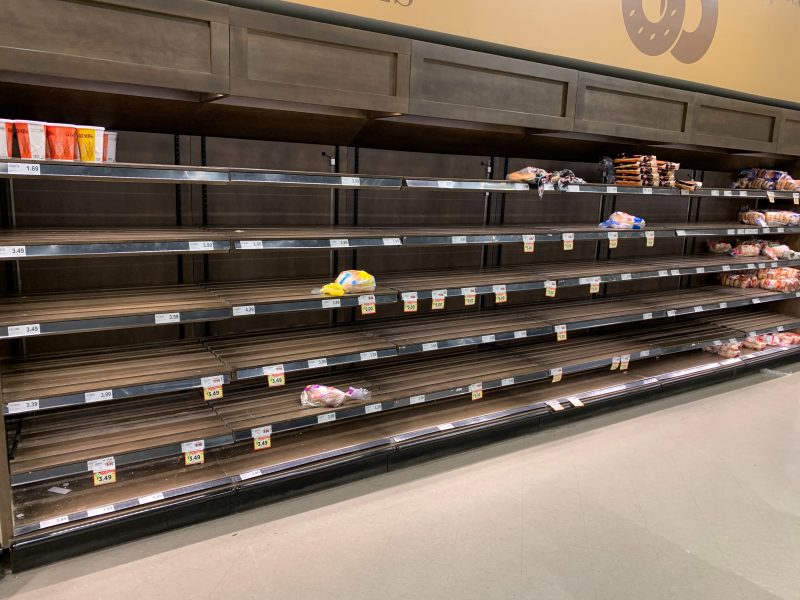 "I'm running very low and have no shopping. Went out today to an empty shelf. My online shopping was cancelled. Local shops are very expensive now subhanAllah. I've been borrowing money the past week and a half. We have been surviving on noodles the past two days. Wallahi, I don't know what we're going to do over the weekend. I'm just really dreading when the agent finds out the rent is overdue."
To counter this crisis, we launched our emergency COVID-19 appeal as the country went into lockdown to help ease the burdens of our most vulnerable during this turbulent time.
We called – and you answered. We were staggered by the unprecedented response, raising £29,472 in a few weeks, even at such a precarious time where it may have been harder to dig deep, yet you did.
You gave hope to single mothers, children growing up without fathers, and our most vulnerable elders, at a time when there was none.  You restored our hope too, that even during such chaos and such tribulation, that there are those in the ummah like you, who still reached out, and preferred others, even when your own family may have faced an uncertain future.
The Hidden Cost of the Virus
The pandemic did not only impact our families financially. For many of us, it was the first time we experienced such an extended period of separation from our families; this perhaps being the first time we had been unable to hug our loved ones. However, the families HHUGS support were sadly accustomed to a more permanent separation from their loved ones. They have had to experience an appalling level of literal social distancing from their community for years prior to 2020. But despite that, the additional impact on their mental health has been "tremendous" in this time.
Families spoke about being "more isolated" than ever, the negative consequences on their wellbeing by having so much time alone to sit and think.  "It has impacted my mental health quite badly… I rarely socialise or leave my home altogether." One summed up lockdown in three words: "loneliness, depression and PTSD (post-traumatic stress disorder)".  For those already scarred by the cumulative effect of raids, and detention, no having to live with such uncertainty and instability, and witnessing daily so much panic, loss and grief was immensely triggering.
With the lockdown causing delays in the court system, the uncertainty felt by families living in legal limbo was heightened more than ever:
"We are nervous that we are waiting for the result from the Home Office already for 3 years. This virus has affected the work of the Home Office, courts and lawyers, and only increased our stress. but we rely on Allah in our affairs."
The pandemic now meant that these were deprived of any momentary consolation felt in brief prison visits with visits suspended in prisons for the best part of the year. Families described the hardest challenge "not being able to meet our nearest and dearest".  "Visits with my husband were impossible throughout the year," one sister informed us.  Another mother confided, "I haven't seen my son since the virus started". And for those with loved ones held in prisons abroad, visits have been out of the question altogether.  
For many, it exacerbated their fears for their incarcerated loved ones, keeping them awake at night: "Mentally it was scary not being able to see family. It has affected my sleep pattern. I don't get a good night's sleep."  Mothers and wives were beset with worry of what their sons and husbands must be experiencing inside: "The effect being worried if they are ok or not, and if they have been treated right. It's more upsetting for my son. He doesn't have any facilities, or an outlet."  Like many of us, they too have found solace in the small blessings of video calls: "It (the lockdown) did impact us immensely, for our loved ones and us. Alhamdulilah, having video calls and them able to phone us more often helped a lot."
Months of Uncertainty, Months of Change
As one sister reflected in that first wave of isolation, "Times like this I really miss the husband. Alhamdulillah for HHUGS."
Prior to the lockdown, many families could find comfort in our coffee mornings, a place where they could share and connect with others, reducing their isolation. However, with restrictions in place, the coffee mornings were the first casualty.  Sisters felt the loss of these events deeply, "I was sad not seeing other sisters who have had the same experiences as myself. We have become like a closer family and not seeing and talking about our loved ones is hard sometimes."  
In those days of chaos, we were forced to think outside the box, and immediately consider how we could adapt to continue supporting our families. From digitalizing our monthly financial support as lockdown made it impossible to purchase sufficient physical vouchers, to then getting a secure online application process up and running quickly as staff worked from home, to eventually digitally transforming our entire beneficiary services, launching a bespoke, confidential support portal  to enable beneficiaries to apply online for support, we quickly learnt to accept that we would have to constantly adapt, and be agile enough to meet whatever eventuality was thrown our way.

And so we quickly moved and shifted our coffee mornings online, and since March 2020 they provided a safe space where our beneficiaries can socialise virtually – with the added benefit of having the opportunity to connect with more people, outside their locality and across the country. 
And though we cannot deny it has been a challenge to get conversations flowing as fluidly initially, overall it has been a resounding success. 94% of beneficiaries surveyed said that they were extremely satisfied with our virtual coffee mornings, with 88% giving the highest rating of 10. Sisters described finding a 'sense of sisterhood' through the virtual meet ups, providing them with 'spiritual and uplifting reminders.' "I had missed the opportunity to mix and socialise with people at these meetings which were very helpful."
A Ramadhan to Remember
After a month in lockdown, came a Ramadhan none of us will ever forget. Normally, the busiest and most critical period in the Muslim charity sector, now with mosques closed and collections suspended, here too we were forced to adapt, filming our beneficiaries' stories over Zoom and moving our pre-Ramadhan conference online for the first time. Our constraints also drove us to push harder.
Though we were stunned by your outpouring of support in March, you exceeded our expectations and surpassed both Spring and the previous years, together making 2020 our most successful Ramadhan campaign to date, raising a record £473,000 against all the odds; £184,000 of which came from our annual Race to Jannah virtual challenge, the perfect solution at a time where we were forced to stay home in order to stay safe. Through your generous support, you earned the reward of feeding the fasting person; with £1646 providing the dates to open the fasts for believers in 200 households across the UK, £3950 for Ramadhan iftar food packs for our 55 most in need families and £11,200 to feed vulnerable families throughout the best month of the year.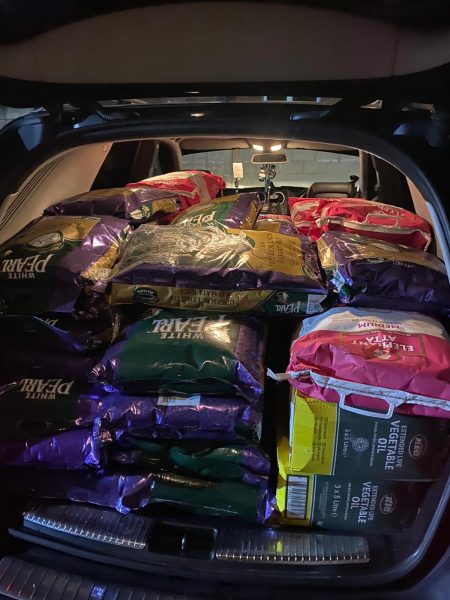 Whilst our beneficiaries did feel the absence of the now much "missed Eid gatherings," and found it "upsetting" and "depressing not meeting other sisters" as usual, as our Eid parties could not go ahead due to restrictions; still, with your generous support, we were able to bring the celebration to their homes, with £7780 bringing the joy and happiness of Eid gifts to the faces of 700 adults and children too often forgotten by the community.
Surviving Summer
We welcomed Summer, praying the sunshine brought with it a new beginning. As the number of cases finally began to fall, we breathed a sigh of relief.  There was a glimmer of hope, that soon enough, we may be able to return to our usual events. Our hopes were short-lived, however, with the realisation that, even with the easing of the lockdown, a return to normal may not be possible so soon.  Like our coffee mornings had shifted online, we began to host more virtual events, now able to draw new audiences at little cost from across the globe. With our Sisters Istiqamah Summit we were graced with the presence of Umm Jamaaluddin in Australia, Yosra Kandil and Dr Marwa Al Assar from the US as well as our own homegrown luminaries, Fatima Barkatulla, Umm Talha and Ibtihal Bsis, giving our audience "a good balance of the heart and the mind.. an engaging and well-delivered" event.
Its success was shortly followed by our very first poetry competition and our first Spoken Word event, Caged Bird Sings, where we were joined by Naima B Robert, Suhaiymah Manzoor Khan and Sukina Pilgrim amongst others, and were treated to performances by the winners in each category.
Following our beneficiary and awareness events, our volunteer training also moved to the realms of Zoom. We were privileged to have barristers from Doughty Street Chambers and leading solicitors deliver a bespoke series of pro-bono training for our staff and front-line volunteers working with families throughout the Summer.
With Dhul Hijjah upon us, we reflected on the sisters following in the footsteps of Hajar, struggling alone to provide for their children, with insights shared in our next webinar with Dr Haifa Younis, Sh Mohammed El Shinawy and Ustadha Taimiyyah Zubair.  Our indefatigable fundraisers broke another record with our Race to Jannah Dhul Hijjah 10 day fundraising challenge, surpassing previous years by far, with £24,000 donated towards aiding the Hajars of today.
With the arrival of Eid, we sadly were still unable to safely gather with the HHUGS families to celebrate in person; but thanks to your generosity, with £2600 you still delighted the children nationwide with bespoke HHUGS Eid cakes, reminding them that though we could not meet, they were not forgotten.
"Alhamdulilah very pleased with the consistent support provided by HHUGS every Eid. They never fail to bring a smile on our face and it is a beautiful thought knowing that although our near and dear ones may not be celebrating Eid with us, we do have the thoughts, prayers, support of the Ummah through HHUGS and their supporters on this blessed day. May Allah (sw)t never forsake you in this life and the next, Ameen."
Thanks to your generosity, choosing to give £12,250 in the best 10 days of the year to gift your Qurbani to those closest to home, you enabled us to distribute 785kg of lamb to our families across the UK, and the remainder to Syrian refugees. Despite the pandemic, our dedicated volunteer drivers still lovingly and safely delivered Qurbani to our families, contact-free, enabling them to treat their families to meat.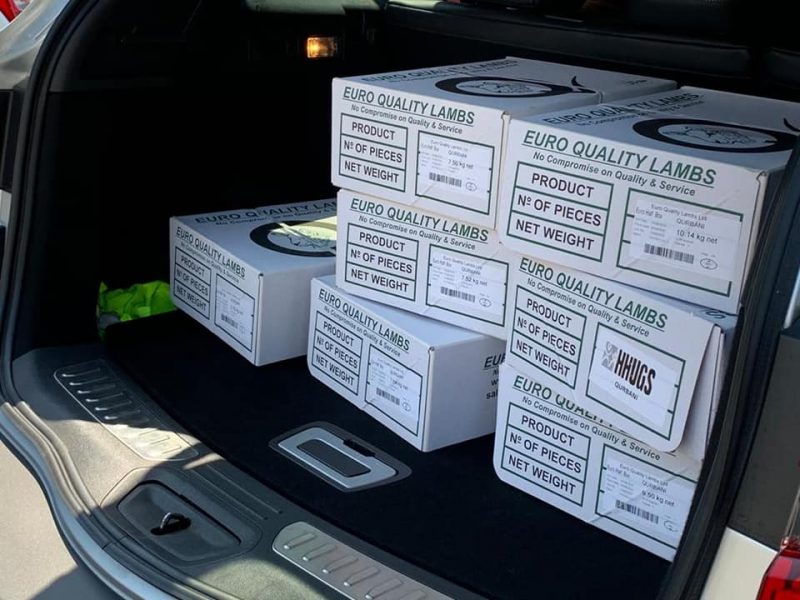 "We are a large family of seven and very rarely eat meat, maybe a handful of times in a year as it is very expensive and unaffordable for us. So to be able to enjoy some lamb on Eid was a rare pleasure for the entire family. May Allah bless all those that contributed to make that happen and grant them al-Firdaws."
September Strain
September fast approached, HHUGS recruited and inducted new staff online, and parents got their children ready for the new term. By all accounts, lockdown had been particularly difficult for the children in HHUGS families.
"My son cried a lot more this year and I felt overwhelmed with baby on my own."
Mothers described how "depressing and stressful" this time was and how their children's mental health was impacted, as well as the detrimental impact on their academic performance.
"This has severely affected my son with his school learning and has fallen behind."

Those in their exam years, and those with special needs found it particularly challenging, unable to get the support they would have at school, with no access to the usual resources for those growing up in poverty.
Though eager to return to school, and be reunited with their friends after months of separation, children worried how they would be equipped for the start of term. More so than ever, with months of uncertainty hanging over them, mothers felt the strain of the hefty costs of school uniform.
Together, through our Back 2 School campaign, you helped HHUGS children stand tall, surpassing our initial target and raising £10,589; ensuring over 60 HHUGS children were kitted out for the year, with the correct uniform, shoes, PE kit, equipment and stationery to succeed in their studies. 
"May Allah bless everyone that has played a role in supporting us. The uniform support came at the right time when I was left with very little, it brought a feeling of relief."
90% of families said the financial support was extremely helpful/significant, and rated in 9-10 in enabling them to stay out of debt.
"The alternative would have been my children wearing uniform they have grown out of and I would have to borrow money for school shoes."
"Alhamdulillah l was able to buy all the correct uniform, shoes, PE kit, and stationery. The support from HHUGS took all the burden off my shoulders. My daughter is happy and her confidence in her school work has improved. Alhamdulillah."
As a result, you enabled mothers to be calmer for their children and to be able to afford the essentials they needed:

"My children don't need to see me stressing as much. We can go do food shopping when we need which is a great relief. Alhamdulillah."

"HHUGS helped me and really made me free of worry."
Your donations provided unexpected relief for those with no one else to turn to:

"As a wife of prisoner with no family support from anyone other than HHUGS, I can honestly say words cannot describe how much this support helped me to stay on top of my financial difficulties. Had it not been for HHUGS I don't know how I would get this kind of expenses covered. May Allah reward everyone who donated and provided us with this financial relief. May Allah build you all of you a house in Jannatul Firdaws. Ameen."

A different case of winter blues  
Every winter is a difficult time for many, some suffer from the winter blues, mourning the fading warmth of sunshine. However, this winter, we worried about far more than the chill. We anxiously waited for a resurging virus, and braced ourselves for a second lockdown.
Our beneficiaries worried about winter too. Each winter has been filled with dread, struggling to heat their homes and provide winter clothing for their children. However, this year, it would be even harder.  
Once again, we called upon you. This winter, like any other, you responded and have dug deep, despite the ongoing constraints for all, thinking of nothing but pleasing Him, and helping others.
We knew, many of you were at home, wanting to do your bit. For the first time in 3 years, HHUGS returned to your TV screens with our Winter Live Appeal.  And as face to face events were still off the cards, we made sure you wouldn't have miss out by giving you some juicy virtual challenges to get stuck into. 
We encouraged you to join our virtual Walking in their Shoes Winter Walk at your own pace, your own day, the distance of your choice, in your chosen location.  Our brave children are leading the way with their small steps making great strides to warm hearts and homes this Winter, with almost 50 signing up, the youngest being a mere 22 months' old!

As the year draws to a close, from the comfort of your homes you have raised £50,000 towards our winter target. With this sum, we have been already been able to provide over 82 children with clothing for the winter season, and distributed over £24,000 in vouchers and utility bill payments to families forced to choose between heating and eating, struggling with the costs of their fuel bills and spiraling into debt. With your continued support we hope to distribute another £15,000 to such families at the start of January. In the past two months, you have enabled us to distribute £250 worth of heaters for 11 families, £600 in blankets for 19 households, and a further £17,000 to shelter families and keep a roof over their head, protecting them from the winter cold.


Looking forward to a brighter future from the depths of winter
This year has been a challenging one for HHUGS and our families. However, it has also been one of great gifts, and new beginnings. We have welcomed new team members, who have joined the HHUGS family, working tirelessly to help our beneficiaries despite the challenges of being inducted and working remotely.
We were reminded, time and time again, of the generosity of our supporters at its greatest; those generous hearts and selfless souls who sacrificed to make this year bearable for our families. With over £171,000 distributed for food support alone to our families in 2020, you have shown that, even in our darkest days, you stood by our families – and we could only be left overwhelmed with gratitude for your support.
This year has instilled within us a feeling of humanity. It has made us stop, reflect and reconsider our next step. It has forced us to slow down, to acknowledge our blessings and cherish one another.
It has given us the insight into how, whilst it has been a life-altering year, we are still connected, and stronger as an Ummah.
To everyone who has shared a post, liked a picture, donated a pound, signed up to a challenge, all to help better the lives of our beneficiaries, we thank you. Truly, we pray Allah (swt) grants you the patience, gratitude and wisdom from the lessons we have learnt in the year that has passed, and grants you goodness, ease and wellbeing for the year ahead.
Thank you.