The image lingered in her mind long after she first saw it. The image of a sister on the HHUGS website, with a gaunt expression. It reminded her of a widow who lived in her locality, who had been shunned and abandoned by her family and community. The image represented all the single women, elderly mothers, and widows who had suffered hardship after hardship, who were calling out desperately for her help.
She wanted to answer their call. She could not rest until she knew that she had done something to create change; and so she did. She bravely took on the , and decided to bake her way to better their lives.
The woman behind the cookies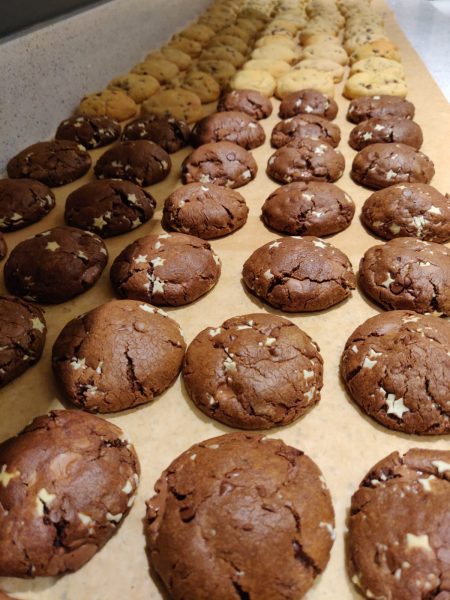 Fatima bakes her goodness from a kitchen in Blackburn. She is an English teacher, who loves to read and spend time outdoors.
Fatima first heard of HHUGS when she was in college. Since the age of 17, HHUGS has been a part of her personal life. However, it hasn't always been an easy road for Fatima, especially when she was vocal about her support with those around her. But this did not cause her support for HHUGS to falter; in fact, that motivated her more.
"Previously, when I've talked about HHUGS with some people, I've not received an overly supportive response. It's more of a nothingness and maybe that's because HHUGS is a charity that's inadvertently linked to politics and people prefer staying away from that. The work HHUGS does is unique in so many ways and so close to home too. It's difficult to not feel protective of it."
Ready, Steady, Bake!
Although Fatima had decided she wanted to bake cookies to raise money, she was aware that in Blackburn, many people were not aware of HHUGS. She therefore decided to raise awareness first.
"When I received a letter about the 120 Challenge, I thought, 'let's do it next week.' I started posting HHUGS related quotes on my (social media) status and information from the website. As not many people are aware of HHUGS in Blackburn, I decided, before taking orders, that I wanted to raise awareness. I needed to educate my contacts on what the charity's work is about."
Fatima's plan worked a treat. After she raised awareness of the nature of the work HHUGS undertake and who they support, she publicised that she would be taking orders to raise funds to better lives of these families.
"I wrote, "I will be making cookies for HHUGS," and straight away received support as more people knew about it. In the end, I got 40-50 orders. One person had placed 5 orders. I sold each pack (4 cookies) for £10. I thought the price was reasonable."
Little fingers get stuck in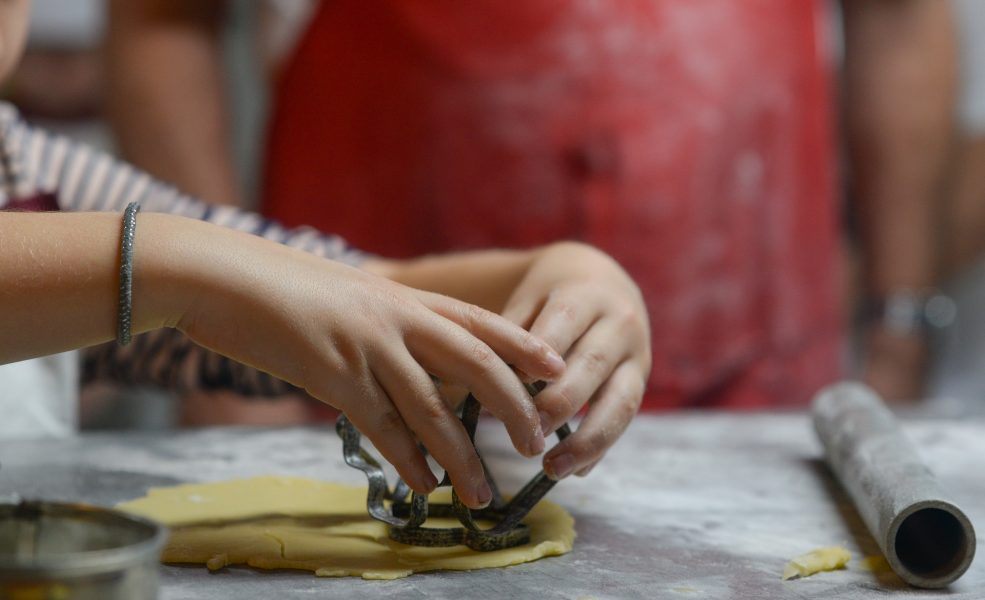 Fatima did not bake alone; she had great little assistants to help her. Together, they baked and packaged beautifully, determined to change lives.
"I would make the batter and get the kids to cut out cellophane squares, ribbon and tags. I got them to put gloves on. They would try to eat the Nutella, then I would have to tell them about cleaning. I started at 10:30am, and finished with a clean kitchen at 5pm."
She ran a tight ship, delegating specific roles to her children. Although, at times, she faced some stressors, as all great bakers do, they persevered as a team and successfully completed the orders.
"I got panicky at 3pm, as I told people to collect from 6pm onwards. Alhamdulillah, by 5pm, the baking was done and there was just packing left. We were ready to pack, like we do when we make samosas. We had delegated roles: two to pack cookies, two to tie the ribbon and two to prepare the cellophane."
By the end of the day, Fatima and her team of dedicated mini star bakers, had successfully raised £1400!
It was the first-time Fatima had fundraised for HHUGS. Usually, she donates. However, this time she bravely took on the 120 Challenge determined to raise awareness and funds for HHUGS families.
"I just wanted to raise awareness in my area, amongst my contacts. With Blackburn being a small town, I know it isn't as exposed to HHUGS as other big cities, I do get a lot of people questioning and asking, 'where are they based?,' etc. It felt like I needed to do this challenge to raise awareness, and I achieved that."
What kept her whisking?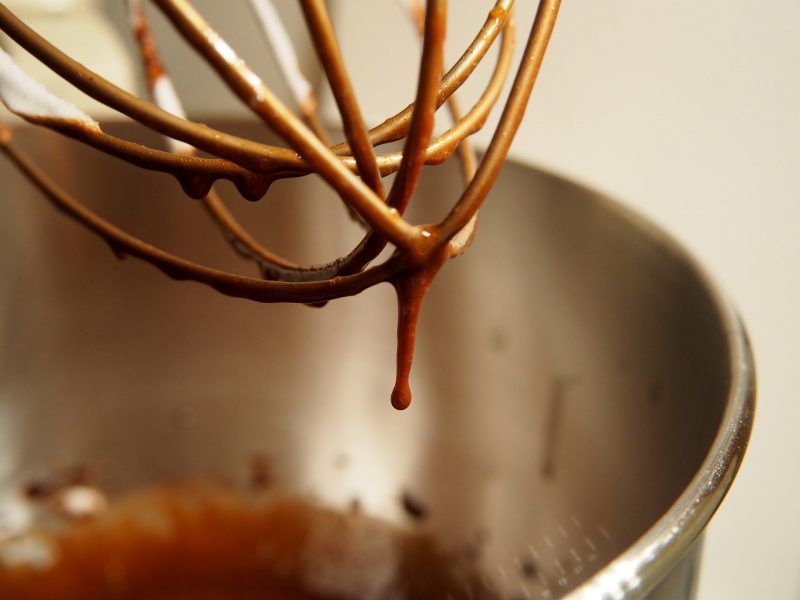 Everyone knows when baking with others, the kitchen can get heated. Especially with mini assistants, it can be difficult to delegate tasks and make sure you are on track. However, Fatima was inspired and motivated by the excitement the kids had, and the determination she had to change the lives of others.
"The children's excitement and the fact HHUGS needs this awareness motivated me. I kept counting the money from new orders. The day we baked, it was so cold and the thermostat's battery had gone, so our heating wasn't working. Because people kept coming to collect cookies, the door being left open made the house cold; I kept thinking of these families and what they go through."
A show-stopping team
Fatima was joined by five children, her nieces and nephews. She gave them major roles during the day, as this helped them feel involved and invested with the process. They felt accomplished and thoroughly enjoyed themselves. It was a great way for some family fun.
"It was such a good feeling. I have a recording of the clean kitchen and just thought, 'wow'. It was the first time we did something like this. But I was pleasantly surprised how quickly it was finished. It felt like there was a lot of barakah in time. A very heartwarming and overwhelming feeling."
A cookie for your thoughts
If you are inspired by Fatima's kitchen adventures to have some great fun, and change lives for the better by taking part in our Bake It Better Challenge, then she has some great advice to help make your challenge a little easier.
"If it's something to do with baking: be organised. Don't do what I did initially which just get stuck in, but plan instead. I gave myself a week, and in that time, I drip fed my WhatsApp contact list. So I was talking about HHUGS, charity, the rewards, and it helped."
"For the baking part, the key is organisation and getting ingredients ready in advance. I got them on Saturday morning, which panicked me. I didn't check and I thought I had enough flour. So get everything beforehand, do all your maths and have a cut off point for orders. I put my message out on Friday – I should have done it on Thursday, as I was still getting orders on Saturday. So put the message out before and have a specified cut off time."
Beyond the Bake off
Fatima isn't done. After raising the dough, she now intends on doing a family Winter Walk for HHUGS as part of our Walking in Their Shoes virtual challenge – another great way to have some family fun, and get active.
Fatima's story is an inspiring one. She was unsettled with the knowledge that women within her locality were struggling silently. She took on the challenge, and used her skills to create change.
You too can do that, from the comfort and safety of your own home. Whether you too are a baker keen to sign up for our Bake It Better Challenge, a runner, or even a reader. Whatever you enjoy, are good at or simply want to venture into – do it whilst raising money and changing lives at the same time.
Turn up the heat on your fundraising this Winter. Get your bake on and raise some dough for families in knead! Sign up to Bake it Better for HHUGS, or to organise your own Winter Walk or 120 Challenge with your children this lockdown