The relationship we have with our sisters blossom over the years. When you are young, you may bicker over the smallest of things. However, as you grow older, she will become the one you run to when you have something funny to share, or the one you will confide in when you are feeling low. The relationship you have with your sister is a beautiful one, where you can be nurtured, comforted and loved wholeheartedly.
To have this beautiful relationship, multiplied by six is truly phenomenal. Umm Zara has eight children; six of whom pooled together to walk six miles, to help six HHUGS children.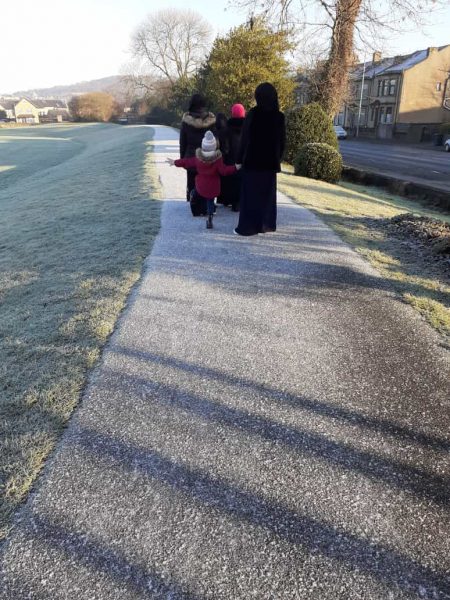 Taking a different direction
Umm Zara has taken part in the HHUGS Winter Walk annually. However, this was the first time all six of her daughters bravely joined.
"We have done the winter walk before but not all my daughters together. Usually only 2 of them join me."
Usually the annual Walking in Their Shoes walk, is on a specific day, at a chosen location in Yorkshire. All the participants register to walk collectively, braving the cold. However, due to the current lockdown restrictions, the Winter Walk is being done differently this year. Participants walk individually, or with those within their household, at their chosen location, and chosen time. This allows supporters to still participate in our yearly Winter Walk, whilst keeping themselves and others safe.
Umm Zara comments on how it was different this year.
"It was quieter this time. We enjoy doing with the big group, it's fun and more challenging at same time."
Even though Umm Zara missed the bustle of walking with a larger group, along with her six daughters, she was still determined to take on the Winter Walk this year. She had already raised £2022 as part of our Warmer Winter Challenge, when HHUGS Winter campaign launched in October. Yet Umm Zara and her children believed it was more important than ever before to get stuck in, and decided it was a positive thing to do during lockdown.
"We signed up because we really believe in the work HHUGS do, and with the current lockdown, many families out there need the community's support. It also gave us a sense of purpose and something positive to focus on during lockdown."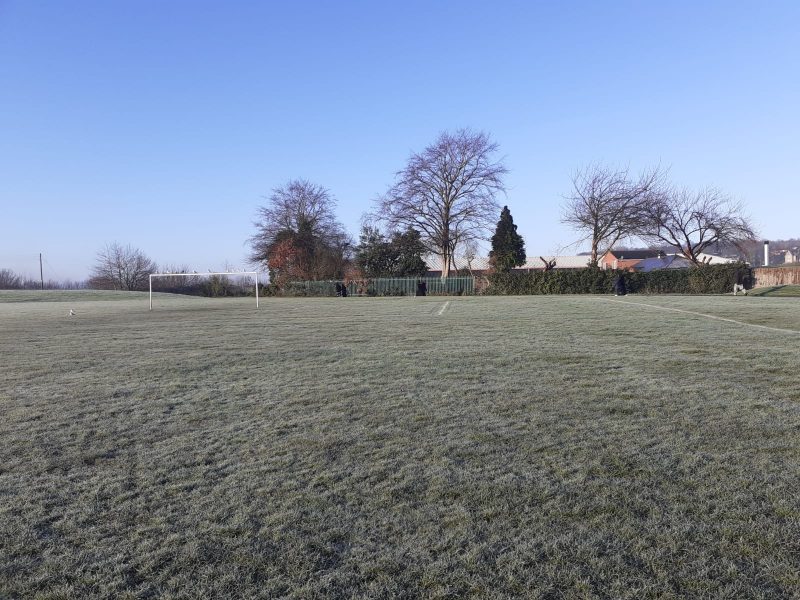 They stepped up
They decided they wanted to do it in a local park, and each did their bit to make a difference.
"We did a mile walk. My 6 daughters did one mile each totaling to their target of 6 miles. We did 6 miles as were trying to raise funds for 6 children's winter clothing."
Umm Zara and her daughters were overwhelmed with the support. They reached their initial target of six children.
With the initial target of raising funds for six children being met, they pushed and fundraised harder to reach their second target of ten children. In the end, they were able to help eleven children instead!
"Alhamdulilah we exceeded our target and increased it. Alhamdulilah on the day of walk we also completed the second target for 10 children."
Their efforts of sharing their page, with friends and family was a great ignition in reaching their target, raising £1010 to date.
"We shared the page over the month before, every Jum'uah. We received a lot of support and Duas from family and friends."
After they completed their walk, Umm Zara and her daughters were treated by her husband and indulged in a fresh cream cake. However, beside the sweet goods they reveled in, they also felt a great sense of achievement when finishing.
"It is such a positive thing. You feel a sense of achievement and purpose. It really makes you happy when you know you have made a difference to the lives of others."
Umm Zara discusses the benefits of the walk, and how it helps instill the character of gratitude within your children.
"Definitely encourage your children to get involved. It's a great way to keep them busy and teach them the benefits of giving back to the community. It will teach them to be grateful for everything they have; the simple things like coats and hats which they might not think twice about."
Not willing to be outdone, Abu Zara has been inspired by his wife's efforts. He has now registered for the walk with his sons, ready to take on the challenge of competing with his wife and daughters!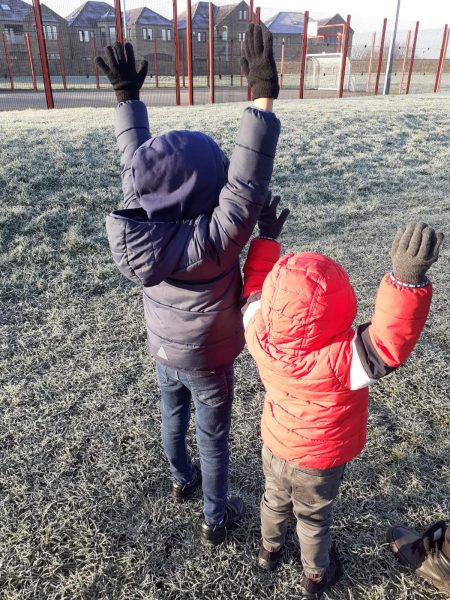 Being in their shoes
Being able to support HHUGS families is a cause very close to Umm Zara's heart. She too once, was in a position where she reached out for support.
Umm Zara first contacted HHUGS in 2007, remembering an ad she had seen in the Muslim Directory, when her husband was arrested. She was in the early stages of pregnancy, struggling to run the household alone, whilst taking care of her two young children.
She knows first-hand the experiences of these single mothers. She walked propelled by the memories in her own head of those dark days, alongside her daughters, determined to change the lives of others.
She encourages those who many who are reading this, who may want to take the plunge but are hesitant.
"If you find fundraising hard or have never done it before; don't worry; the HHUGS team are there to support and encourage you. Also set smaller goals and increase your target. As you reach it, really push yourself."
Many of us may find it difficult to reach out to family and friends to ask for donations. However, she gives us a much-needed reminder.
"Remember you're not asking for yourself, so don't be shy. These families need people like you who can make a difference to their lives. A new warm coat might seem like a small thing to us, but to some children, it means the world. It means they can play out in garden. It means the children at school wont laugh at their old ripped coat. It means for a moment they can forget about their worries; and to their mum, it means their child is safe, warm and happy. ; it means the world."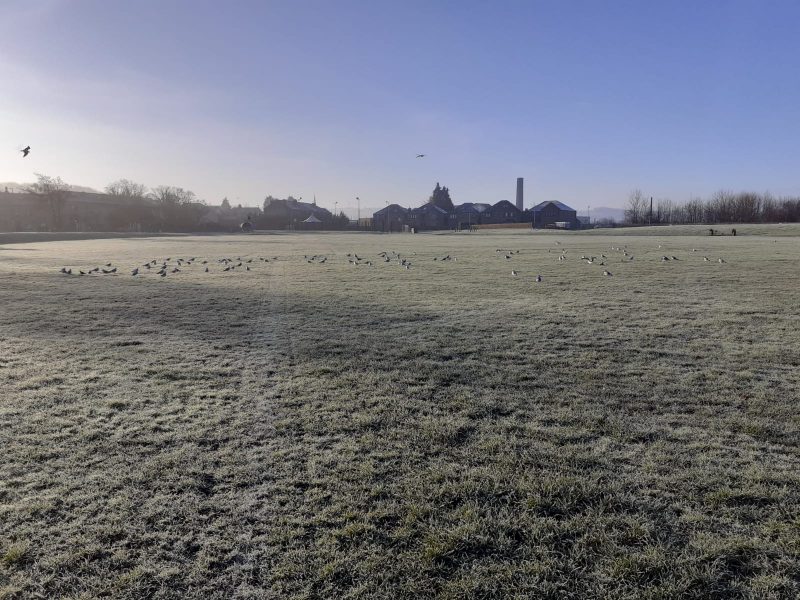 The final push
Umm Zara's final words, 'It means the world,' highlights how much of an impact you can have on these families lives when you decide to sign up to our Winter Walk. Every step you take, you are one step closer to making sure they are warm, safe and happy.
Many of us, with the new year lingering over us, are searching for that push to get started on our fitness journey. Walking in Their Shoes is a perfect way to get those steps in, all whilst changing lives.
Sign up today and really make a difference.