Being in a lockdown restricts our movements and activities. We are unable to fill our lives with our usual busy schedule, social events and recreational activities. We have been forced to slow down, take a breath and ponder over our priorities. We are grateful for the little things, like a glimmer of sunshine on a chilly day. We appreciate the little wins – like finally mastering that perfect round pancake – and cherish moments of laughter and warmth.
Meet Eliza
Those of us who may not have been bakers before, have become masterchefs in the kitchen. Those who did despised breaking a sweat, have developed a vigorous workout routine, and those who did not like to walk to the bus stop, have turned into nature-loving, step-counting walkers. The pandemic has changed us as people. We have become comfortable with a stillness that has rejuvenated us, and the world.
Among those searching for a challenge, was 8-year-old Eliza. Eliza loves to read, bake, paint and play with her little sister. She also loves to make cool things from recycled items. Eliza and her mother Jasima, have never taken part in the HHUGS Winter Walk before. However, this year's lockdown has encouraged them to get involved.
"We have never taken part in this winter walk; this time it was different; because of the lockdown, it brought us together. Appreciating family time has never been more important that it is now."
Eliza was motivated to help others. She bravely challenged herself, knowing that her actions would benefit other children in this pandemic.
"She was motivated to do this because she knew how many children and families it would help this winter, and that, they can have warm food and clothes. The pandemic has been tough on families in the last year, and Eliza wanted to set herself a challenge by doing her bit to help."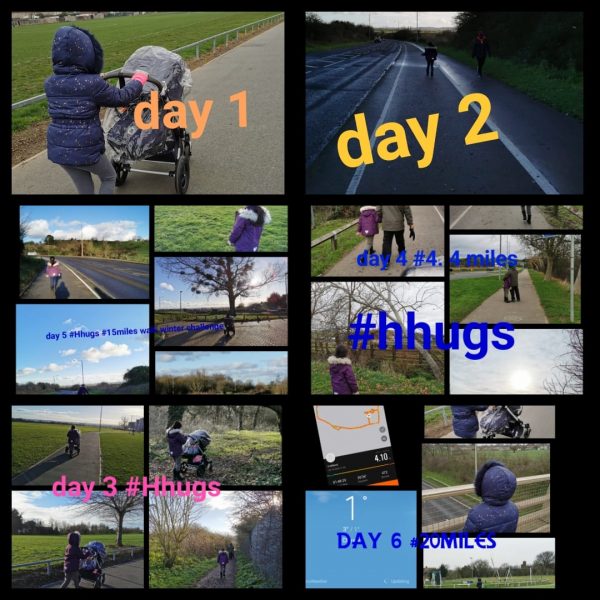 Initially, Eliza challenged herself to walk 10 miles over a few days, and set her target to £300. Even when it was cold, she wrapped up warm and persevered. Yet as 6 days passed, she had not only surpassed her target, but doubled her miles!
"In December, Eliza tasked herself to complete a 10 mile walk over a few days. However, she pushed herself and completed a 20 mile walk. It was very cold most days, but we wrapped up warm and headed out for our long morning walk. On some days, she struggled, but she never gave up. Alhamdulillah, she completed the 20 mile walk within 6 days. Her target was £300 and she managed to raise £1300."
Stepping out for others
Eliza and her mother would head out for their morning walks post breakfast. They were excited and determined to continue knowing that Winter was a struggle for HHUGS families, and that their steps were helping to change their lives.
When you fundraise, and reach out to others, it can help inspire others to challenge themselves. Eliza's actions inspired other children to partake. The motivation from her friends and family kept her going; she didn't want to let anyone down.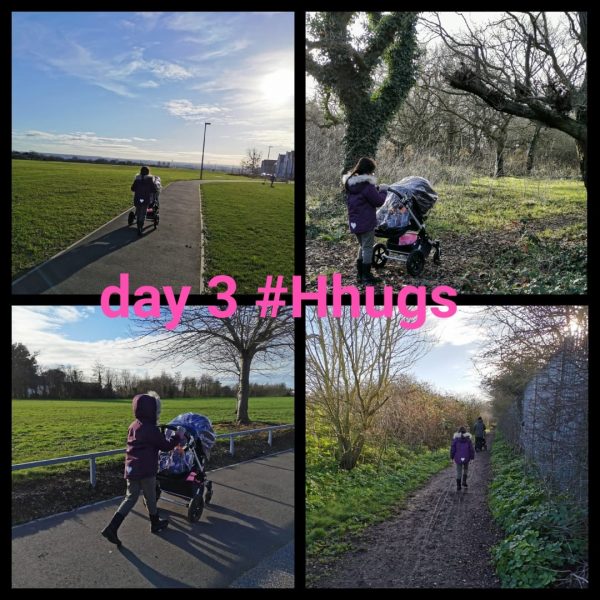 "Alhamdulillah, our fundraising journey has been amazing. Our friends and family have been so proud of Eliza and she has motivated so many children. We decided to take on the HHUGS Winter challenge, and, within a day, we started walking – even on Christmas Day, we went out for out a walk. Eliza understood people were sponsoring her, so she didn't want to let them down. She exceeded her target amount and we are very proud of her."
Eliza in the end raised more than four times her original target, surpassing all their hopes. Even when her little legs ached, she continued walking, striving hard to make a difference. At the end, she received a little reward from the HHUGS team!
"Alhamdulillah, we are so proud of Eliza. She's done so well – even when her legs were hurting and it was freezing, she carried on. She was rewarded with a beautiful cake by the HHUGS team and she loved it!"
A foot in the right direction
Jasima talks about the importance of making beautiful memories with your children, to care and listen to them, especially at a time where they face uncertainty, confusion and instability from their usual routine. She did this with her daughter Eliza, whilst teaching her the importance of gratitude, and making her aware that there are children out there, the same age as her, who do not have warm clothes and food this Winter.
"It's so important to involve your children, to teach them not to take things for granted and how grateful we need to be every day.  It's so important to spend time as a family, listen to them, talk to them and have lots of fun together, making memories."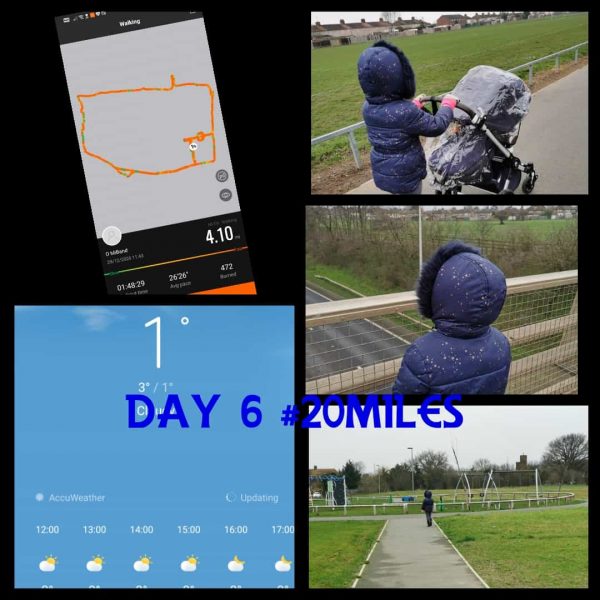 As believers, we are taught the significance of fulfilling the rights of others, be it a stranger or a loved one. This notion of helping others, is desperately needed, especially in the times we are in.
"It's so important to reach out to others now, so we can stay connected and support one another, especially when they need our support more than ever; people are suffering financially and mentally across the globe. Eliza was happy to take on the HHUGS challenge. Now she can't wait to set herself another target for Ramadan 2021."
During this lockdown, we are unable to see our extended families and our friends. However, we are still able to do our daily exercise, and visit our local parks. Walking has many benefits, especially in such days, where children and parents alike are cooped at home, working for hours in front of a screen. There is great importance placed on the benefit of fresh air, and the impact that walking has on both our physical and mental health is vital.
Eliza and her mother reaped the benefits of their steps, and intend to continue walking every Sunday morning to unwind, destress and make memories as a family!
"We have enjoyed this journey together. We have had lots of fun exploring together as a family. We have decided to keep up with the walks every Sunday morning; it's good to go and get some fresh air, exercise, especially now we are in lockdown again, and can't see our extended families. Just going out for daily walks can really help you mentally during this difficult time."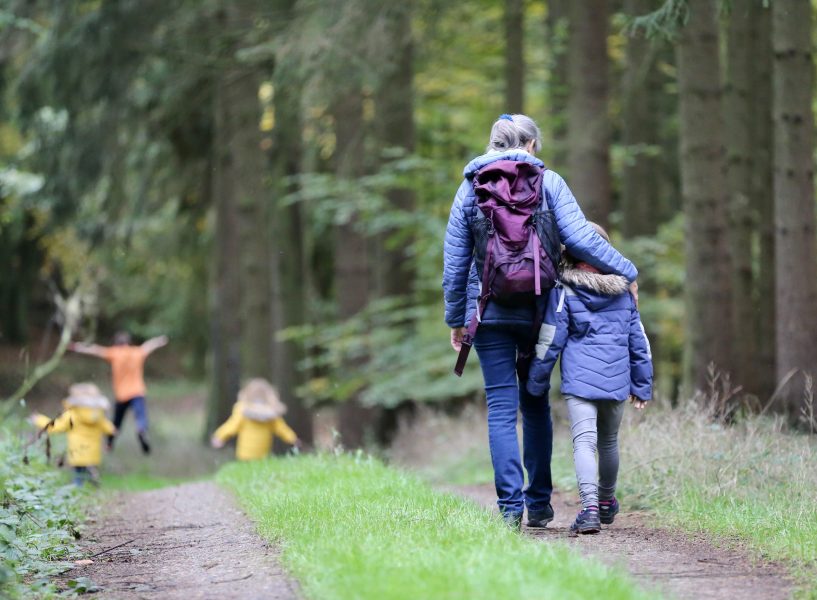 Walk that walk
Even if you aren't an avid walker, then you can still start your journey now! If you can't motivate yourself to take that first step, then encourage yourself to sign up the Winter Walk knowing your walk will help change lives. Remembering little Eliza's 8-year-old legs will motivate us to get fit whilst elevating your rank in Jannah by benefitting others! It really is a win-win situation.
Walk together as a family and create fond memories during this lockdown. Set yourself a goal, and work together to reach that. Once you start walking, and feel the benefits of the fresh air, the stillness and the nature around you, you will wish you had started earlier! Don't wait around, sign up today