We are a generation of shortcuts, of quicker, faster, smoother and cheaper. We want everything to be done, dusted and completed within a timely manner, and of course at a decent cost. When you choose to go against that norm, venture and seek out the costly approach, all with the sole intention to help others; that's a rare gem.
Well, this Dhul Hijjah, we were blessed with a fair few such gems.  By choosing to do your Qurbani with HHUGS, you provided meat to HHUGS families; for many of whom, meat is a rarity. Many of these families struggle to provide meat for their children due to financial hardship.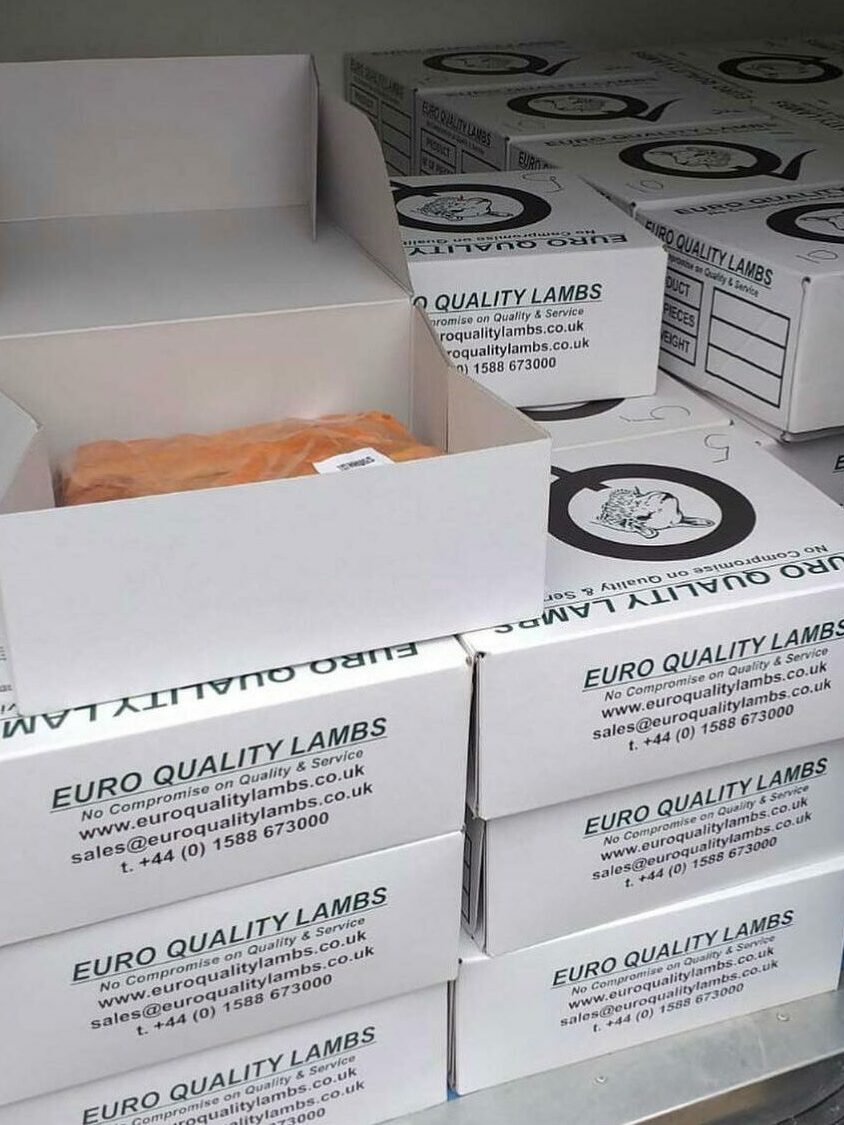 "In all honesty, I have virtually stopped purchasing meat as the cost to buy it, for my family of seven, is well beyond my means. Due to ongoing effects of particular legislation, I have been unable to gain employment and even retain a bank account, as they continually get closed down so a normal life has been very difficult.
"To receive Qurbani meat during this period of our lives was a huge blessing and one that everyone in my family appreciated. The younger kids have been making various requests as to what I need to cook with them so alhamdullillah it was an amazing gift at a very difficult time.
"The children know that it was gifted to them by HHUGS and I've asked them to make dua for all those that made it happen for all the families in need, from the donors to the people that delivered it to my front door and everyone in-between, May Allah accept it from you all and grant you Al Firdaws."
We were overwhelmed with our response and exceeded our target and received 137 Qurbani which is equivalent to 2490.8kg. 99 Qurbanis were distributed to HHUGS families.
51 Qurbanis equivalent to 905kg was delivered by courier outside London, and 900kg (48 Qurbanis) was delivered in London by our dedicated volunteers.
The excess 35% were distributed to:3 Qurbanis (235kg) went to Al Suffa Food Bank, 25 Qurbanis (450.8kg) went to Syrian and other refugee families in Shropshire, Aberyswth and Cardiff, and the remainder was distributed amongst needy families by Masjid Al Falah (Birmingham).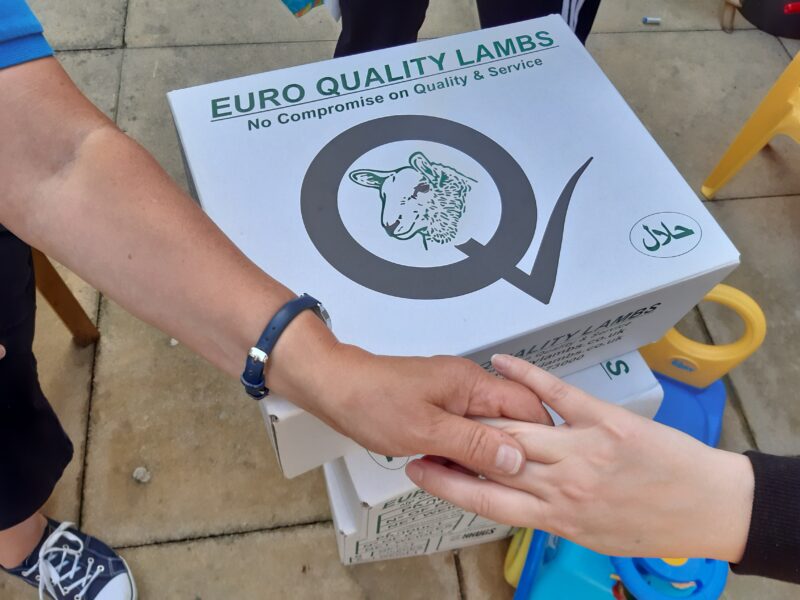 We would be unable to make this happen without the support from our dedicated team, and our volunteers, who gifted us their precious time, to help HHUGS families. Shaheer, our Male Casework Co-ordinator shares his account of managing the Qurbani deliveries this year, and his appreciation for the volunteers.
"In managing HHUGS' London Qurbani deliveries for 2021, I think it is an understatement to say that I felt a great sense of purpose and satisfaction through recruiting new volunteers, calling upon veteran volunteers from previous years, and, together, making deliveries to around 70 households in total.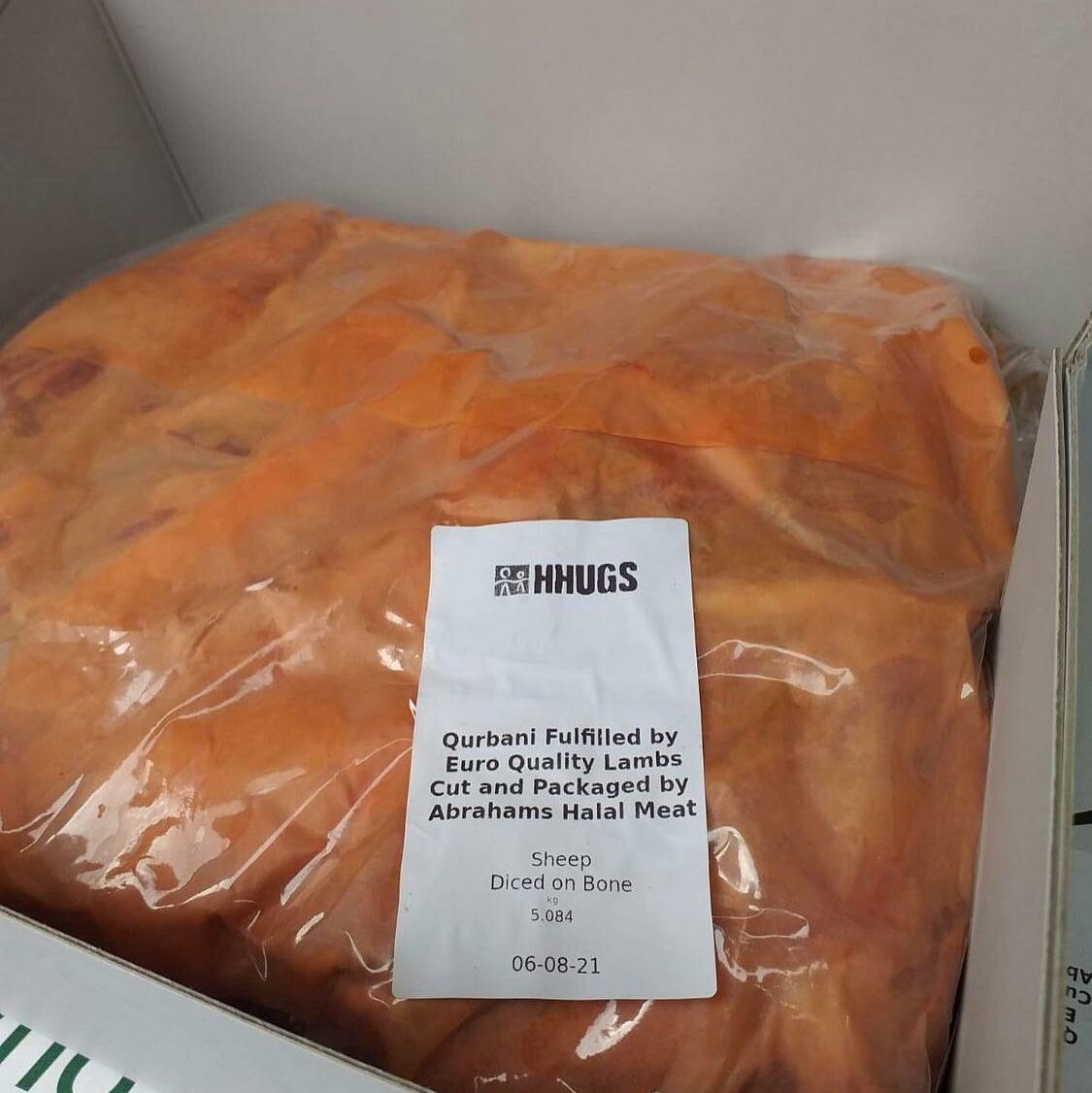 "Being something I had never done before, it was a lot of pressure, but I strongly believe that the enthusiasm and efforts made by the volunteers on the day made it 100% worthwhile. It is with the utmost gratitude to volunteers, such as the nine that sacrificed their time, that so many HHUGS families were able to enjoy a lovely meal and feel the warmth from the donations made by the public."
Overall, 522 people received the Qurbani; 327 adults and 195 children. Because of your generosity they were able to enjoy meat; a rarity in their households.
"(The) Qurbani meat, as always, yearly, helps me in a big way. It helps me to share with my brother and sister and then my neighbours. It brings us all together to eat in one home, all at the same time. It is a lovely yearly event that just happened, thanks to HHUGS!"
When you do your Qurbani internationally, you may not be aware of the impact you have. However, by doing your Qurbani with HHUGS you are able to hear of the impact from our families, first hand.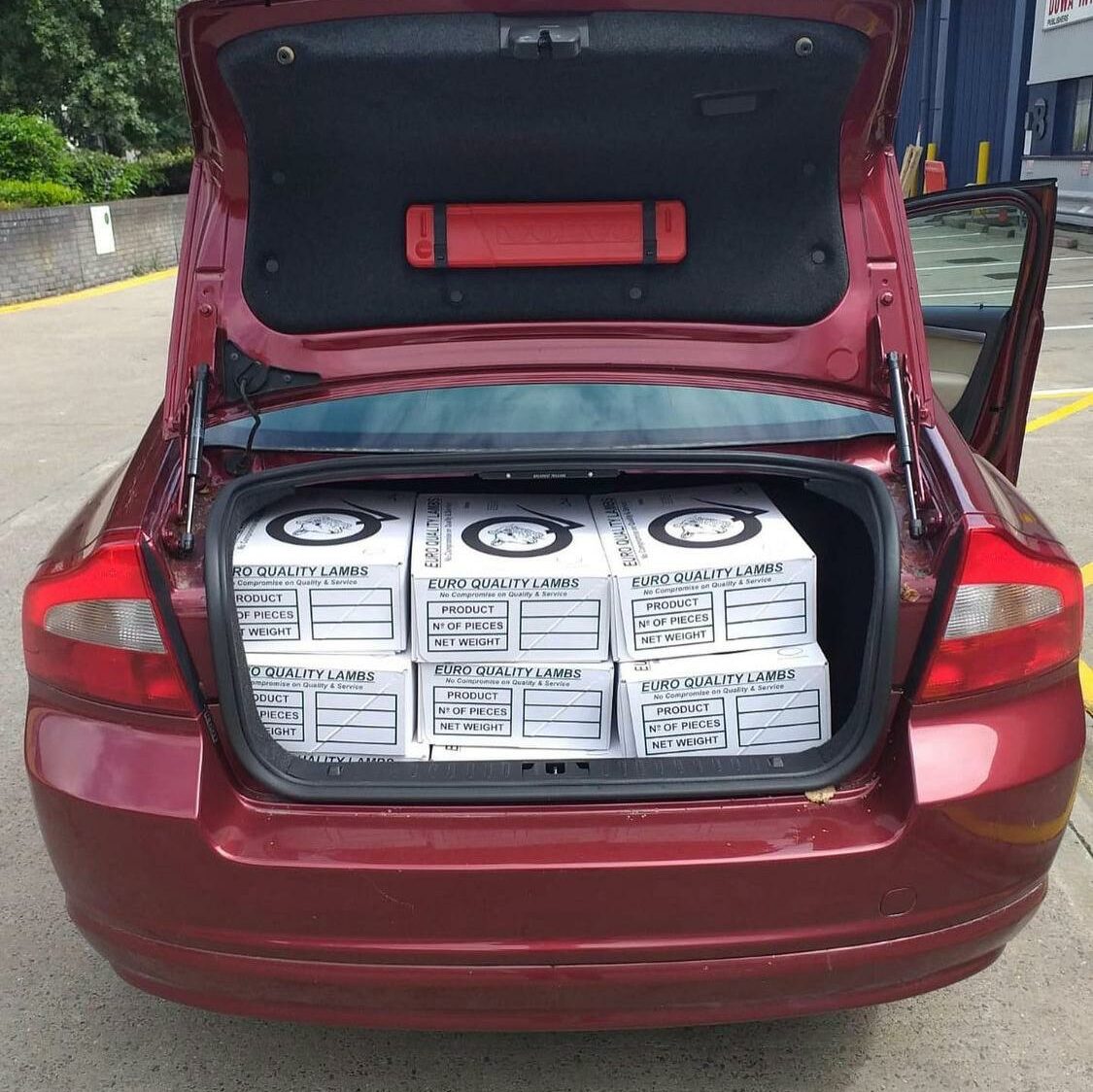 "Due to the expenses of meat, I don't buy it more than twice a month. It's not in my budget. Alhamdulilah this has allowed me to be able to give it to my five children. Honestly, it's saved money and such a blessing because it's something we have so rarely. May Allah reward you all. Ameen."
Mothers could see their children smile once again on Eid. You brought the joy into their hearts and homes.
"It meant that our Eid was that much more enjoyable. We were able to have a barbecue with family and friends. The kids had a wonderful time too."
It offered single mothers suffering silently a brief respite, knowing that there were remembered this Eid.
"It's such a benefit to single mothers like me. Going through all of the raids and arrests of myself and my ex. You have provided me stability and this is yet another gift you have given myself and my children. The horrors are always with you, but you help, as a blessing from Allah to settle my heart. JazakAllahu Khayran."
As the meat is shared amongst family, friends and neighbours, you will be remembered. As children feast on food that is a rarity and fill their stomachs, they will wonder in awe at the strangers who choose to help them.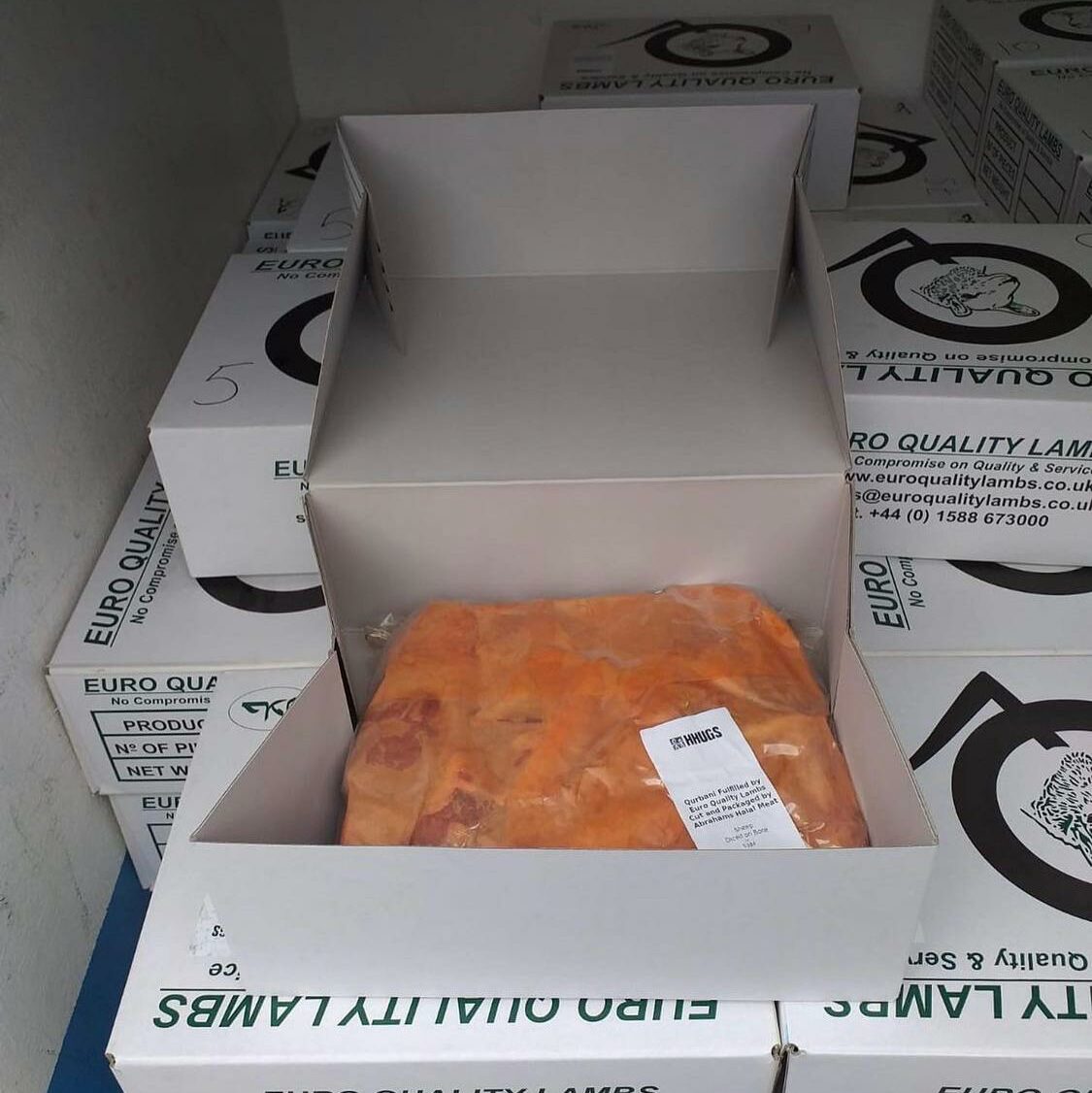 "I cooked the meat and fed shared it with so many people, I felt that the blessings were spread around. My next-door neighbour and a young mother. So many people benefit from your Qurbani."
You will be rewarded for each morsel that is eaten, as you provided the biggest and best Qurbani you could afford, and revived the Sunnah of giving to those closest to you.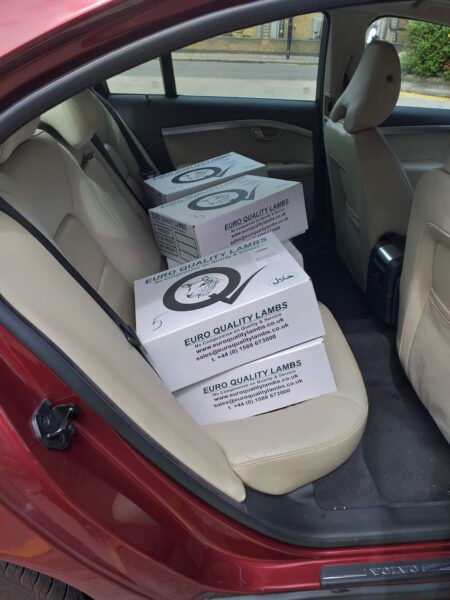 Eid is a time where you remember those who are not able to join you, you miss their presence and wish things were different. This is a reality for young children within HHUGS households. They are separated, and are unable to feel the joy as other children do. Eid is often just another day, as single mothers are unable to cook up a feast, or surprise them with gifts due to financial hardship. However, this Eid due to your generosity we could provide these children with gifts to lighten their load and bring joy to their young hearts.
Iman, our Beneficiary Programmes Assistant talks about her role in the sourcing and arranging delivery for the Eid gifts this year.
"I was leading on Eid gifts for Eid al-Adha. My role was to source suitable gifts for our beneficiaries as well as ensure that that process itself in terms of ordering and delivering went smoothly. This included tasks such as working on the survey table, ensuring allergies were recorded, delivery information and payment was completed efficiently and before Eid day.
"My role was to research and source gifts that we most suitable for our beneficiaries and then order and ensure that all beneficiaries received them in time with no complications."
We wanted to make sure it was something special, that would bring a smile to HHUGS families and make them feel the joy of Eid. We decided to settle on something sweet, and on budget.
"When sending a gift to our beneficiaries, we wanted to ensure that it was something that they could share with their loved ones on this blessed day and gather their family and friends around it. Choosing Krispy Kremes and cakes for our families, as well as catering for our families with allergies and specific dietary requirements, we were able to give something that all our families would enjoy."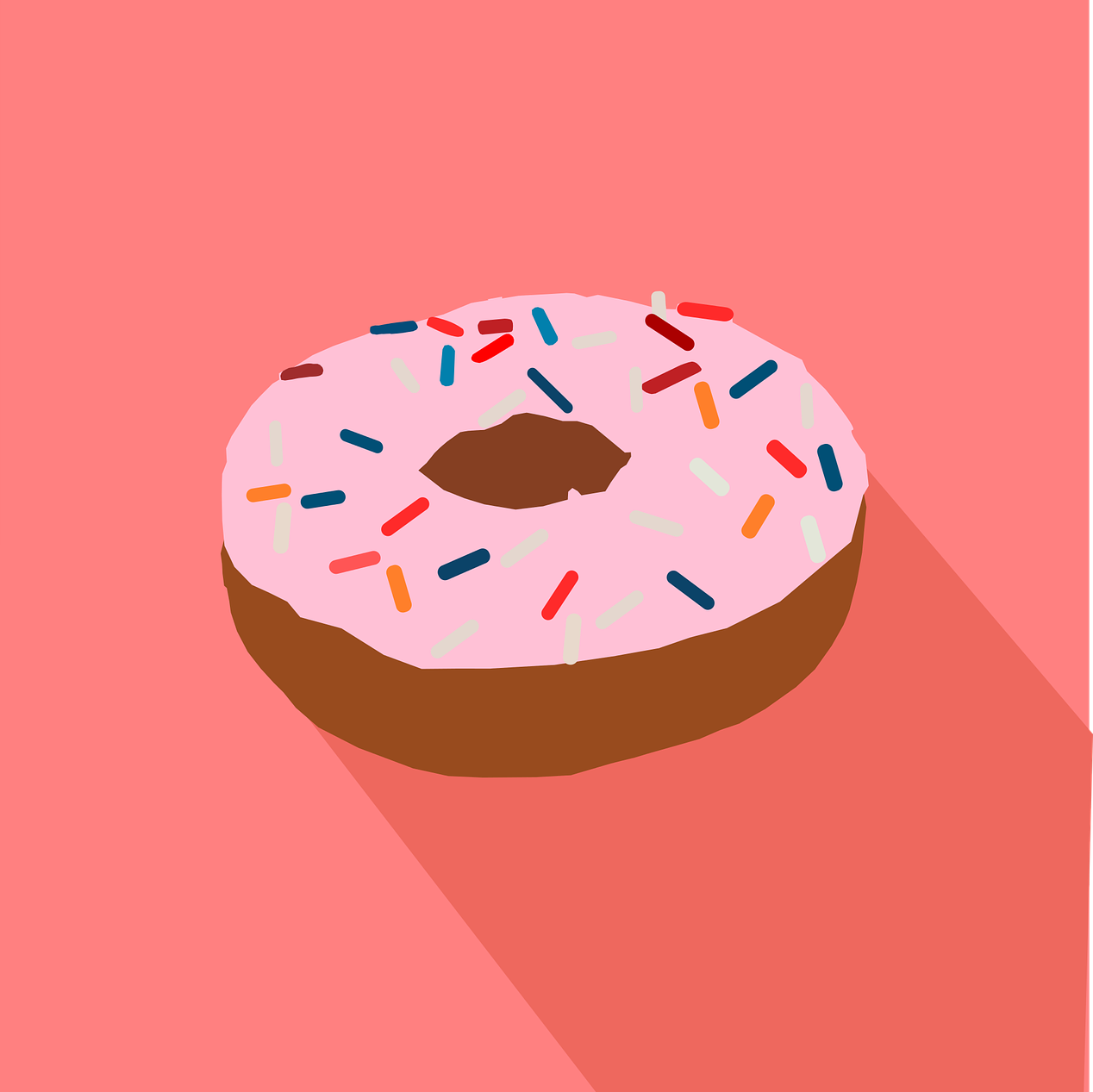 Iman reflects on the importance of Eid gifts for HHUGS families, as a token to remind them they are not completely alone. Thanks to your generosity, we could provide such gifts!
"Receiving a gift on this blessed day is something that is very important to us in ensuring that all our beneficiaries receive. Many of our families nationwide are isolated with no nearby friends or family to celebrate with or spend their Eid with.
"Providing a sweet treat was a gesture to remind our families that we are thinking of them and that we wish we were close by to celebrate with them. For our families who are missing a family member on their table or their involvement in Eid festivities on the blessed day, we hope that by sending an Eid gift, it can be a reminder of hope, love and family."
Eid gifts are a gesture of love, appreciation and a reminder that we are here, offering a helping hand and warmth to those who are left alone, isolated and abandoned.
"Truthfully, the smiles your gifts brings to our faces is inexplicable. Receiving any gifts is pleasurable but receiving it from HHUGS holds so much meaning and depth: there is an ummah behind it. It's humbling and we are eternally grateful."
"My children wait for the gifts from HHUGS. I can see the happiness in their eyes."
We end with beautiful words and a prayer from Iman, a thank you to our supporters, and a reminder to our families, that HHUGS is here to help.
"Receiving the feedback and the beautiful messages after Eid really made it worthwhile and I continue looking forward to reminding our beneficiaries that HHUGS is always and will always be there for them even on the days where they feel it may be the hardest!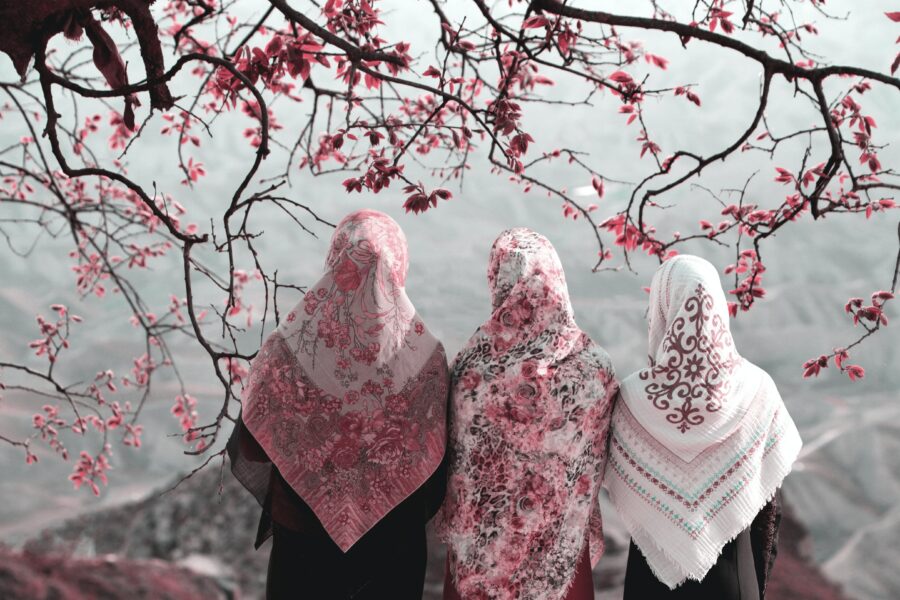 "May Allah (swt) always keep the love between our families and us strong and united. May Allah (swt) shower our beneficiaries with abundance of love and happiness always!"