It was a HHUGS EID PARTY!
From afar, it may look like a regular 'ole party; ladies getting their henna done, children bouncing excitedly on the bouncy castle, others waiting apprehensively for the parcel to stop on them in a game of pass the parcel, and parents chatting away with smiles planted on their faces, watching their children happy.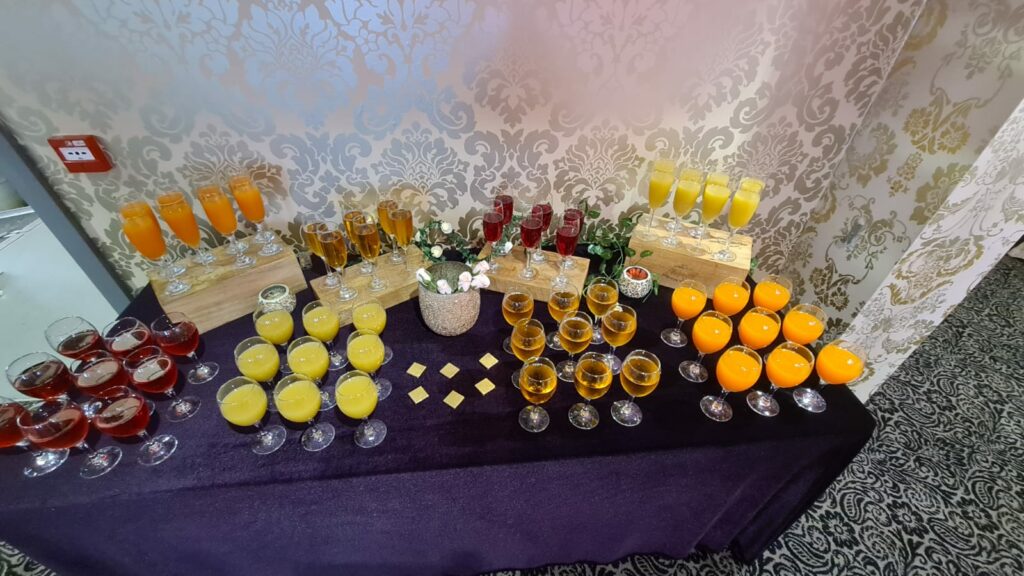 The smell of good food fills the room, and an air of celebration. After all, it is an Eid party; albeit, 6 weeks later, we still wanted our families to capture the joy of Eid. Due to the pandemic, we had to postpone the Eid party, and were unable to do it any sooner. Having the party later than anticipated wasn't going to stop us.
But this isn't a regular Eid party; it's far more special. You see, the attendees of these Eid parties aren't related; they aren't long lost family or friends reunited; they are strangers; HHUGS families congregating solely because of your generosity. This isn't their norm, they aren't use to enjoying themselves, surrounded by other people. In fact, their norm is isolation, struggling to feed their children and abandoned by their community. The HHUGS Eid party is a rare gem in their calendar, an event which gives them a chance to feel normal, to feel like regular humans once again.
We were sadly unable to throw an Eid party in the past year due to the pandemic; but when we were finally able to, as restrictions relaxed and as we were able to put suitable contingencies in place to ensure the welfare of our families, we jumped at the chance! We wanted to remind these families that we hadn't forgotten them, and revive the joy of Eid within their hearts – albeit, even if that was 6 weeks later!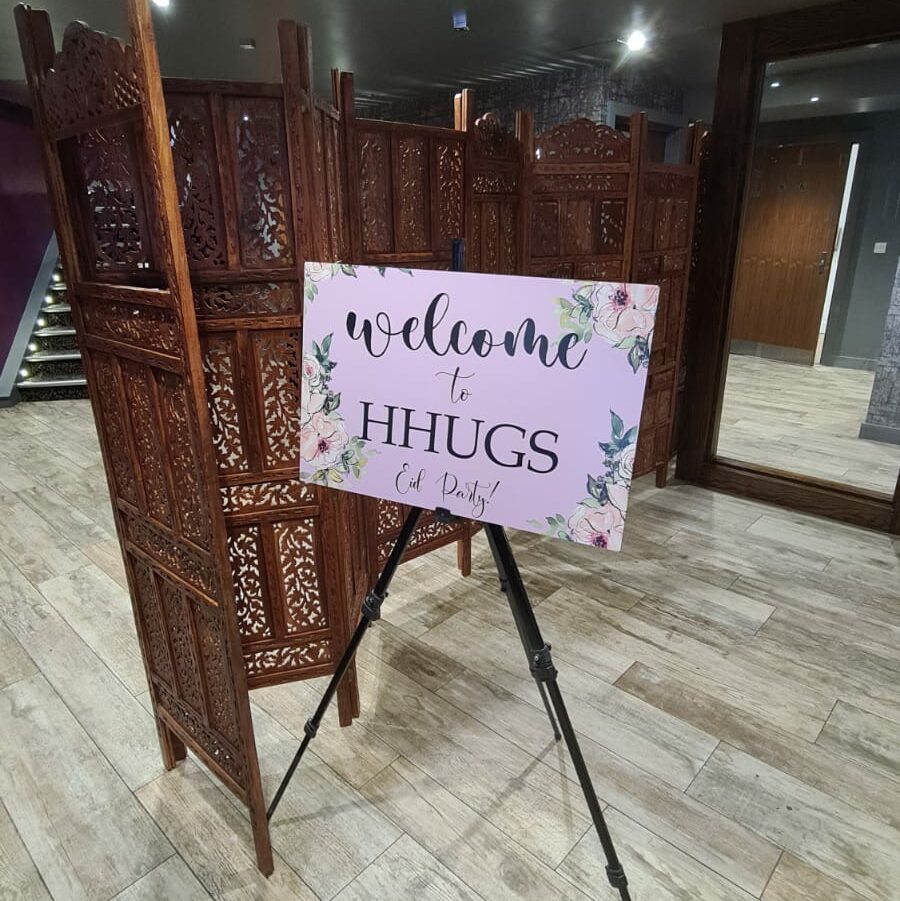 We would have been unable to throw a belated Eid party, without the generosity of our supporters, who kindly support our work, and want to make a real difference to the lives of others. More than ever, we can now relate to the plight of these broken families, whom isolation is all too familiar. Even on such joyous occasions, their homes remain silent, void of joy, and longing to be reunited with their loved ones. Families are at times abandoned by their relatives, ostracised frequently by former friends and the community as a whole, making events such as Eid far lonelier a prospect than we can imagine. A time where children's homes should be filled with laughter and hope, is just another reminder of their struggle.
The HHUGS Eid party offered a brief respite for these families. A few hours where they could try to detach from their burdens, enjoy themselves and socialise with families in similar situations to themselves, without the fear of judgement. Although we may see it as just a day of fun, for these families it is the only chance where they can gather with others, and provide their children with the opportunity to play, relax and connect with others.
"My wife and kids made new friends and got to meet new and old ones, it was a blast."
"(It was) lovely to get to meet other people who understand and (have) been through similar circumstances."
"I had a good time, it was really fun, I enjoyed the company. I haven't left the house in two and a half years."
The Eid party is an opportunity for beneficiaries to meet HHUGS staff and dedicated volunteers also, who worked tirelessly to plan and host the celebration. Our volunteers go out of their way to make sure that HHUGS families are given a day to remember and cherish as a family.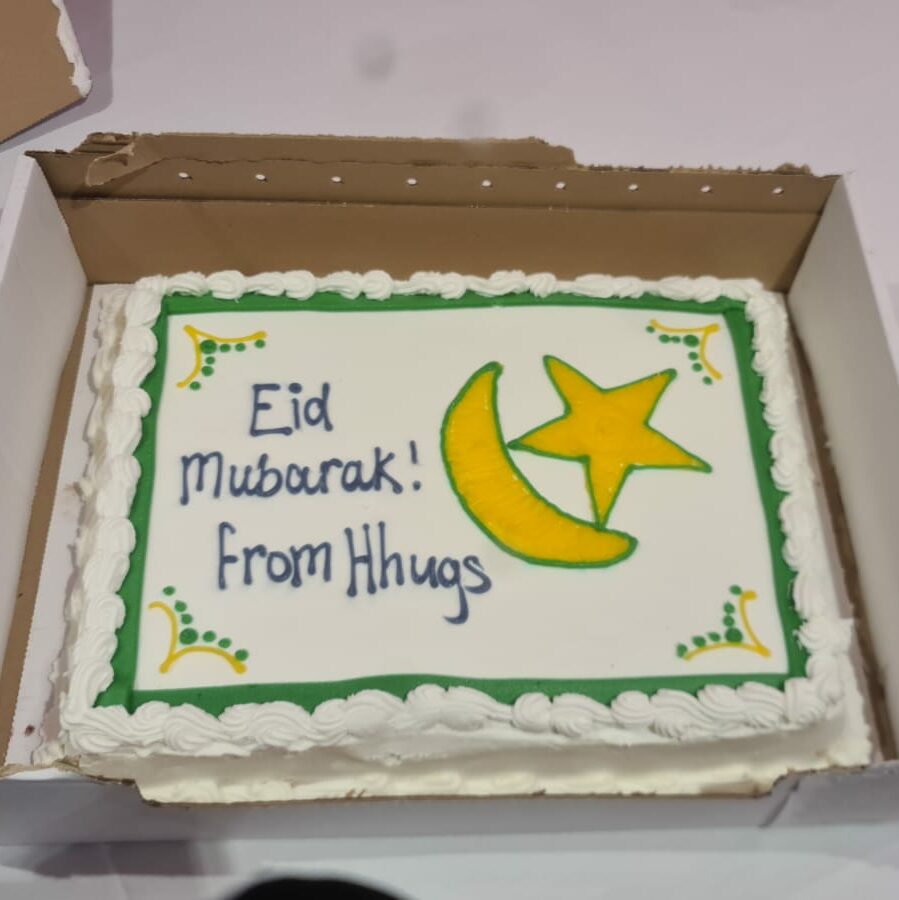 There is a lot that goes on behind the scenes when throwing a party, and this can often be forgotten; but the list is never ending. From finding the perfect venue, to choosing a caterer, to organising entertainment and finalising the timings; it can be a pdaunting and lengthy task. It can also be difficult sticking to budget, and finding a space suitable to meet the needs you have.
Our dedicated volunteer, Umm Zarah speaks about how she helped with this year's North Eid party.
"Finding a venue was difficult due to COVID-19. The prices of venues were very high but we managed to find a place. Myself and another volunteer visited a venue, as well as other volunteers visiting other potential venues."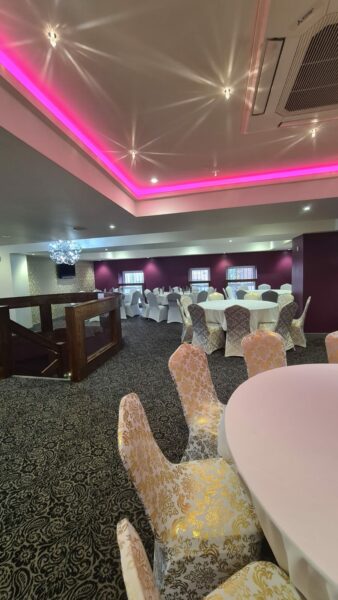 "We had regular meetings with staff to prepare for the Eid party and share tasks. We regularly updated each other on how tasks went and what still needed to be done."
Like any event, the North Eid party came with a few hiccups, but ultimately as Umm Zarah summarises the impact of seeing the families smiling makes it all worth it.
"I love being involved in Eid party celebrations for families. It really is all worth the effort and time, planning to see the smiles and feedback we receive afterwards. Yes, I would definitely like to do it again insha' Allah."
"Eid parties are so important as they give families a chance to see other families going through similar situations. It's a chance to alleviate isolation, especially after COVID-19. A chance for them to enjoy nice food and see their children enjoying Eid too."
This year, HHUGS staff from our London office attended the Eid party in Yorkshire and connect with the families from across the Yorkshire and Lancashire regions. Our Male Casework Coordinator speaks more about his experience attending the Eid party.

"Alhamdulillaah, it was a great learning experience for me, as I have not had a part in setting up parties, let alone an Eid party, before. I think there will always be things that could be tweaked or improved, but this is normal for one's own development and to keep pushing to greater heights in making the HHUGS families pleased, each time exponentially more than the last."
Attending the Eid party serves a reminder of the isolation HHUGS families face, more so in the last year two years, and the importance of such events, and the impact it has on them. Just a few hours of socialising, games and laughter can uplift, and rejuvenate families who are going through dark, and testing times.
"Undoubtedly, many HHUGS families experience long-term isolation and loneliness as a result of their difficult situations. As such, an Eid party such as the one that just took place is a great way for people of similar journeys to get together, to share a bite to eat, and to catch up. Indeed, for many, during these past two years of the coronavirus pandemic, they have not once stepped foot in another person's home or had the opportunity to relax and unwind with fellow HHUGS families. Such events are a fantastic way to bring together families and to remind them that, not only is HHUGS here for them, but also their fellow HHUGS families. This is a key point, because for many families, they have been shunned by blood relatives and so HHUGS acts as a lifeline to them."
For both HHUGS families, our volunteers and staff seeing each other face to face, and connecting was a delight. Being able to share stories, put faces to names, and build a relationship was a highlight.
"I thought the party went really well, overall. Meeting all of the beneficiaries was amazing. It was fantastic seeing, embracing, and sitting with them, in addition to learning more about their individual journeys, and also sharing a meal with them. There were a lot of laughs, as well as deep conversations, and we also prayed in congregation together which was a great experience."
Even for HHUGS families it was a great chance to meet HHUGS staff and connect with them at such an event.
"It is a stress reliever, coming and meeting the HHUGS team and all the families they bring together. It's a bonding experience for the families. We share our pains and happiness of the past years, and our hopes and aspirations for the future. May Allah reward the HHUGS team."
It was a memorable day, of embracing, sharing stories, connecting and filling young hearts with joy. It was a gift, delivered by strangers to uplift, rejuvenate and remind that HHUGS families are important, they matter, and that there are people out there who care.
We look forward to many more; to more fun, more joy, more laughter and more connecting. After all, it is a gift for us also, for the volunteers, for the staff, and for every donor who supported, as the HHUGS families have enabled us to earn the reward of delivering joy to fellow believers in the spirit of Eid.
"It felt wonderful and 100% I would do it all over again. I loved the feeling of an indescribable warmth that exuded from all the brothers who attended. It was rather emotional at the end of the party when people began leaving, for it honestly felt like I had just met up with a bunch of my family whom I had never before met… and yet I had to wish them goodbye after only a few short hours."
Now we've sorted out the party for those up north, we would like to do the same for the Londoners. Donate to gift joy to more families as part of our next belated Eid celebration for HHUGS London families.
It's never too late; we're still up for the party.