The year we broke records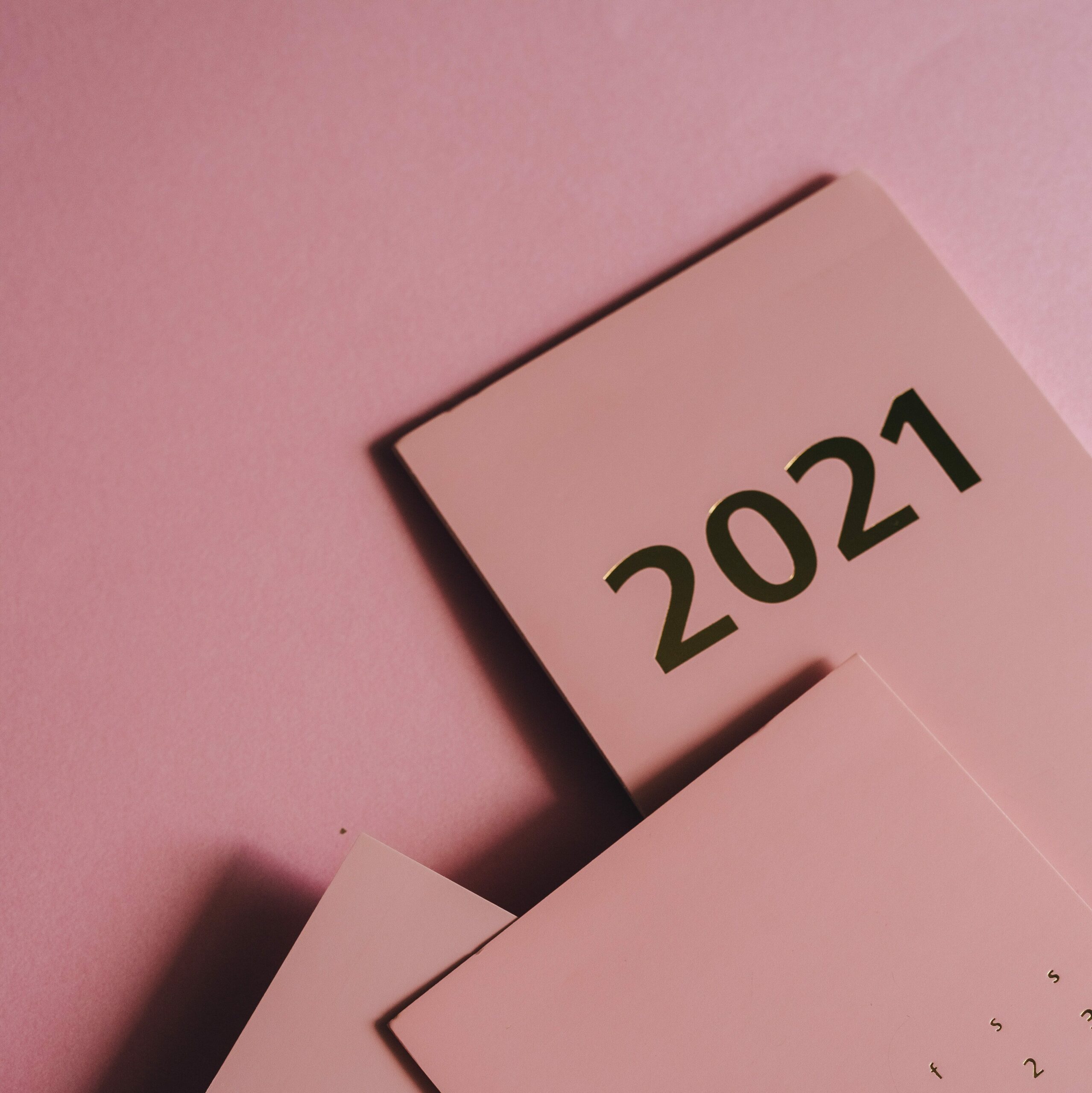 To put it plainly, 2020 was a rough ride. 2021 entered cautiously, meek and uncertain. We didn't embrace it as we usually would have; but you couldn't blame us. We deserved the right to remain guarded, to be only silently optimistic for the year ahead. After all, we had just endured a year of lockdown, restrictions and separation. But even if we were hesitant, time waits for no man and January arrived sooner than expected.
2020 taught the harsh lesson of surrendering control. We lost control of our lives; our calendars, our schedules, our finances, our social interactions, our ability to plan. This shook us to the core, and that is why welcoming the new year scared us. Familiar questions ran through our mind. Was it going to be the same? Would it return? Would I be able to see my loved ones? These thoughts raced through our minds, but they forced us to acknowledge that this was now our reality, and that we had to evolve; and that we did!
In 2021, we came back, more resilient than ever; holding onto the firm belief that with every difficulty comes ease. Nonetheless, we can say, after almost two years living with the pandemic, it has been a tough ride. Although restrictions did ease, we still were cautious, knowing that, at any given moment, things could once again change. However, this fear also caused us to live in the moment, knowing that the uncertainty hanging over us, forced us to savour the precious moments we did have.
As a charity, we had a duty to continue to strive to serve those whom we support, however difficult the circumstances. The responsibility we bear to the families who depend on our services is what drove us. We worked tirelessly to evolve, adapt and to accommodate to the new normal so that we were still able to deliver. That drive was supported by you; by generous supporters who donated, heroes who energetically fundraised and to volunteers who enthusiastically gifted their time.
The young led the way
The year began in the midst of our Winter campaign. Usually, at this time, we would be busy, preparing for our annual Winter Walk. However, in 2021 for the first time in 8 years we were unable to come together for a walk-in person. Things were a little different, but as always our supporters took on the new challenge of a virtual Winter Walk.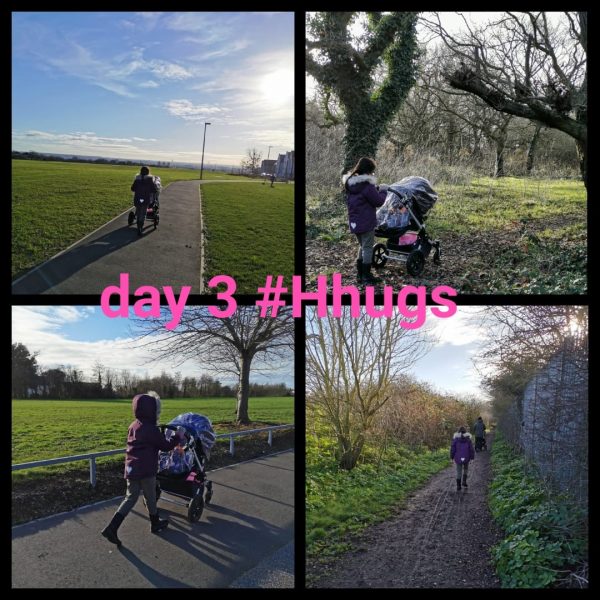 Our supporters had the option of choosing when they wanted to walk, for how long and in whatever location. This flexibility encouraged people to participate as they could decide when and where. HHUGS heroes stepped out of their comfort zone; they went above and beyond to raise funds for HHUGS families. We also had young heroes who blew us away with their dedication and bravery!
Often, we teach our children to take inspiration from their elders. We encourage them to behave and act according to what they have witnessed, experienced and been taught. However, how often do we pause to think as to how much we can learn from the young. We were reminded of this lesson when it was the youth among us who led the way in early 2021. It was the pitter patter of the young that stepped out in the New Year to change lives, and it was the adults that stepped back and watched in awe.
Eight-year-old Eliza stepped out for HHUGS families and took a whopping 42240 steps during a pandemic.
Eliza was motivated to help others. She bravely challenged herself, knowing that her footsteps would benefit other children in this pandemic. Her mother commented,
"She was motivated to do this because she knew how many children and families it would help this winter, and that, they can have warm food and clothes. The pandemic has been tough on families in the last year, and Eliza wanted to set herself a challenge by doing her bit to help."
But Eliza wasn't the only young one to step out. We had a duo aged just 22 months and 2 years old accompanied by their aunt Mariam who walked to help HHUGS children survive Winter. They raised £420! – enough to kit out 7 children for this harsh season.
"I want my nieces to have a concept of helping others, and realise that not everyone is privileged, so we must thank Allah (swt) for our blessings."
We also had strength in numbers, with 6 sisters walking 6 miles to help 6 children! Umm Zara has taken part in the HHUGS Winter Walk annually. However, this was the first time all six of her daughters bravely joined.
"Alhamdulilah we exceeded our target and increased it. Alhamdulilah on the day of walk we also completed the second target for 10 children."
You helped sow the seeds
In a time so rich with opportunity that it is described as 'water-laden' clouds that fall on freshly planted seeds, you helped HHUGS families as we emerged from the Winter lockdown.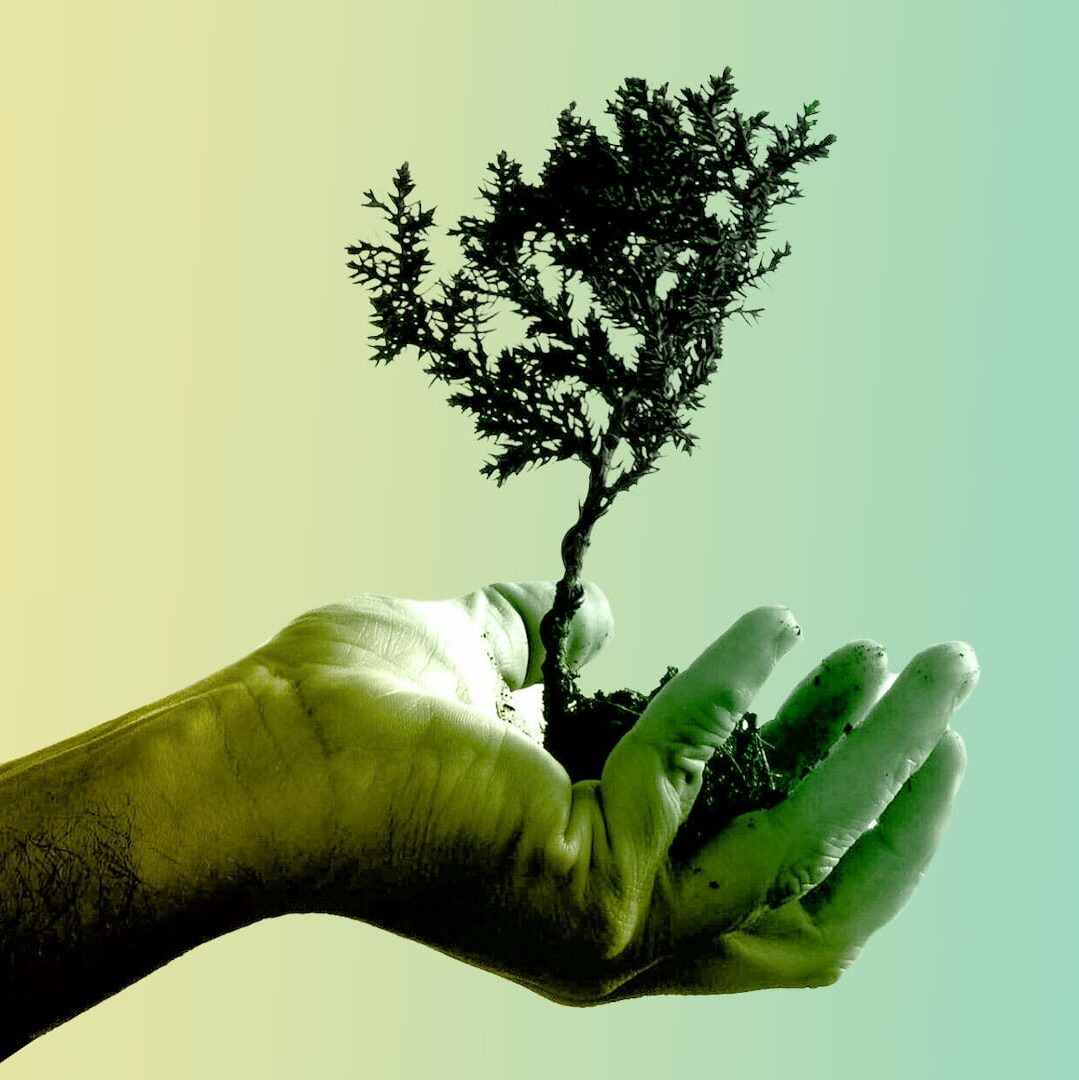 In Rajab and Shaban, you dug deep and generously donated £31,639 to help restore hope and dignity for families who were hit hardest during lockdown. You helped families prepare for Ramadhan by gifting them Ramadhan gift boxes and food packs to ensure they didn't face food insecurity in the blessed month.
In Sha'ban, with Ramadhan round the corner we invited you to connect with us virtually and join our webinar in preparing for a productive Ramadhan with our course: 7 steps to a productive Ramadhan with Ustadh Asim Khan.
The webinar provided us with 7 key steps which helped equip ourselves for a productive Ramadhan. After a difficult Winter emerging from a lockdown, the reminder of Ramadhan provided us with an opportunity to experience the sweetness of faith, and to rejuvenate our souls. The webinar was a success, with over 100 supporters joining us online, and coming together and preparing for the blessed month ahead.

Record-breaking Ramadhan
Where last year we learnt the harsh reality of a Ramadhan in isolation from the community, in 2021 the customs we previously took for granted year after year were cherished. Praying taraweeh communally in the mosque never tasted any sweeter. Being able to put your forehead on the floor surrounded by other believers and praying behind the Imam was a blessing we savoured.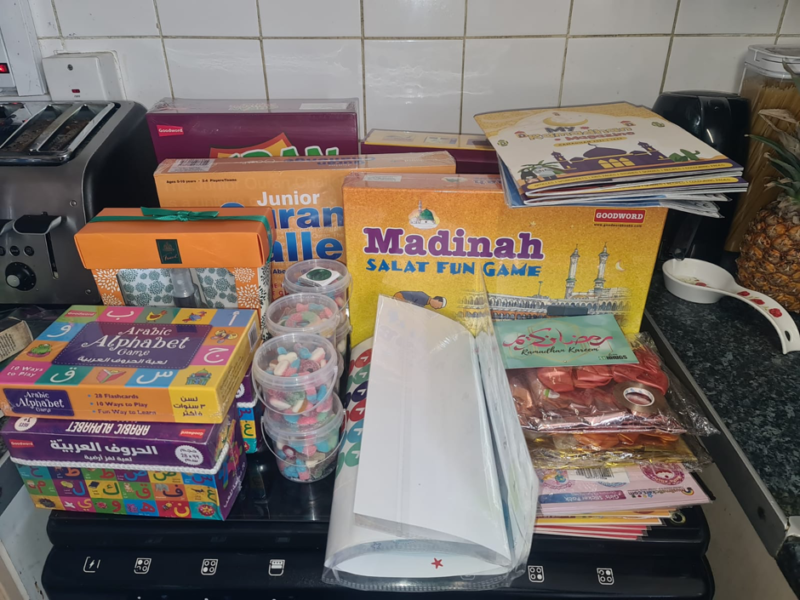 This Ramadhan, HHUGS too tasted the sweetness of raising a record £627,823 to alleviate HHUGS families and allowing them to feel the mercy of Ramadhan, and the joy of Eid. We also had a record number of Race to Jannah fundraisers; an impressive 98 of signed up to participate and collectively raised over £193,000 this Ramadhan.
We also had our very first child champion – Layla; she raised a staggering £6,569! She went and above and beyond to raise funds in innovative ways such as organising a car wash and taking part in a sponsored silence!
Ramadhan reminded us of the generosity of our Ummah. It reminded us of the strength we have retained even after the previous, tough year. It gave us the drive to power through obstacles and the uncertainty we felt at the beginning of the year soon dissipated.
This Ramadhan, we were once again able to deliver Ramadhan gift boxes to make it that extra bit special. We reached out to our supporters, and could successfully put this initiative into fruition, as the generosity we received exceeded our expectations. This Ramadhan, £7,098.73 you gave enabled us to provide 188 Ramadhan gift boxes, distributed to 485 adults and 326 children, all receiving gifts specifically chosen for them.
"JazakAllah khayran for the thoughtful gift box, it was opened with such excitement by myself and my son Alhamdulillah. Lovely gifts, May Allāh shower His blessings and Mercy upon you all at HHUGS and reward you all immensely. May Allāh accept your fasting and your ibaadah, ameen."
A spontaneous trip
Due to the restrictions, we were unable to plan social events and activities for our families for over a year, besides the odd coffee morning. We knew our families were struggling with the isolation, so the chance to provide them with a day out presented itself, where they could be able to spend time with other families and enjoy themselves, we got on board very quickly!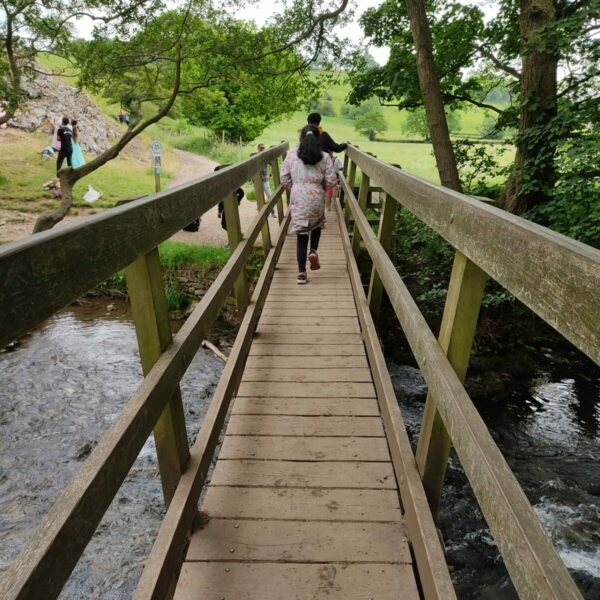 This trip could only have taken place due to a big-hearted volunteer fundraiser who owns a minibus company. He generously offered a trip to the families local to him in Birmingham; many of whom had spent months isolated in lockdown.
With some still cautious due to the pandemic, 11 adults and 9 children ventured to Dovedale in the Peak District, most commonly known for the River Dome and limestone ravines. They had the opportunity to marvel at the most iconic part of Dovedale – the picturesque stepping stones.
"Jazak Allahu khair sisters. Alhamdulillah a much-needed trip. Bonded with the kids, the long walks did us good, although I am in so much pain lol."
It is moments like this that make 2021 a year to cherish. The warm heartedness of a volunteer allowed HHUGS families a moment to feel normal; to enjoy a day out with their family, enjoying the light of good company after months of darkness.
Qurbani – You raised the bar
Although there were cheaper options available, 134 of you still chose to raise the bar and perform your Qurbani with HHUGS; providing 2278kg of meat in total; of which over 1737kg was distributed amongst 332 adults and 205 children in the HHUGS' families for this Eid and beyond; a rare treat for some. Any surplus was distributed to Syrian refugees and others in need in the UK.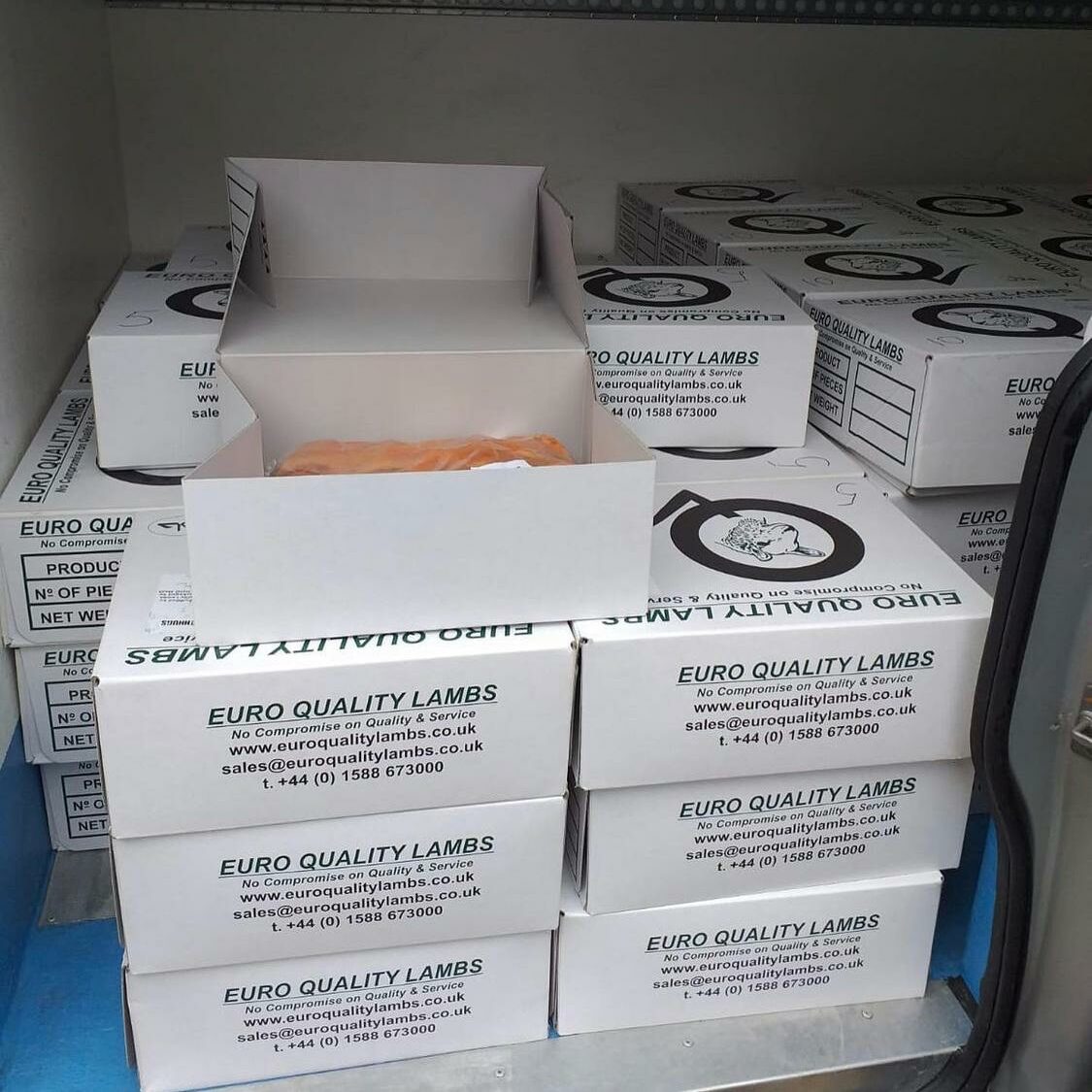 "We are a large family of seven and very rarely eat meat, maybe a handful of times in a year as it is very expensive and unaffordable for us to eat. So to be able to enjoy some lamb on Eid was a rare pleasure for the entire family. May Allah bless all those that contributed to make that happen and grant them al-Firdaws (Paradise)."
Back with a BANG!
With restrictions easing, we welcomed the opportunity to once again experience the excitement of in-person events! There's nothing quite like seeing our supporters face to face, and together, striving towards better lives for HHUGS families.
The Box Hill Sisters' Trek was the first face-to-face event hosted by HHUGS since the pandemic, and with this glorious return to the outdoors in the summer, we couldn't have hoped for it to go any better. The dedication from our fundraisers, supporters, and staff was overwhelming, and we are grateful for every penny or pound that was donated, and every post that was shared. It truly was a team effort.
On Sunday 7th August, heavy rain and storms were forecasted. Nonetheless, the threat of rain didn't dampen anyone's spirits; 115 women (and some children in tow too!) came out in full force, equipped with hiking boots, and raincoats, ready to trek Box Hill. Their goal? Simply to help HHUGS families; a downpour, and a looming storm wasn't going to change that. They were dedicated to make a real change to HHUGS' families – and their determination paid off.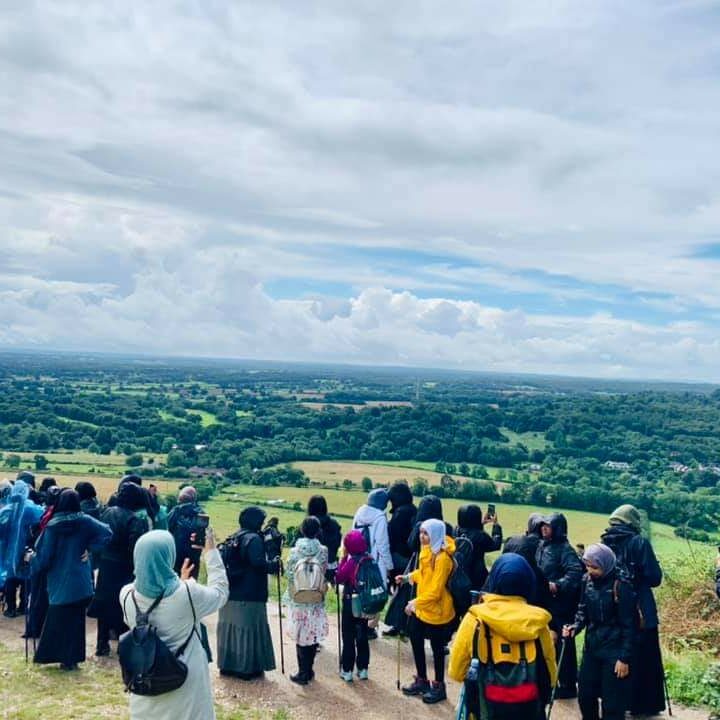 Not only did they all successfully complete the trek, the rain gave way to some beautiful sunshine and by the end of it, they had raised a whopping £45,866!
"This was my first fundraising trek with HHUGS. And I must say the whole experience of raising the funds to hit my initial target of £500 has been more than humbling."
We were extremely pleased with it being our first event hosted since the pandemic and with such a great result!
You joined our crew!
There was no better way to welcome Summer and celebrate the easing of restrictions than with some splashin', and some stiff competition with the Al-Noor Boat race in August! It was a day of great fun (despite the rain!), healthy competition and team work at Fairlop Waters.
After enduring a Winter of lockdown and restrictions, it was perfect to be outdoors, surrounded by family and friends and the wider community, all to raise funds whilst having a blast. We raced against other charity organisations who came out in full force to compete!
We called out to all those who were ready to jump onboard and you bravely accepted. With little training, our crew were dedicated, determined and raring to go! Whilst we didn't make it to the finals, more critically, the £8919 raised from our brave crew members helped changed the lives of HHUGS families.
Standing tall – that's down to you
Their prayers were answered this September by generous souls in households not too far from their own; individuals who gifted the HHUGS children an opportunity for a brighter future; a chance to turn things around.
This year, as ever, you didn't fail to deliver hope to HHUGS' children. You gave £14,015 for our Back to School campaign, and so we distributed a total of £14,861 to prepare our children for the start of term. Thanks to your generous support, we were able to provide 92 children with new school uniforms and 84 with stationery and essentials, reducing their worries, and enabling them to focus on their education.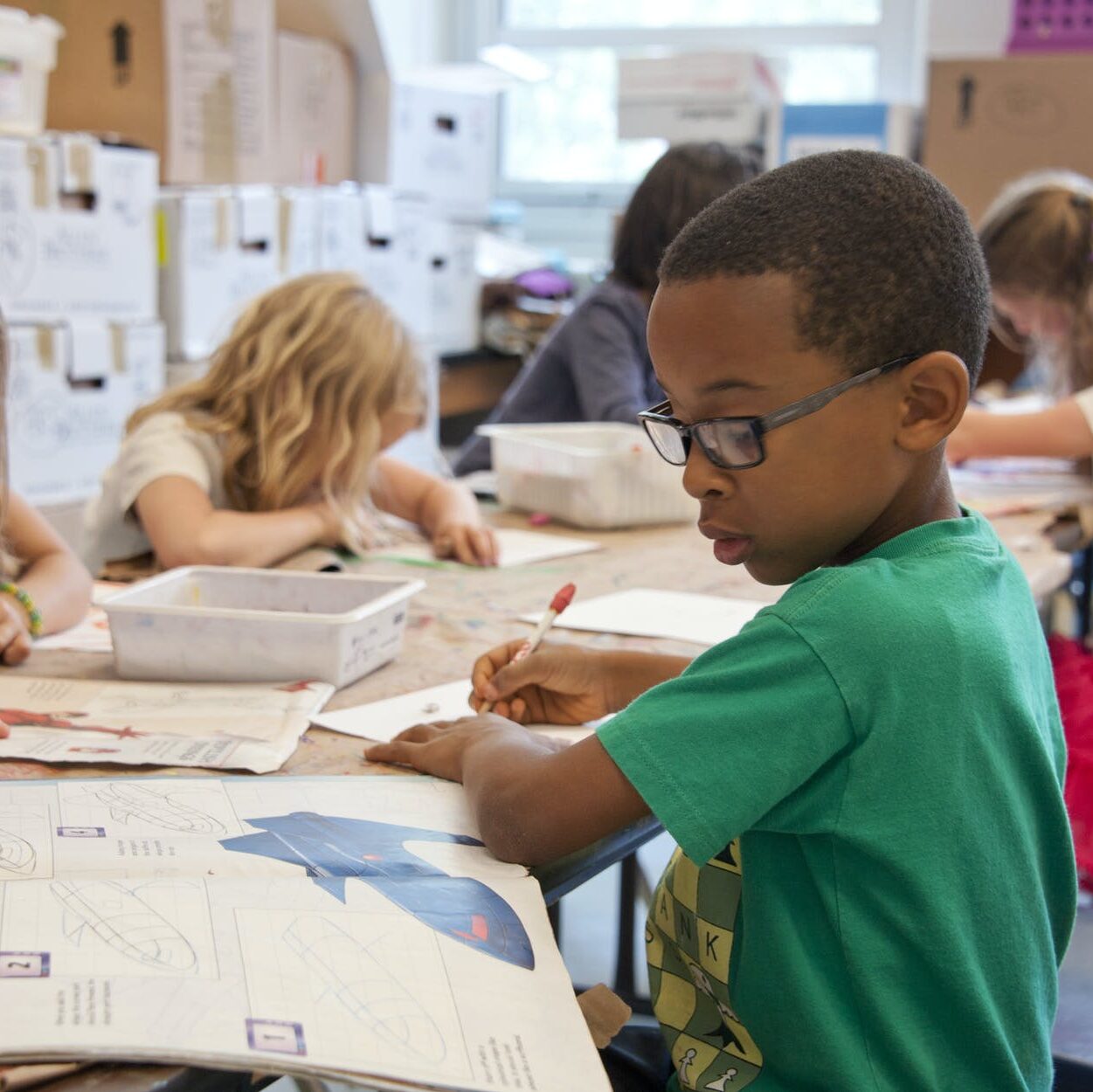 "Our child was very happy that he has everything that other school children have. That he was able to wear new clothes and not have anxiety about wearing ill-fitting, worn out things."
Time to celebrate
Due to the pandemic, we had to postpone our Eid parties, and were unable to do it any sooner. Having the party later than anticipated wasn't going to stop us.
These were memorable days, of embracing, sharing stories, connecting and filling young hearts with joy. They were gifts, delivered by strangers to uplift, rejuvenate and remind that HHUGS families are matter, are not alone and that there are people out there who care.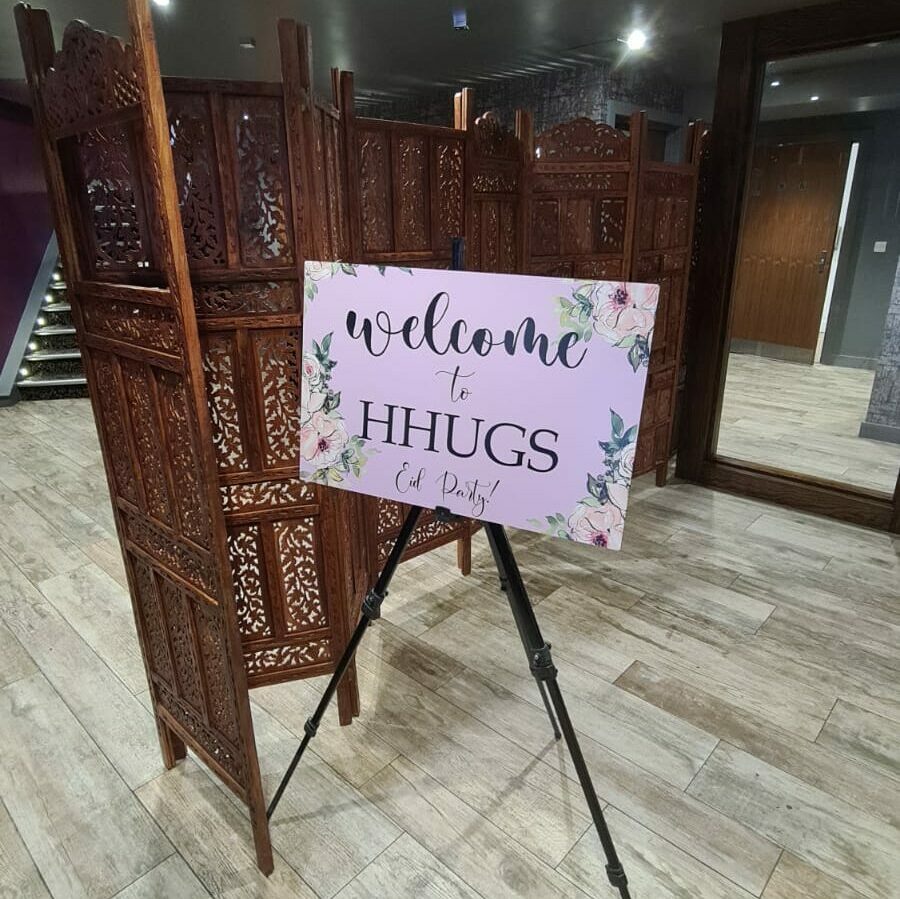 The HHUGS Eid parties offered a brief respite for these families. A few hours where they could try to detach from their burdens, enjoy themselves and socialise with families in similar situations to themselves, without the fear of judgement. Families from Yorkshire and Lancashire were surrounded by great food, great company, a bouncy castle, an opportunity to get your henna done and join in on a game of pass the parcel.
"(It was) lovely to get to meet other people who understand and (have) been through similar circumstances."
"I had a good time, it was really fun, I enjoyed the company. I haven't left the house in two and a half years."
For our London Eid party, we had a bouncy castle, games, a quiz and even an impromptu musical chairs – well, nasheed-chairs, in our case. It was heartwarming to see the children fill the hall playing games, mothers connecting and bonding, and staff members and volunteers working together for a greater goal.
It was a day to remember, for HHUGS staff, volunteers and for the beneficiaries. Without our dedicated volunteers, we would be only unable to deliver such an amazing party!
"I felt happy to be part of the team and it was wonderful to be able to achieve all what we did throughout the day."
"Just would like to say JazakAllah Khair for all your efforts and make this possible. It means a lot to us. Thank you."
Autumn Wanderers
Following the success of Box Hill, we realised there were a fair few hikers and wanderers among us, as the Autumn leaves fell upon us, we called you out again. We arranged two sisters' only hikes in October, one to Virginia Water; Surrey's Wonder and the second to the Ingleton Waterfall Trail in Yorkshire.
It turns out there are a fair few wanderers among us, determined to change the lives of HHUGS families, with over 60 sisters taking part on the day, raising a whopping £18,176 for HHUGS families.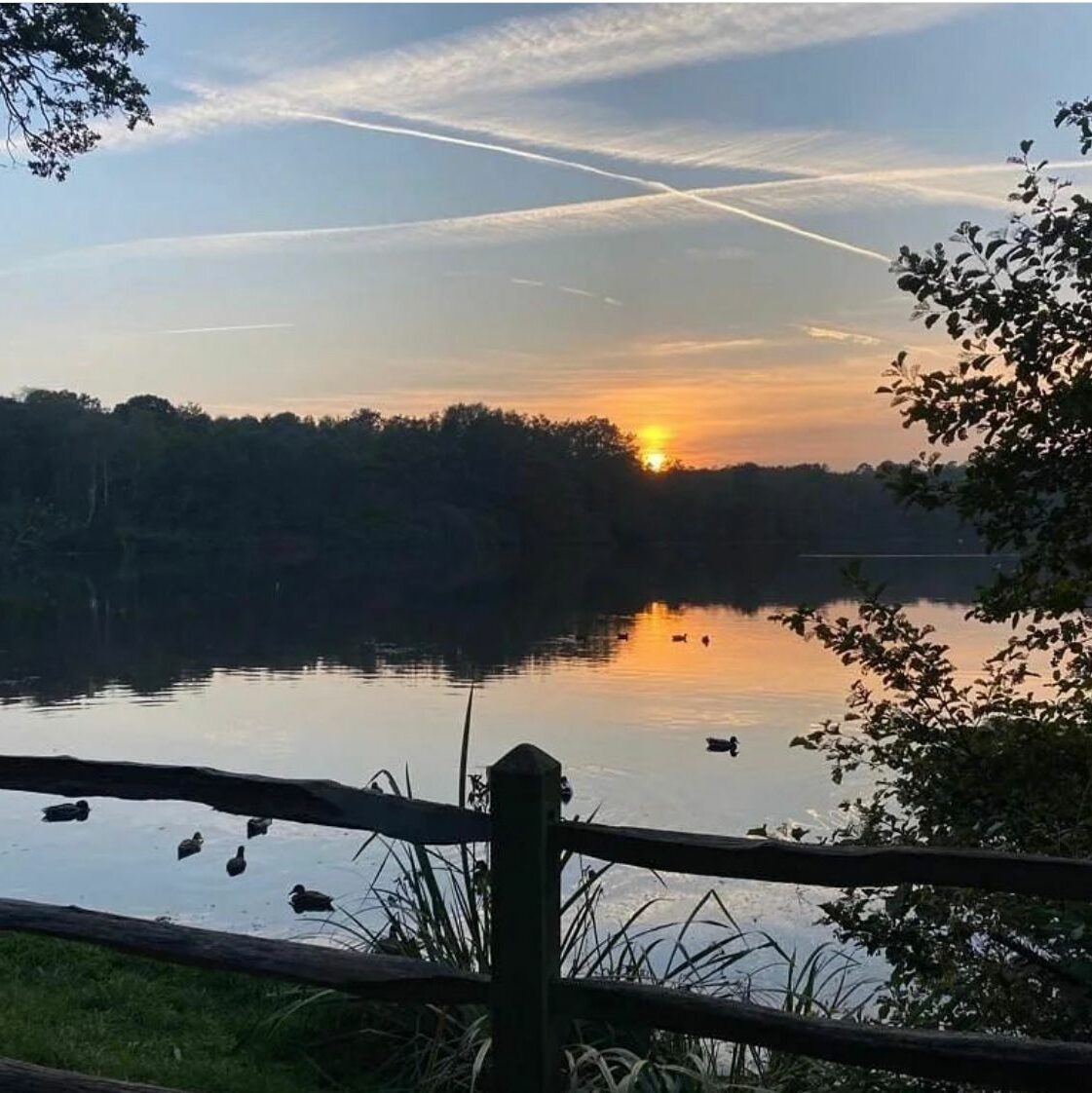 Although, at times, it was difficult for the fundraisers to meet the target, the knowledge that all their effort was going towards families who are struggling to survive kept them motivated. They wanted to do their bit, to reduce the burden of those who have no one to turn to.
"I wanted to fundraise for HHUGS because these families are very much in need of help and no one else is helping them. If I could help to reduce a little of their burden, then I felt I helped them in some way. They are going through so much mentally, emotionally and financially. HHUGS is really important as they are the only support these families have."
You got lost with us
We invited you to get lost with us this Winter, and you did. You scoured the beautiful countryside with us, and experienced the beauty of six magnificent waterfalls. The 20 sisters who joined the Ingleton trek were lucky enough to marvel at such beauty within close proximity. They trekked, immersing themselves in the beautiful Creation of Allah, and were able to raise a whopping £11,768 for charity.
"The trek was all I expected and much more. The many waterfalls were beautiful as I expected that they would be. The walk was good for me, and I was very relaxed as it was one of the less strenuous ones, I have done this summer. I managed to talk to and get to know lots of lovely ladies as well as walk with my sister-in-law and relative. The most memorable moment for me was clambering behind one of the big waterfalls with another daring sister called Salma. Something I will never forget."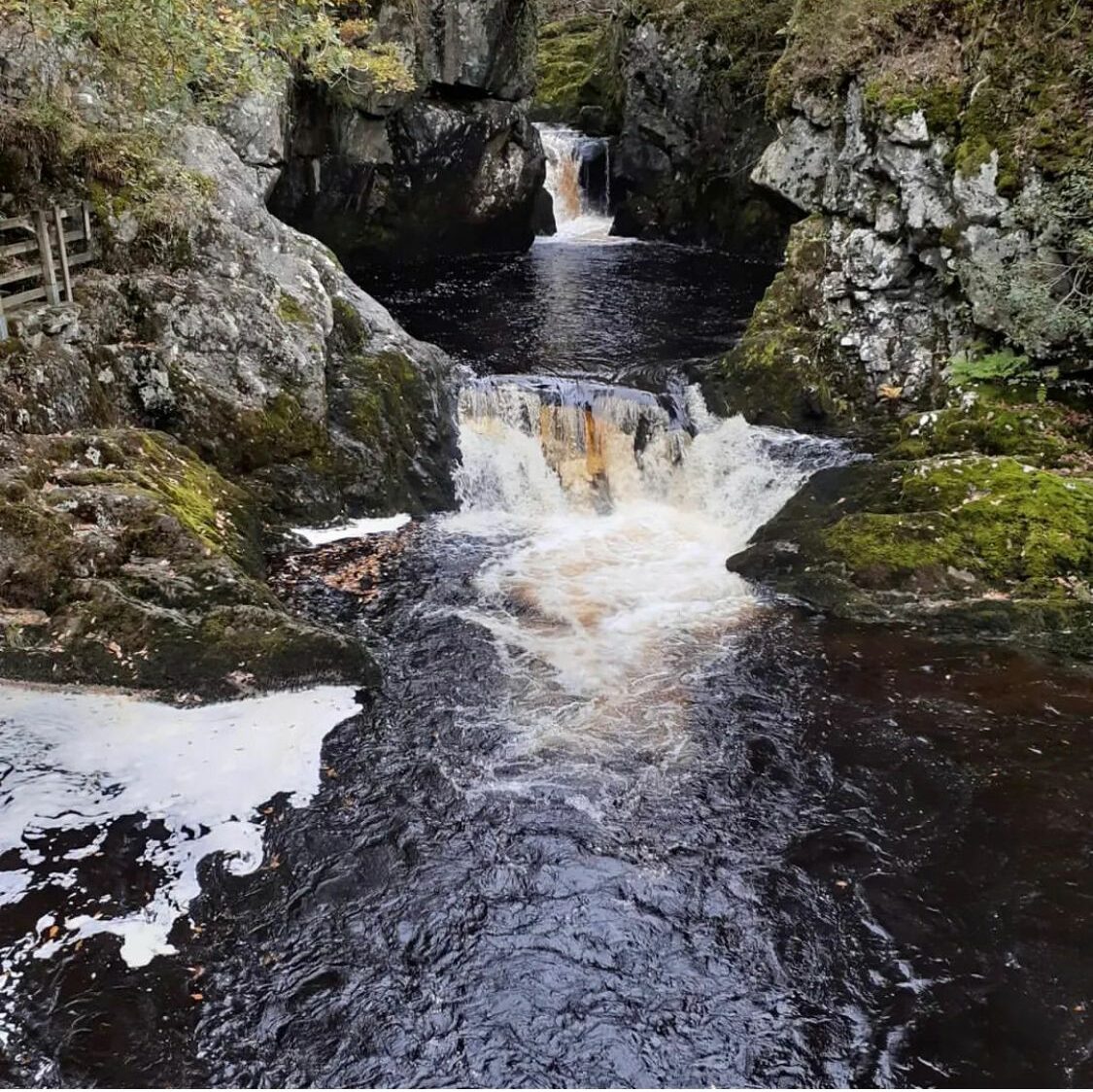 Bows and arrows at the ready!
As we settled into Winter, we were still pumped to keep those competitive spirits up so we organised an Alps Archery Challenge. With the Winter blues creeping up on us, we wanted to shake things up a little and get a little competitive. The Alps Archery Challenge involved combat archery. It was action packed, with plenty of fast games with participants facing off against each other in the Archery Battlezone. The event was great fun, and we were able to raise £3,570 to help HHUGS families survive Winter. It was an opportunity to enjoy ourselves and raise funds at the same time!
"It was very fun and enjoyable and we had the opportunity to socialise with the other sisters."
When something ends, something can begin
At HHUGS, 2021 has been a collection of adventures, celebrations and delivering impact. It's been about you, about her, about them, about us. It's a celebration of when, together, as a community, we decided to bravely strive on, though we were uncertain and cautious. It's been about the kindness you share, and the kindness you receive from strangers. It's been about hope, for the now and the future.
As the year draws to a close, we would like to celebrate those moments with you, acknowledge those who stepped in, stepped out, lent a hand or an ear; to those who dug deep, both in their pockets and hearts; to those who shared, who raised awareness, who stopped to read, and to inform; to those who prayed; those who joined us virtually and in person; to everyone who has been a part of the family, all striving to change lives and have an impact, even when their own has been rocky.
2021 has proven to us that, although, at the very start, we were hesitant, we persevered and what unraveled was beyond our expectations. It has taught us that, whilst there may be times where we dip, or hit a low, we sail through a high, and revel in an achievement. It is all part and parcel of living, of experiencing and growing.
This year has taught us that, although in moments of doubt, to stop and ponder on the great, on what has been and what could be, and to ultimately only to depend on Him. We falter, and we are created to do so, but if we take the strength we have to day to day, then we can have an impact.
In 2021 lies the proof; with its a record-breaking Ramadhan, memorable Eid parties, the young leading the way, the Qurbani which raised the bar, children standing tall in September, sisters hiking through rough terrain and poor weather to raise funds, and supporters like you who continue to remain there for our families.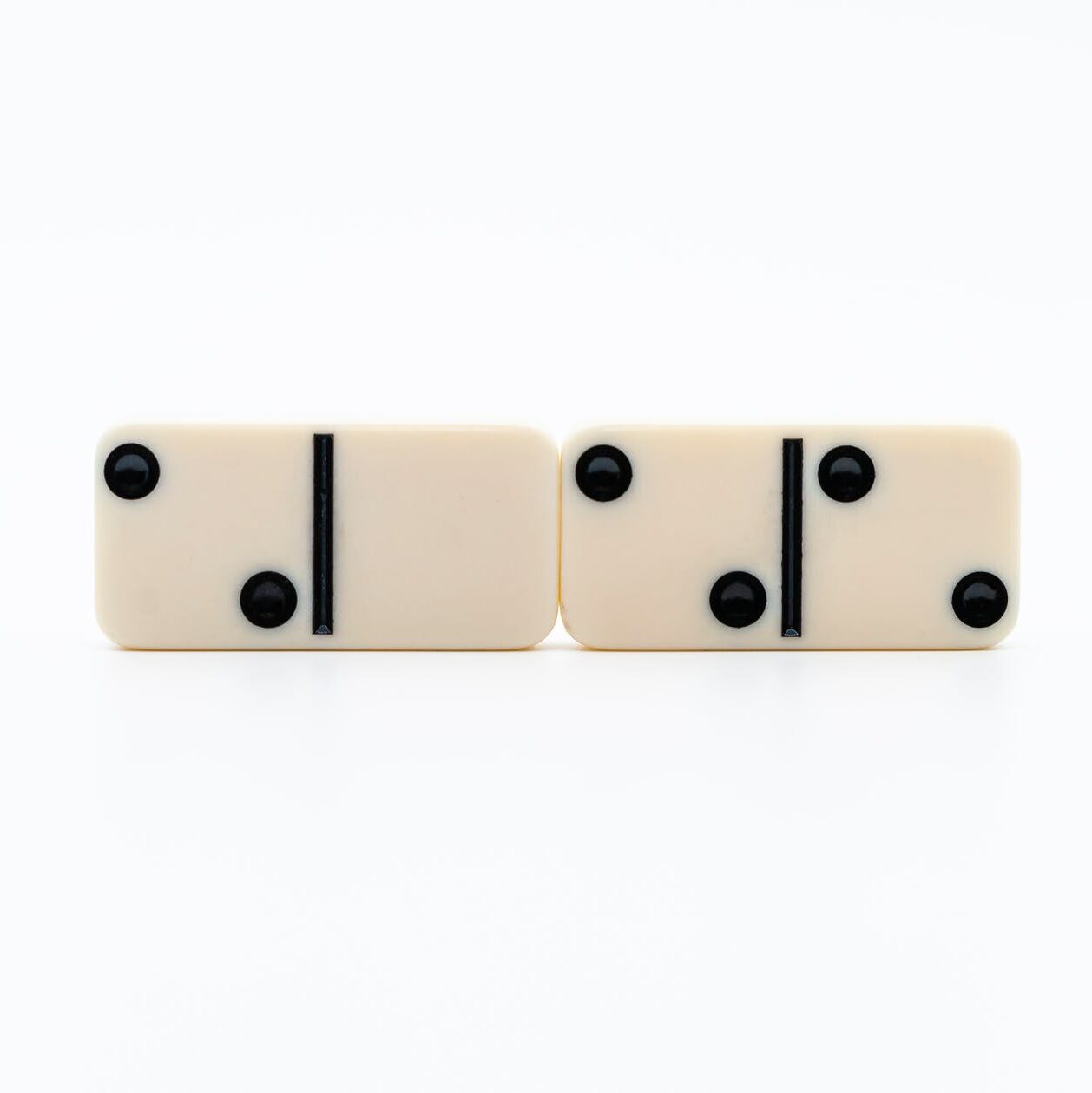 Watch this space to see what we have planned for next year; we hope you can join us the journey ahead.
We pray Allah (swt) grants you the patience, gratitude and wisdom from the lessons we have learnt in the year that has passed, and grants you goodness, ease and wellbeing for the year ahead.