Central London isn't the first place you think of when trying to discover untold Muslim history. However, there are connections to our heritage in the heart of Central London. Streets we frequent, and landmarks we stroll past, hold stories, and connections to the Islamic world which we are unaware of. This Winter, we wanted to discover those untold stories, guided by Muslim History Tours, and we invited you along for discovery.
"I feel that the knowledge of Islamic history in central London is unknown to many people. It should be made open to public in an obvious way so that the people can understand the trials and tribulations that people had gone through to get us to where we are today."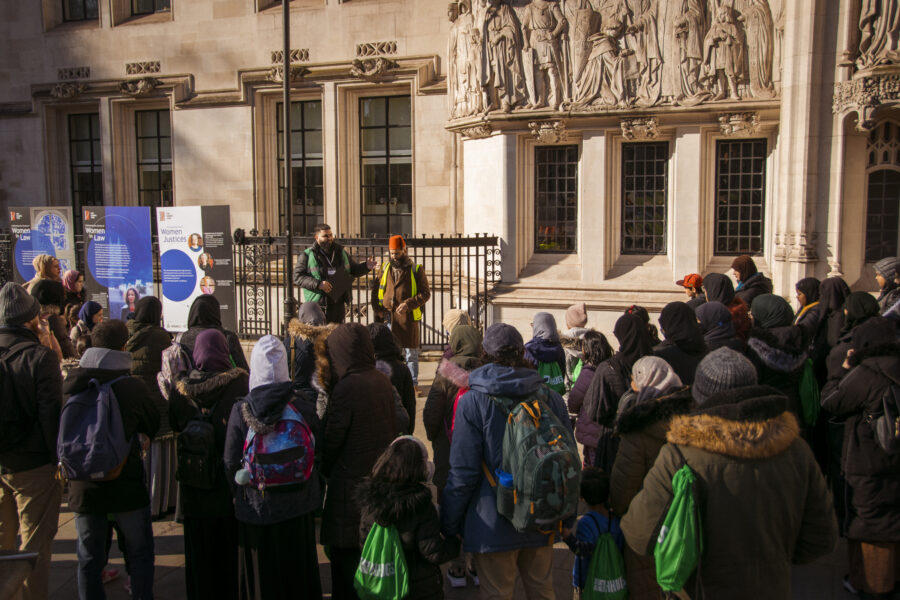 There was a high demand for our first London Winter Walk since lockdown, and so we added a second date so more of you could join us. £14,353 was raised as supporters sponsored the 69 individuals walking in the shoes of our beneficiaries, on the first walk, and 41 individuals for the second walk.
It was a great day out for all the family; an opportunity to spend quality time together with your loved ones, whilst learning information that can benefit you and fundraising to benefit others.
"It was an inspiring experience, and we felt a sense of achievement because it was very informative, and we found out interesting and amazing facts about Muslim history in Central London. We would love to take part in these kinds of events in the future too and would highly recommend to others."
We were joined by Umm Abeer, who runs a youth group with a friend. She attended with 30 members of her youth group to help educate them, and give them a day out to remember.
"I have great interest in educating our youth about our beautiful Deen so that we have a ummah of confident, proud, and righteous leaders Bi Idhnillah. This was my first-time taking part in the winter walk, along with the girls and mums from our youth groups. I heard about this event from a friend who had attended one of the charity hikes with HHUGS, before. We agreed that this was a great opportunity for our girls to learn about Islamic history. When I discussed it with other leaders and parents, they all showed great interest and wanted to participate, so we all booked as a group for the walk. We had a collective target and Alhamdullilah we got very close to our target."
The girls were excited to learn more about Islamic History within central London, and enjoy a day out whilst helping families through Winter.
"The walk was an amazing experience, learning about the schools was very interesting, they had to learn Arabic to learn Science in olden days. It was just soo cool."
"The walk was great, it taught us the history and things we never knew before."
For some of our participants, the unique nature of the walk is what peaked their interest. Some hadn't heard of HHUGS before, and the walk was an invitation into fundraising and learning more about the unique nature of our work.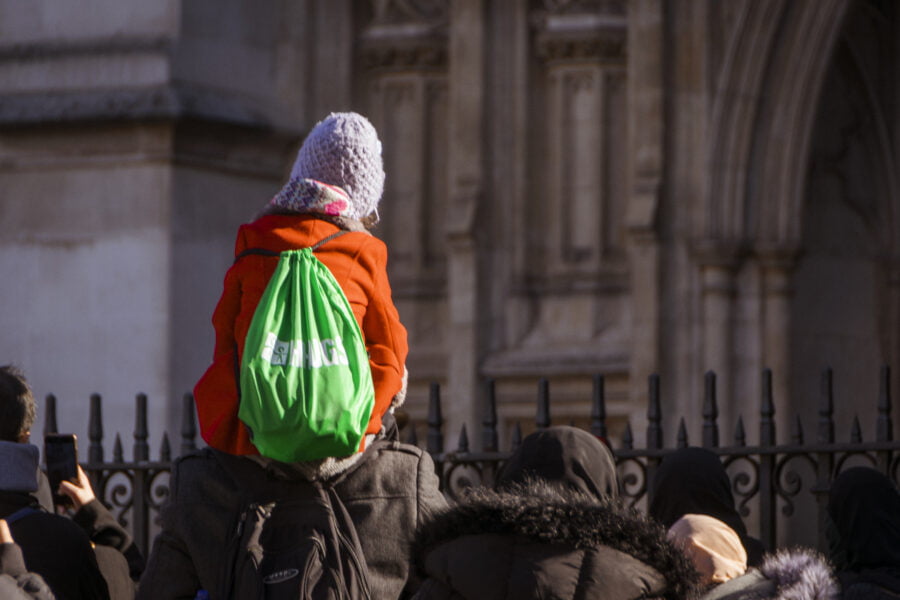 "My husband came across the HUGS challenge in one of his Whatsapp groups. This was the first time I came across HHUGS. This was our first challenge with HHUGS. The Muslim History element made it very appealing as not only did we raise money for charity but we also got some benefit from the day."
As a family, it was their first fundraising venture together, and they could raise £640! They sent videos to their families and friends to help encourage them to donate.
"We didn't prepare for the walk! The fundraising went very well; we started with £150 target and raised over £640 alhamdulillah. I think because we had very young kids, (our) family felt very generous and wanted to encourage them, plus it was our first time as a family! My kids recorded a short video explaining the event, the charity and what they will do then asked people to donate – this helped pull on people's heart strings!."
We were joined on our five mile walk by our youth – from babies to toddlers to teens. As one family described the experience for their children:
"Kids were so happy to reach and exceed the target. They felt so proud. The kids were excited but I was nervous as my little one (2 years) was ill so wasn't sure how he would cope the whole day. The walk went well; the youngest was a little cranky and wanted to get out of the pushchair which was expected but the others were fine. We kept the kids motivated with snacks! Kids were exhausted by the end but so happy to have done it.

"We counted our steps along the way. As my 5 year old's steps were probably half the size of ours, he probably did double that, and did 30,000 steps! I'm sure you can imagine he was even more cuffed with that!"

The London Winter Walk was a great success. All attendees were able to enjoy a great, informative, day out with their loved ones, learning more about our ancestors, in the heart of London, whilst helping HHUGS families get through Winter.
With each step that was taken, single mothers, and fatherless children were one step closer to a Winter living without fear of eviction, food insecurity, with adequate clothing and sufficient heating. Without the efforts of our fundraisers and the generosity of our supporters we would be unable to continue the unique work of HHUGS.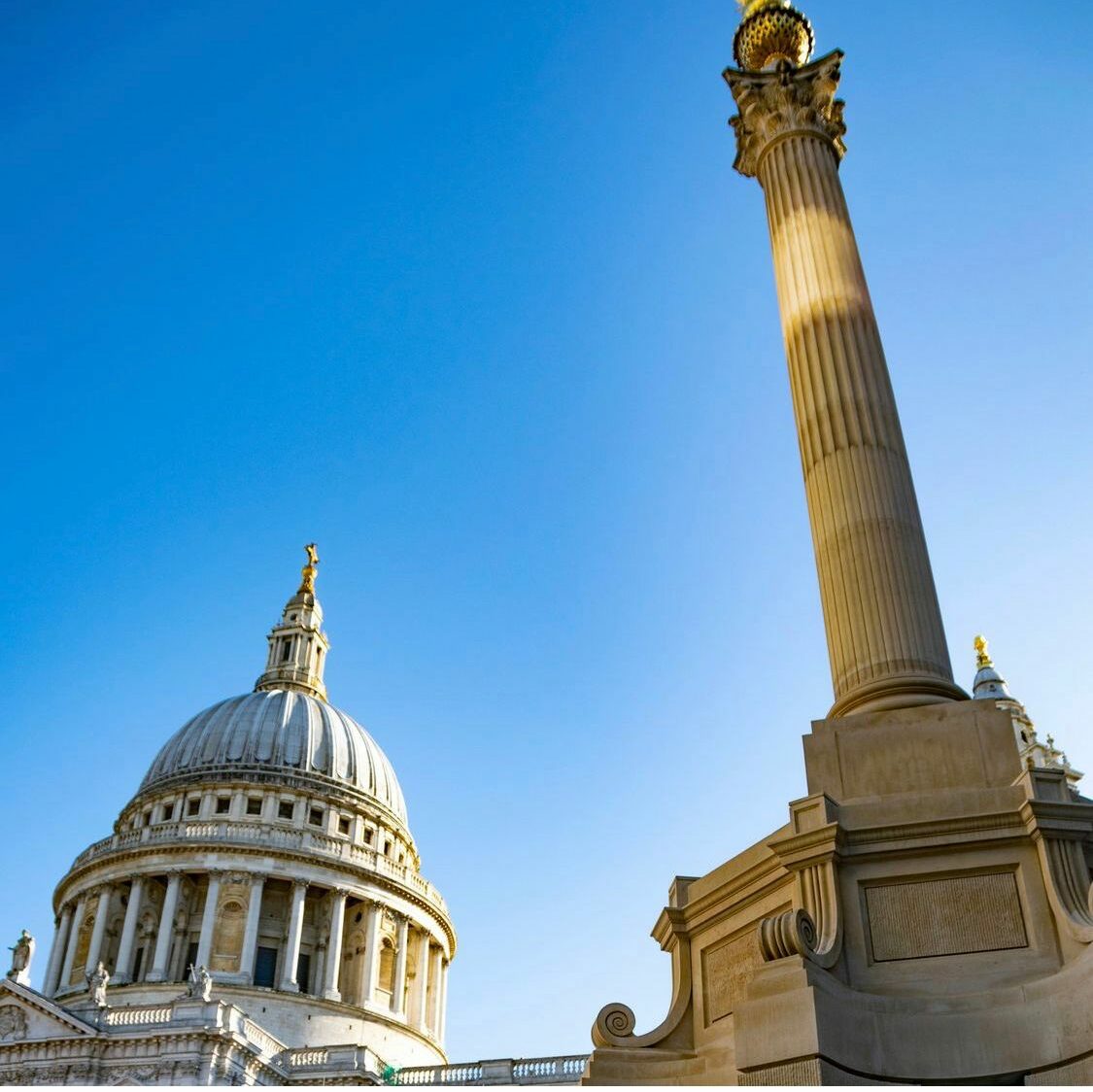 Although the Winter chill has departed, there are still ways in which you can continue to help these families for the year ahead. As the days get longer, and the air warmer, we can feel the blessings of Ramadhan arriving. Grab the opportunity to make the most of it, and change lives of vulnerable families right here in the UK by signing up to our Race to Jannah Campaign.
Choose to either raise £1,000 or £100 each – or another target of your choosing. It's as simple as that! You may find it difficult to do a walk, or an activity during Ramadhan, that's why we've made it easier for you. No hard slog, no need to work up a sweat, no need to relax your social distancing, there really isn't a reason to miss out!
"Whoever draws near to Allah during this month by doing some good deeds is like one who does an obligatory action at any other time, and the one who does an obligatory action during this month is like one who does seventy obligatory actions at any other times." (Ibn Khuzaymah)
With 70 good deeds going for the price of 1, there's no way you're getting left behind, right? Well, you better make sure of it. In this month, if you snooze, you lose!
It's another great opportunity to get children involved, as Child Champions too! We believe children can change the world and we definitely believe in YOU to give another child something to truly smile about!
Your child can raise money by setting yourself a physical or personal challenge. You can take a walk in a scenic park, or memorise a new Surah, learn the 99 Names of Allah or perfect your daily du'as. You can get active by doing a sponsored run, sports match or craft project. The only limit is your imagination!
Before the blessed month of Ramadhan begins, sign up to our Race 2 Jannah challenge, and make the most of the blessings that are bestowed in the days ahead.