An Entertaining East London Eid party!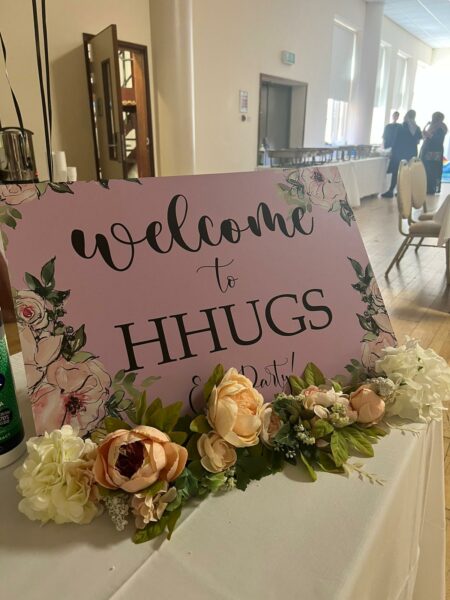 He roared, showing off the lion painted on his face. She settled into the chair, trying not to smudge her freshly painted henna. Others slipped off their shoes and rushed onto the bouncy castle, pocketing mouthfuls of air to keep up the momentum. Mothers watched their children play, and in that moment, with smiles plastered on their faces, they looked as though they hadn't a care in the world.  
Last weekend, HHUGS threw an Eid party for HHUGS families in London and surrounding areas. It was an opportunity for families to come together, to celebrate, unwind and enjoy themselves in a safe space.
"It gave me the inspiration and a happy feeling to meet others, and to talk to them."
It's a beautiful feeling being embraced by a sister who understands your plight, without even exchanging words. A simple nod from across the room settles the nerves in your stomach. It had been a while since many of these families had socialised, or even been invited to a party. A place where they could simply be themselves, without the fear of judgement or shame.
"It was the first time I've been able to socialise comfortably in many years."
Our Female Fundraising and Volunteer Coordinator talks about her first experience witnessing the beauty of sisters coming together and socialising.
"Every table was engaged in its own conversation and laughter. In essence, it was being able to witness such a beautiful display of sisterhood."
The Eid party was meticulously planned and prepared. Each aspect of the party from the décor, to the food was carefully chosen, prepped and delivered to make it a memorable occasion. The HHUGS team wanted to make sure that the attendees of the party left feeling special and cherished – a feeling which isn't the norm for HHUGS families struggling with the absence of a loved one, further isolated during occasions such as Ramadhan and Eid.
"It's so lovely having these events because none of my family are Muslim, so having Eid just with the children are not very fun for them. So having so many things to do, and eat, and meeting friends is amazing and so valuable to me. Priceless."
It can be difficult to find likeminded people to socialise with as an adult, especially when you have a family. As to feeling comfortable around people, you need to feel as though it is also a safe and nourishing environment for your children. HHUGS' families find it particularly difficult to socialise as many lose close friends, and find it almost impossible to make new ones. The situation they are in can alienate people, and trying to explain it can be nerve-wracking.
This further isolates HHUGS families as they are unable to find others who understand them. The beauty of the Eid party is such, that there are brothers and sisters, and children, who understand what you have been through, people whom you don't have to explain yourself to, and a place where you can be free to be yourself, be it even for a few hours.
"It was nice to be among others who have been through similar situations. Nice to see familiar faces. The kids were very happy with the entertainment, the sweets and gifts."
"It was a special evening and I met other sisters with similar circumstances."
HHUGS wanted it to be an experience for everyone, therefore both men and women were invited alongside their children.
"Unfortunately, we all rarely see each other, and this Eid party provides an opportunity to see other brothers."
Children were entertained with a dedicated sweet stall, a bouncy castle, inflatable football, an arts and crafts table, a henna artist and a candy floss machine! After lunch, there was also a designated story-teller. There was a buffet style lunch with an array of Lebanese dishes to enjoy, alongside desserts including Baklava. At the end of the party, gifts were distributed to children per their age group.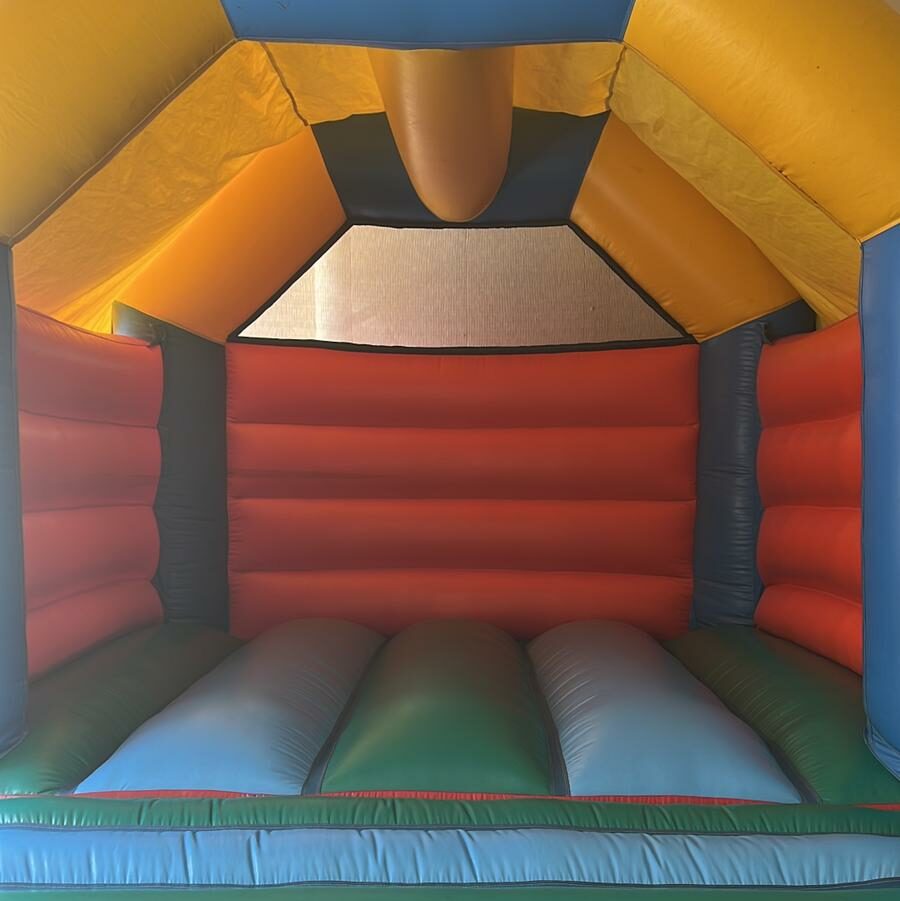 It was also a heartwarming experience for HHUGS staff to be part of such an occasion. An opportunity to see first-hand the impact of their work, and to interact with families who are supported by the work of the charity. It was the first Eid party for our Female Fundraising and Volunteer Coordinator, she shares her experience of why she believes the Eid party is important for the families.
"It offers these sisters, who are often so ostracised by their locality, a chance to meet women who are just like them. Being in their situation, it's so easy to believe that you're the only one who's experienced a midnight raid, you're the only one whose husband or son is being detained under suspicion of terrorism, you're the only one who's been on the brink of eviction. This party grants them a medium to meet sisters who have had identical experiences, and thus helps to ease that sense of isolation."
Our Male Fundraising and Volunteer Coordinator shares his experience of the Eid party, and the feeling of unity among the attendees.
"The Eid party went really well; I think this is the 3rd party I've been able to help out and partake in. There was a strong sense of brotherhood and sister hood amongst the families and amongst those volunteering as families were able remember the volunteers from previous Eid Parties.
There was a nice buzz and atmosphere amongst families. It was nice seeing familiar faces and them always being appreciative of the support HHUGS give."
Many of the families that attend the Eid parties carry their own burdens, each tested in their own way, and holding within them strength which cannot be measured. However, when they attend, they come, beaming and excited to be there. They are grateful, thankful and moved by the generosity of strangers who help make the Eid parties a possible. It serves as a slice of normality amidst the struggle they face daily.
"We always look forward to any HHUGS events, SubhanaAllah. It lifts our spirits up, the volunteers boost us, ma sha Allah."
"(It) served as a good distraction, from issues."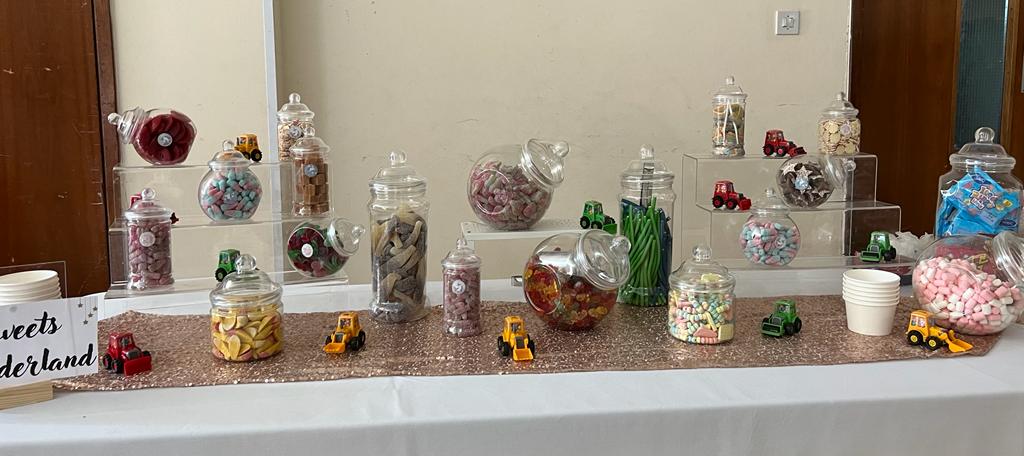 The London Eid party was a memorable one, children and their parents went home with filled stomachs and smiling faces. For weeks to come, they will reminisce on moments, within the party where they felt joy, and where they were reminded that they did matter.
We are throwing an Eid party for HHUGS families in other parts of the UK next weekend. We would like to make it as exciting and successful as our London party but we can't do so, without your help.
Will you help us throw an Eid party to remember for other HHUGS families so that they too can feel special? By generously donating, you will be remembered by parents and their children who have no one else looking out for them.