The first day back to school is a day like no other. Parents rush to get their children out of bed, breaking the routine of the sleepy lie-in. Small feet fill squeaky new shoes, and freshly ironed uniforms hang waiting to be worn. The school lunches are packed; pencils are sharpened and laces are tied; and off they go to start their new term.
Although the first day back to school is frantic, the lead up is often more worrisome. The thought of having to buy new school uniforms, especially if you are buying multiple can daunting. As parents, you want to be able to send your children off to school feeling ready for their new term, being unable to provide that for them can be disheartening. However, school uniforms don't need to cost a fortune.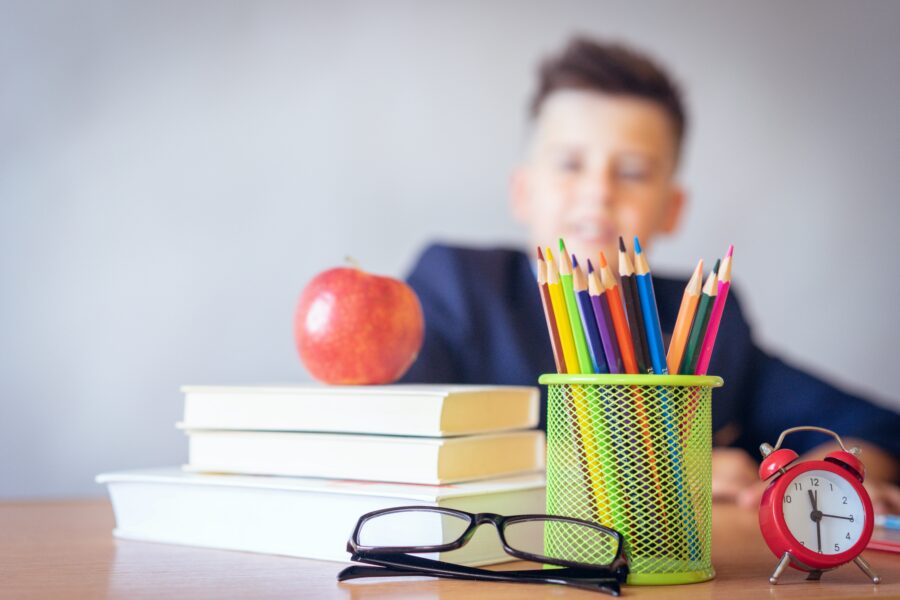 To make things easier for you as the holidays draw to a close, follow our 6 handy tips to on how to save money when kitting the kids out for school.
Shop Savy
Prior to purchasing school uniform check with your child's school, whether the school logo needs to be on every item of clothing. Some schools are flexible with these rules and only require logos on specific items of clothing. Even if you do need items with a logo, some schools sell the fabric school badges separately. These can then be ironed onto more generic lower priced items and is a great way to save money.
When searching for places to purchase school uniform, first check with your local supermarket, as many do special offers. Buy multipacks of t-shirts, shirts, jumpers and trousers so that you have enough for the entire week, saving you the hassle of having to do laundry mid-week.
Tu at Sainsbury's has all items sectioned out – so whether you're looking for PE kits or school shoes, you've got everything you need.
George at Asda has a great change of ages, sizes and colours. They also have a 100-day satisfaction guarantee. Giving you plenty of time to change your mind, to refund or exchange your items.
Aldi also have top quality school uniforms, ranging from odour repellant to easy wash and non-iron; packed with features, designed to cope with whatever schools throw at them.

Money Saving Expert have cheap uniform deals on their site that's regularly updated.
Also keep an eye out for sales. You can often get 20% or 25% off school uniform when supermarkets do their blanket clothing discounts a few times a year.
We recommend parents buy uniform a size larger than needed, so your children get extra wear out of it.  Buying a size bigger than they need right now means that you can accommodate any growth spurts that occur between now and next September. This can also help you stay ahead of your budget and keep the costs more manageable.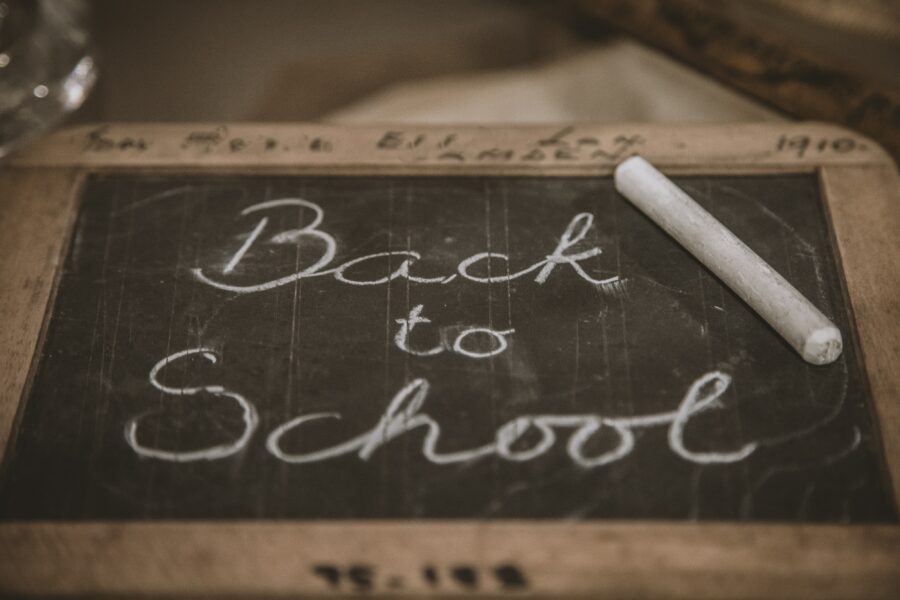 2. Buy pre-loved
Children grow in the blink of an eye, and outgrow their uniforms from one term to the next; meaning perfectly good uniforms go to waste. This is happening to children all over the country, so that's why many good quality, barely worn school uniforms are being donated to charity shops and pre-loved uniform schemes.
Check your local charity shop to see if there are school uniforms that could be suitable for your children. You may feel uncomfortable with sending your children to school with pre-loved uniform but 60% of parents said that they have. It's great for your wallet, and great for the environment too.
You can also check local Facebook groups and other online marketplaces. eBay and Facebook Marketplace can be a treasure trove. In particular, you may want to look out for bundles, like five high quality summer gingham dresses for less than £2.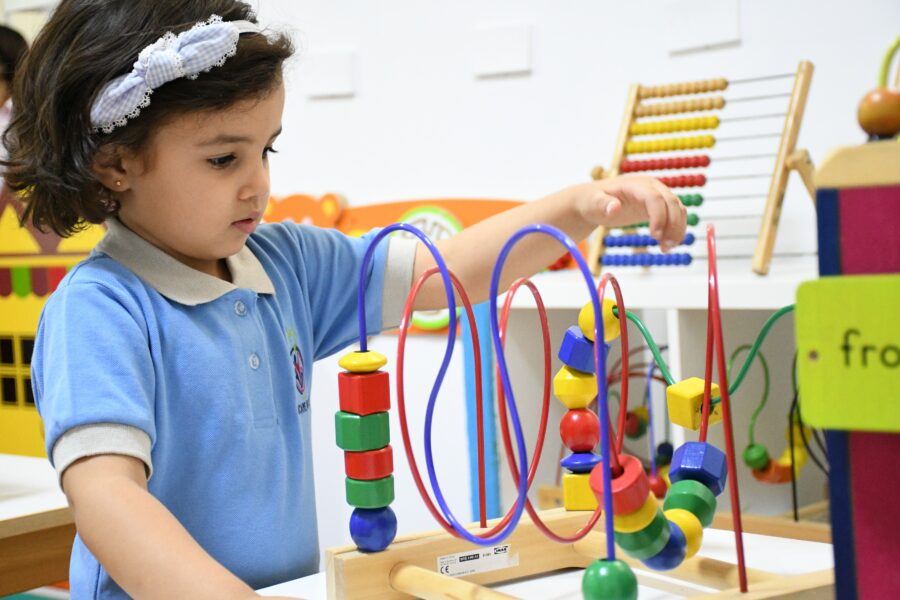 3. Get labelling
It's no surprise that in a school filled with children, uniforms can get mixed up. This is more so the case during warmer weather, as jumpers are taken off mid play, or during PE. Children can often pick up someone else's uniform, leaving parents desperately trying to identify whose it is.
Labelling uniforms will prevent you from wasting money trying to replace jumpers or t-shirts that are misplaced. Even if uniforms are in a mix up, they will be returned to you, by other parents or peers.
You can also now pick up iron-on labels to attach to your uniforms, which are resistant to the wash and wear of school uniforms.
4. Uniform swaps
Uniform swaps are a great idea to help save money, and to help reduce the waste of perfectly good uniforms. Some schools also have uniform sales and you can often pick up new, nearly new and high quality seconds at a fraction of the normal cost. If you are unaware of any in your local area, why not set one up? This will be great for your own family, but also for other parents who want to save on school uniforms. You can set it up on Facebook or ask your PTA to send out a newsletter.
Some areas already have set exchange websites to help parents donate old school clothes and find local collection points. There is one in Yorkshire which is currently doing that. Try finding one in your local area.
5. Contact your local council
If you are on low income and struggling with the cost of school uniform, you could be entitled to a grant up £200 a year towards the cost of your child's school uniform. You would need to be entitled to free school meals and receiving certain benefits. Check if your local council provides help using the Government's postcode checker tool. The amount does vary per council and it's estimated that only 27 of 149 councils offer any support at all. If your council does not offer help, ask your child's school directly. If you live in Northern Ireland, Scotland or Wales as here, grants are available in all areas for those on a low income. You may also qualify for money towards your PE kit. Check to see if you are eligible to apply.

If you're a member of UNISON and if you have a child in full time education, you may be eligible to receive a school uniform grant from their charity 'There for You'.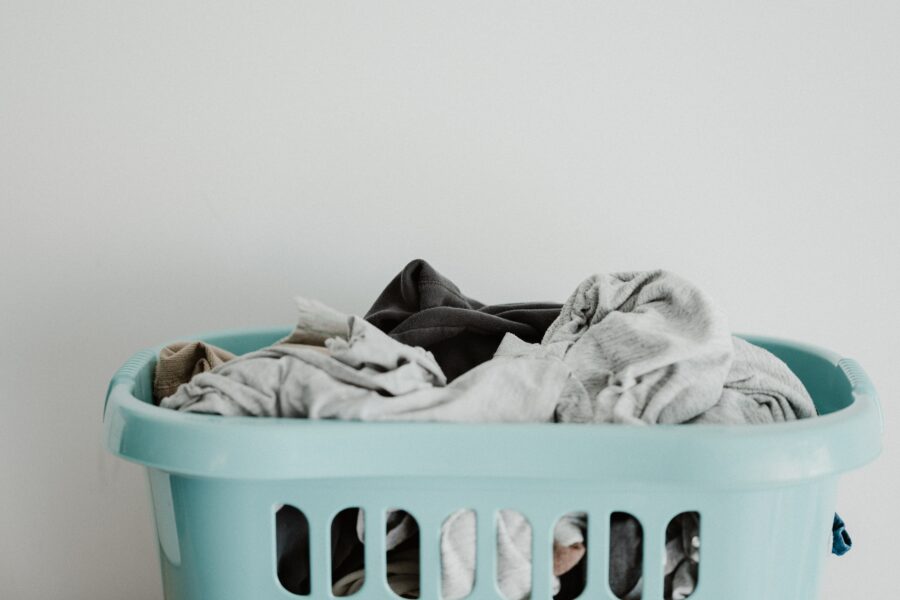 6. Wash smart
The life of a school uniform can depend on how it is washed. Before the first wear of the uniform remember to wash the garment inside out to reduce any excess fibres to prevent bobbling long term. This is especially useful for school jumpers. It is also important to wash colours separately to whites, and use good quality detergent. This will give you more use for school uniforms, allowing you to pass it down to other children in the family.
These are a just a few ways in which you can reduce the cost of your school uniform and get the most out of the uniform you do purchase.
HHUGS families struggle with the cost of uniforms due to financial hardship. Children are bullied for not having the correct uniform, further isolating them from their peers. This September, as you kit your children out for the new term, will you provide HHUGS children with a school uniform so that they too can look forward to their September start?