Organising events
If you love it when a plan comes together and seeing people enjoy themselves then organising a HHUGS fundraising and awareness event could be right up your street!
Fundraising for HHUGS is a great way to make a difference and we rely on volunteers to help us meet our growing fundraising targets. Every penny you raise will help us to support the vulnerable and defenceless families of Muslim prisoners living amongst us.
The success of fundraising requires planning, working hard and not giving up. There are many ways to raise funds for HHUGS, any event or idea can become a fundraising opportunity, and the more interesting your ideas, the more people will join in. Here are some to get you thinking:
–          Iftars
–          London Tube station collections
–          Bazaars
–          Family fun days
–          BBQs
Some of the places you could host an event at include a house gathering, hall or local mosque. We provide full branded materials and an information pack with added support and guidance from our staff for the event, so all you have to do is get in touch with HHUGS right now with your ideas.
Charity Challenges
Are you known for taking risks? Would you like to be braver? Maybe beat your personal best in the egg and spoon race? How about taking it to the next level and taking on a challenge to raise funds for HHUGS? There are lots of different ways you could do this from paintballing to kayaking, bungee jumping to bike trekking. These are great fun and bring people from all walks of life together.
We provide full support to volunteers willing to be a part of the core organising team or to manage the Charity Challenge themselves.  This includes support on marketing, materials, fundraising equipment and much more. Just get in touch!
Regular Support
This is one of the easiest ways of helping HHUGS with fundraising and small yet consistent is the key to success. Regular donations through monthly standing orders are the bed rock of every charity and this is an area HHUGS are actively looking to improve.
You can further help by promoting this campaign to your friends and family via social media, text message, distributing leaflets and good old conversation by getting your friends and family to sign a standing order today. You consistent contributions to HHUGS go towards helping our brothers and sisters who are experiencing difficulties none of us would want to face. Your contribution might just give hope and strength to a prisoner and his/her family to keep going.
Fundraising Toolkit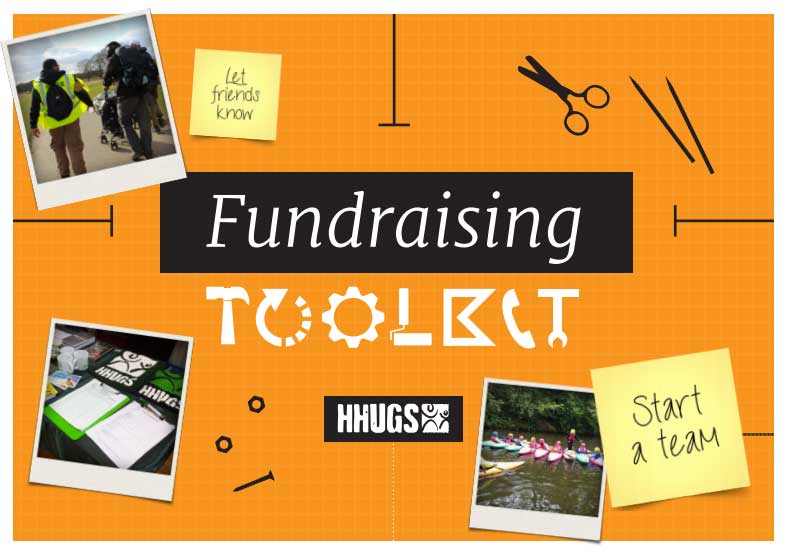 We here at HHUGS have put together a Fundraising Toolkit, which includes an A-Z of fundraising ideas, the 6 simple steps to fundraising success, how to stay safe and legal and more. The toolkit can be found by clicking here or by clicking the image above. To download it you can right click and save as.