"Through all this suffering, I didn't think anyone could help us, but they entered our lives in a time when I lost hope. I nearly lost my mind. Mentally my wife was suffering. The only charity organisation to stand with us is HHUGS. In all these years, they are still helping us."
Imprisoned at home
Due to my physical and mental health, I was the first prisoner to be granted bail. Although I was happy about coming out from the hell that was Belmarsh, to at least now finally be able to see my wife and daughter, I still had to live under very restrictive conditions.
I was under full house arrest for nearly one year. I had to stay at home 24 hours a day. I wasn't allowed a computer, a mobile phone. My wife's phone also had to be turned off. I was only allowed to speak to my wife and my daughter.  No Friday prayer. No visitors were allowed at the house – even my solicitor would have to be given clearance to see me.  I remember when our washing machine broke down and we had struggled for weeks to get the company authorised to enter the house to fix it. So we remained without a washing machine for many weeks.
Because my conditions, I had to call the tagging company every 3-4 hours to report that I at home. If I even stepped outside my house, it was regarded as a breach of my conditions, and I could have been returned to prison. It was another nightmare.
My solicitor even petitioned the Home Office to relax my conditions, on the basis of my physical and mental illness; to let me have just one hour in the communal garden by my house. But they rejected her request. I was not allowed to go to the garden.
This continued for an entire year until the House of Lords ruled the regime was unjust.
A new nightmare – fighting against deportation
After the long years of suffering, we enjoyed only a few weeks of freedom, before we were re-arrested again. The government now said we were a risk to national security and should be deported to our home countries.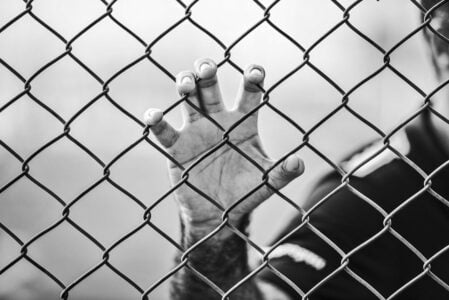 We had been labelled as terrorists, our lives had been destroyed, our family life destroyed, and now they wanted to send us back home to experience another torture. After the nightmare of Belmarsh, I still hadn't finished with the home arrest nightmare, before I was facing another nightmare. They put all of us inside the unit at HMP Long Lartin. I spent nearly one year there. It was the same story as it had been at Belmarsh – mental issues, physical issues, suffering to get medical treatment, the food, the prayer. Daily suffering. And again, the judge was obliged to give me bail because of the impact on my health.
When they told me they wanted to deport me to Algeria, it was another nightmare. I ran from Algeria to Britain to secure my life. If I went back, I would lose my family. In Algeria, I knew they would torture me physically and mentally, if not, kill me altogether. Many people were killed in the '90s, imprisoned in the Sahara for 20, 30 years.
There was a risk to my family in Algeria also. I remember my mother, even before I was detained, told me not to come back to Algeria, because the security services will harass them. They even took my father to the police station for interrogation for two hours, asking why I was in Britain, why would I not come to Algeria.
The government wanted to force me to return to Algeria, but I could not go back home.
After all these years of torture, I cannot ever forget the impact it has had on my family and I. We still feel the effects of it. And so, I felt little happiness being bailed, because I was always scared they would arrest us again. They had done it once, they could do it again and again. I felt happiness with fear, sadness mixed with fear.
Relief in days of despair
I hadn't heard of HHUGS until I was released on the tag. They were aware of our situation and approached my wife. I thought there wasn't an organisation out there that could help us, because everyone was frightened, but it turns out HHUGS could.
They were unable to meet my wife at my house due to my conditions so they met her outside. They told her that they could support us emotionally and financially. She was delighted.
Later, when my tag was removed, HHUGS could visit us in our home. They sat down with us, and listened to our story. They were very kind, very polite. They asked us what we needed support with – I needed all sorts of help, and so they began to assist our family.
Wallahi, I was so surprised. My morale kept increasing – I couldn't imagine. I was very happy, and relieved. Until now, people had been fleeing from us, they were scared, so it was a big relief, a big delight to finally have people helping us. I was shocked as I thought that I was the only one but they said they help many people in our situation.
My wife had completely lost all her friends by that stage, so they had some sisters visit and befriend her.
When I was in Long Lartin, it was difficult for my wife to visit me, as it was a three-hour journey one way, so she approached HHUGS. Alhamdulillah they arranged many visits for her.
They provided monthly vouchers, for myself, and my wife and children, so we could purchase food and clothing. They bought a fridge and washing machine, amongst other essentials, for me. I remember at that time we had a lot of bills which we could not afford to pay. I was unable to work, due to my physical and mental health, my wife was unable to as she was caring for me. I had the electricity bill, water bill, phone bill – they cleared these arrears and now help pay for my rent and utilities.
I cannot drive, my wife could not drive or have the means to pay for her license. May Allah reward them, HHUGS immediately paid for to learn to drive and get her license, so at least it can be easy for us, when going to hospital and other necessities.
When I wanted put my two children into madrassa in the mosque, straight away, they started to pay the fees for that. My son used to do karate and we were struggling with the fees. He wanted to continue with it, as it gave him something to enjoy. They paid for it monthly. It helped him find a distraction, so he could forget about the arrest and find some happiness and peace of mind.
On Eid, they would bring gifts, Qurbani meat and cakes. They would invite us to many gatherings, so we can enjoy the social life with others. Even this Eid – SubhanAllah the support still continues. I thought they will cut the support, but the support still continues, until now.
Through all this suffering, I didn't think anyone could help us, but they entered our lives in a time when I lost hope. I nearly lost my mind. Mentally my wife was suffering. The only charity organisation to stand with us is HHUGS. In all these years, they are still helping us.
Wallahi, I have no words to describe their moral, physical and financial support. Jazakum Allahu Khaira, HHUGS. May Allah reward you and grant you the patience and strength to carry on this work.  Don't stop, please, I beg you; don't stop this work. This works brings relief to me and to so many Muslim families. Please carry on, we are with you, with our du'a. I urge everyone to support HHUGS financially.
I pray for them daily, and I wish they will carry on this work forever. I tell them I cannot reward you. The only one who can reward them is Allah.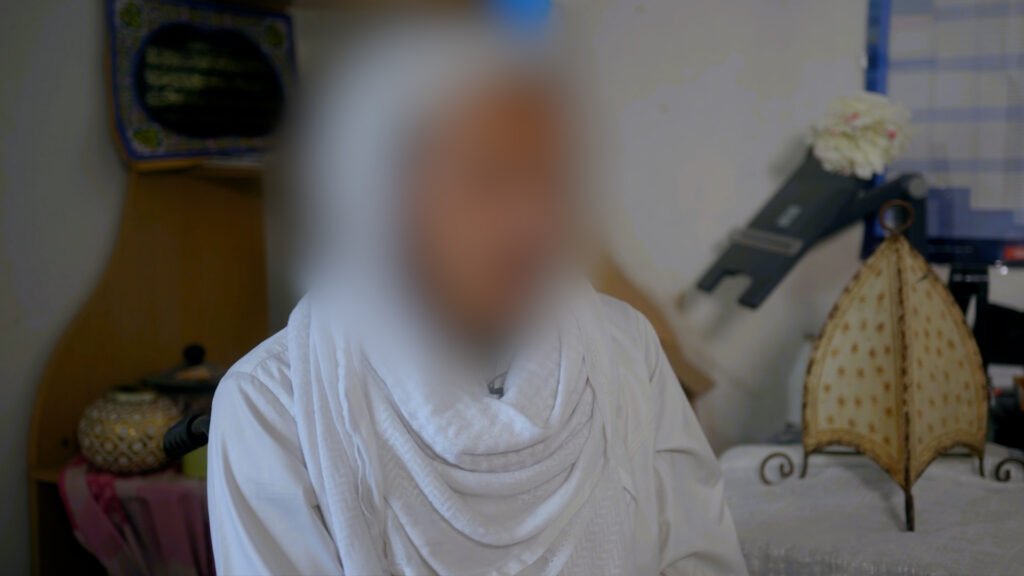 Ayub's Story
When wheelchair bound polio sufferer Ayub came to the UK from Algeria, he thought his years of struggle were behind him. But his hopes of security and dignity were shortlived. Quick Donate Single Donation Monthly regular Donation £ Zakat Interest Sadaqa Donate After a few happy years pursuing his education and building a family, he [...]