Give it up for HHUGS 2022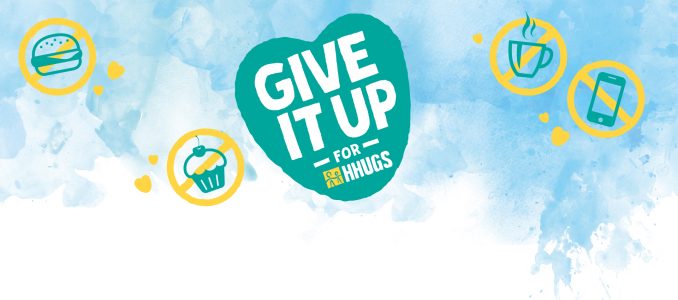 Could you sacrifice your guilty pleasures so that a family in need can have access to basic necessities? Sign up to the HHUGS challenge and follow the footsteps of Ibrahim by giving up something you love during the first 10 days of Dhul Hijjah. It could be caffeine, sugar, junk food or maybe even social media! Raise funds through sponsorship, as you tackle your nafs, and give relief to a HHUGS family this Eid ul Adha
Sacrifice what you love this Dhul Hijjah, for a great reward! Every Dhul Hijjah we commemorate the sacrifice made by the beloved of Allah, Ibrahim (as) – ready to give what he loved most for Him, the ultimate route to attain piety and His love. Knowing the importance of this concept, the Companions of the Prophet (saw) would actively look to give away that which they loved in charity.
'Abdullah ibn 'Umar used to give away sweets in charity saying, 'I am aware of Allah's saying; "You shall not attain piety until you spend out of that which is beloved to you" [3: 92] and Allah knows that I love sweets.' In this spirit, in the best days of the year – days greater in virtue than the days of Ramadhan –  we challenge you to sacrifice what you love and give it up for HHUGS! Whether you want to go veggie, sugar free or tech free for 10 days, you can raise just £10 a day to help hundreds of vulnerable women and children, living in our midst in the UK.
Sacrifice something you love to raise vital funds for a family in need.
During these blessed 10 days of Dhul Hijjah, HHUGS challenges you to sign up for our sponsored sacrifice.
In honour of Prophet Ibrahim (AS) and his willingness to make the ultimate sacrifice, give up something you love to raise £100 for the single mothers and children we support every single day.
Give charity in the 10 days that are more blessed than the last days of Ramadhan!
"There are no days in which righteous deeds are more beloved to Allah than these 10 days." – Prophet Muhammad (SAW) (Bukhari)
The challenge is easier than it sounds.
All you have do is ask 10 friends or family members to donate £10 each. You'll raise £100 before you know it!
 "Whoever guides someone to virtue will be rewarded equivalent to him who practices that good action." – Prophet Muhammad (SAW) (Bukhari)
If you're ready to raise vital funds for our single mothers and children:
Sign up
Your fundraising page will automatically be created. Amend your text and set your target.
Ask your loved ones to donate £10 each. (That's the price of two Starbucks!
Share stories and photos of your sacrifice on social media so we can cheer you on!
Are you ready to make a real difference?
If you're struggling to come up with ideas for your sacrifice, keep reading! We've come up with a few to help you.