Skydive For HHUGS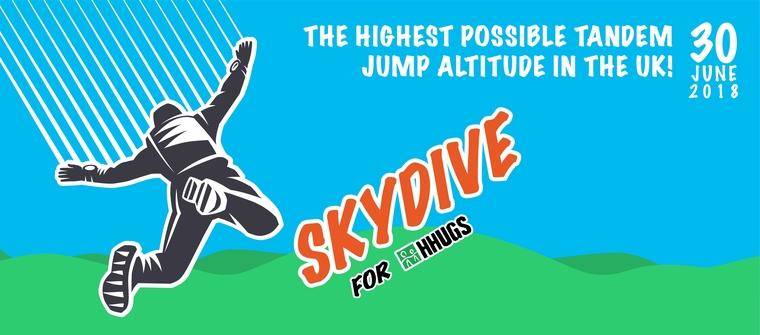 Face your fears and dive from heights of up to 15,000 feet to help HHUGS' families to fly!
£850 Sponsorship 
*Inclusive of: Transport and Instructor
Brothers Only
For adrenaline junkies, it doesn't get better than this. HHUGS presents its most daring challenge yet as we ask you to take on the highest possible tandem jump altitude in the UK!
With almost a full minute of freefall time, you have plenty of time to truly absorb and appreciate your breathtaking experience.
As you fall through the air, feeling the exhilarating rush of reaching speeds of 125 mph, you will be doing it safe in the knowledge that your efforts will be providing support to some of the most vulnerable families in the UK.
Training provided on the day.
Tandem Skydive jump is a type of skydiving where a student skydiver is connected to a harness attached to a tandem instructor. The instructor guides the student through the whole jump from exit through freefall, piloting the canopy, and landing.