Alp Archery Challenge 2021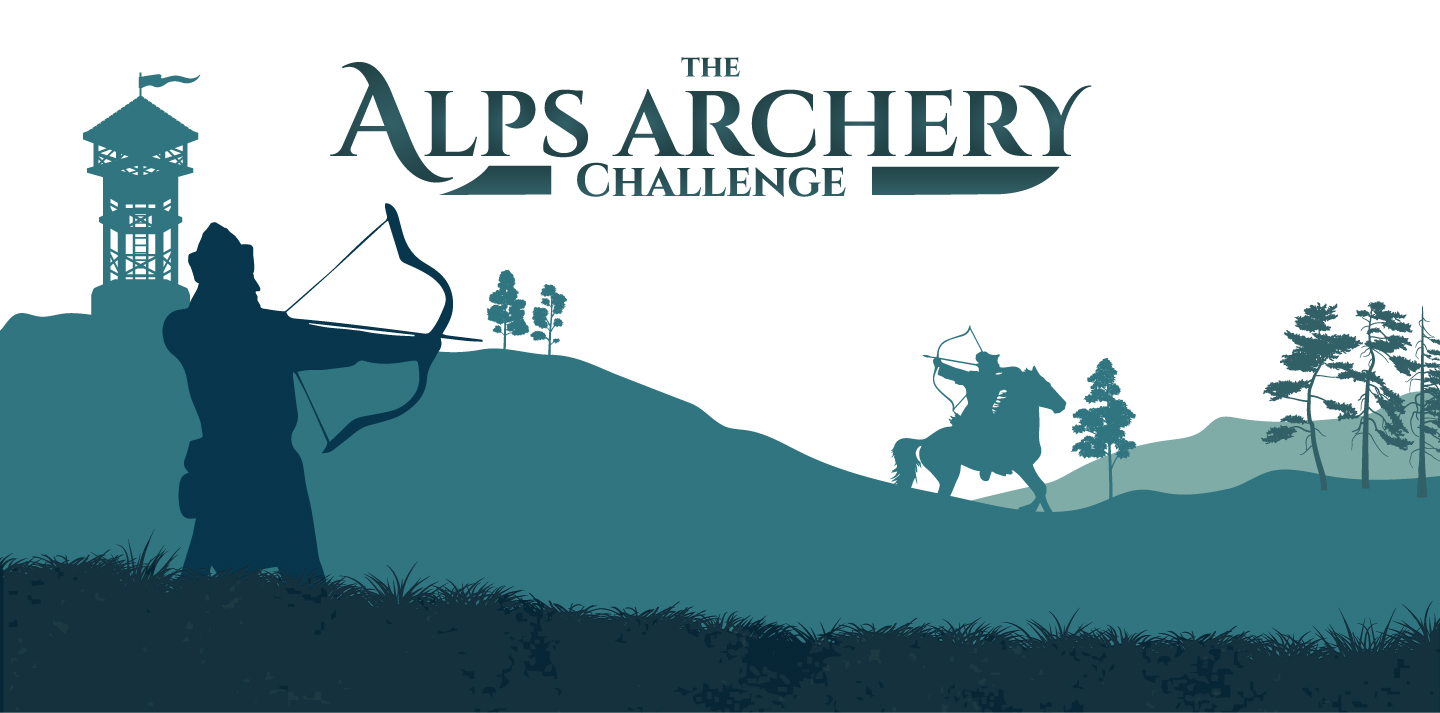 Fancy yourself as the next Boran Alp or Bala Hatun? Then, this challenge is for you!
Calling all beys and hatuns this November to take part in our Combat Archery Challenge! Get your bows and arrow ready! Whether you're a complete beginner or you're a pro, this challenge is for you! We're transporting you back in time once again to the Kayi tribe, this time with our Kurulus Osman-themed challenge to practice the sunnah sport of archery, while also raising much needed funds for vulnerable families in the UK. Ey Vallah!
Get ready for the arrows to start flying! Join HHUGS on Saturday 20th November for an action-packed event with plenty of fast paced games. Bring out of your competitive side by facing off against each other in the Archery Battlezone, using your skill and agility to make sure you're the last one standing!
We'd like you to focus on your aim, so we've taken care of the tricky stuff. If you'd like us to mark you in, then all you need to do is register, and start fundraising. Each participant must raise a minimum of £150 to take part. A number of fundraising initiatives and support tools will be available for all participants to make the minimum target easily achievable!
Hit a perfect bull's-eye this Winter by uplifting the hearts of HHUGS families, whilst immersing yourself in the world of combat archery.
The Prophet (saw) said "Learn the throwing of arrows, and do not be averse to it, for the area between the two targets holds a garden of the gardens of Paradise." (Ibn Abi Dunya)
FAQs
Who was Osman?

Osman, also known as Osman Gazi, was ruler of a Turkmen principality in northwestern Anatolia, and is regarded as the founder of the Ottomon Turkish state. Osman was descended from the Kayi tribe of the Oguz Turkmen. His father Ertugrul Ghazi laid the foundations for the Ottoman Empire in 13th Century Anatolia. His story is eulogized in the epic Turkish historical TV series Dirilis Ertugrul and its sequel Kurulus Osman, now in its third season, which has captured the hearts of multilingual audiences across the world.
When and where is this event taking place?
The event is taking place on the 20th of November 2021 from 11am to 1pm in Docklands, London. Powerleague Docklands, City Harbour NCP, Selsdon Way, London E14 9GL.

How can I get there?
You can get the DLR to Crossharbour, the venue is just a 3 minute walk from there. If you need any help getting there, drop us a message via Whatsapp or Instagram!
Who can participate?
It is open to both women and men.
Are there any age restrictions?
Children aged 11 and above. Any child under 16 should be supervised and will require parental permission.
Is it a segregated event?
Both men and women will participate in the event separately.
What happens if it rains?
Rain doesn't stop play; we advise you dress appropriately for poor weather.
What shall I wear?
Anything you find comfortable and warm, with stable footwear.
Will I be briefed on the day?
A typical event will start with a safety briefing and introduction from your Event Coordinator explaining the games to be played and safety rules.
How much do I have to raise?
You will have to raise a minimum amount of £150 in order to participate.
Is there a registration fee?
Yes, there is a registration fee of £25 which covers the cost of the activity.
I have never fundraised before, how do I start?
There are many ways to fundraise and when you sign up, we will give you great ideas and we are always at hand to give you further support.
Easy. Your fundraising page will be set up automatically when you register and will be added to our very own leaderboard system, the first gaming leaderboard to be created by any charity! To make it that much easier, we can even do that for you!
Once you've set your target, share the page with your friends, family and colleagues. It'll have all the details of the challenge you're taking on – and allows people to sponsor you and donate straight to HHUGS, quickly and easily online.
£150 may seem daunting at first, but it's really as simple as getting 15 friends to donate £10.
If that's a breeze, you can set your heights on a higher target – £500 or £1000 – easily achieved with just 20 friends donating £50.
Many novice fundraisers have doubted they could raise £150 but with sincere intentions, du'a and the help of Allah they went to raise £1000 in the space of a few days. Some went on to smash the target by raising £5000 or £10000!! So never underestimate what you can achieve!
We're on hand to support and encourage you at every stage, and if you're not a confident wordsmith, we can even provide template messages for you to share if you're short of ideas. Remember to use all means at your disposal to share your page – WhatsApp, Instagram, Snapchat, Facebook, Twitter, Telegram and SMS. Some even made videos to encourage people, and got their parents and children to compete with them in the process! Whether you're a novice or an experienced fundraiser, this method is tried and tested.
Here are a few tips:
Fundraising pages are just like paper sponsorship forms, except they're online, so you don't have to worry about dealing with cash, cheques and chasing sponsors after the event is finished. You could even create your own fundraising team to help you spread the word!
Level up your profile – Add an image, complete your story and set your event date.
Kick-start your fundraising by donating to your own page. It's a great way to begin your fundraising!
Set a target: Aim high and keep your friends and family updated on how close you are to reach your goal!
Spread the word. Once your page has been created you can share it with your contacts on Facebook, Twitter, Instagram and Snapchat. You can also share it via a SMS message, e-mailing your contacts, or sending a WhatsApp and Telegram broadcast to your friends and family. Don't forget to share it on any groups that you're on.
You can also share it on your story on WhatsApp, Facebook and Instagram.
Change your profile picture on all your social media platforms to our very own fundraiser avatar. You can even add it to your email signature! And of course don't forget the old fashioned way of speaking to friends and family on the phone too!
Let everyone know when the countdown to your challenge has begun by using our social media badges and sharing your page on your social media channels.
Use social media to promote your walk through status updates, posting photos as your train, or undertake your walk, making videos, sending messages. Encourage others to join you if it's safe to do so and you're in a group of six!
Think of fun ways to help donations roll in and the hours will fly by.
Ask for help! Don't be afraid to ask for tips from other fundraisers on our WhatsApp groups or asking staff for ways to energise donors if you find you're getting stuck.
Here are some other ways to help:
Get your fundraising matched by a colleague, workplace or friend·
Contact your local press and radio stations with your fundraising·
Contact local businesses for their support by asking them to sponsor you·
We can send you a Charity Collection Penny Box which you can place at home or work if you're back in the office, and even at the till of your local take away (with permission!). Order yours now at hhugs.org.uk/pennybox
Even if a lot of events have ceased, you can still contact your ISOC, School, Scouts groups and others to get involved to support your fundraising.
Remember, HHUGS are here to help so you can kick start your fundraising!
Remember, HHUGS are here to help so you can kick start your fundraising!
How do I send you the money from my fundraising page?
You don't have to do anything. We receive it automatically whether you use our leaderboard, GiveBrite, JustGiving or MuslimGiving. Thank you!
Can I fundraise offline?
Of course you can. If people have given you your sponsor money in cash, or made a bank transfer to you, and you want us to add this to your page, simply pay it in yourself. Alternatively, you can simply click "Add cash donation" and we'll be in touch to verify your offline donation before it is added to your page. You can send a cheque (with the reference Archery + Your name) with your completed sponsorship form to:
HHUGS
4th floor
43 Berkeley Square,
London,
W1J 5FJ
What's in it for me?
Combat archery is an activity you don't want to miss out; an action-packed event promising to raise your adrenaline and your competitive spirit. Practice the Sunnah sport of archery, whilst transporting for yourself back in time to the Kayi tribe, all whilst raising much needed funds for HHUGS families.
If that wasn't enough of a reason, every day, charity is due on each of our joints. Charity is not a burden or obligation on us, it is a privilege and a responsibility. When we have been blessed by Allah, the best way to show gratitude to Him is by using those same blessings to help others.
Charity invites untold blessings into your own life and protects you from so many hardships you weren't even aware you were saved from. Allah loves those who serves others so rowing to relieving the burdens of the brothers and sisters right on our doorstep.
You may not have huge sums of money to give, but this challenge provides a golden opportunity for any individual to make a difference – whether you're blessed with disposable income or otherwise.
What is also amazing about fundraising is that you'll be rewarded for whatever your friends donate, without decreasing in their reward in the least.
"Whoever guides someone to virtue will be rewarded equivalent to him who practices that good action." (Bukhari).
What if I don't reach my target?

We're confident that after Allah's help, with a bit of effort and with our support you can easily meet your target. And if you don't manage to, for whatever reason, you'll be rewarded for your efforts and intentions.
What is Gift Aid and does it really matter?
Make every £1 worth 25p more at no extra cost to you. It's just a little box to tick but Gift Aid makes a huge difference when it comes to how much money we can raise to support families in the need right here in the UK.
To be eligible to add Gift Aid to your donation, you must be a UK taxpayer and understand that if you pay less income tax and/or capital gains tax then the amount of Gift Aid claimed on all donations made in that tax year it's your responsibility to pay any difference. The government will give a further 25% of your donation to the charity, and it doesn't cost you or your sponsors a thing.
This option will be there on your fundraising page, but if you could mention it to your sponsors, you could help raise much more money to support families torn apart by national security measures. Find out more about Gift Aid here.
What happens to the money I raise?
The money you raise will help provide pastoral, practical and financial support to families who need it most – women, children and elderly parents of detainees, whose lives have been torn apart following the trauma of a raid.
At HHUGS we know raids can literally tear families apart. That's why we're here, helping families whose lives have been devastated by detention to find their feet amidst the chaos, at a time when the rest of the community have often abandoned them. Every penny raised by competitors like you will allow sisters like Nazia to keep a roof over her head and will mean her children don't go hungry.
"HHUGS came and picked me up at a time when I really thought I would end up sitting outside a branch of Tesco begging. Once I left the hostel, I feared I would wind up homeless and it was exactly then when HHUGS came and stood by me with the support I needed. Their support means I can keep a roof over my head, pay my council tax and cover my grocery expenses with monthly shopping vouchers. If you truly want to store great reward for your hereafter, come together to support HHUGS in every way you possibly can."
HHUGS is the only UK registered charity currently supporting over 225 families – that's more than 740 individuals – impacted by national security measures. Every penny raised in taking part in this challenge will allow us to support some of the most isolated families in the UK, vulnerable women, children and the elderly, who have been ostracised and stigmatised by society.
With every step you take, you will be uplifting our families. Your donations can uplift:
A father bereft and crippled with loneliness enabling him to see his son for £50
A child, embarrassed at the start of term, by gifting him school essentials £50
A sister traumatised in the wake of a raid for £200 therapy
A mother struggling to feed her family for £250
A family facing homelessness for £500 shelter
What should I do if I've forgotten my username and password?
Click here https://www.hhugs.org.uk/my-account/lost-password/ if you've forgotten your password on our sign up page. Follow the instructions on the email you receive to reset your password.
Still having trouble? Please contact us at [email protected] for help logging into your account.
What if I no longer want to take part?
Get in touch by emailing [email protected] or calling us on 0207 733 2104 if you can no longer take part. We regret that we will not be able to refund anyone who has already donated to support you and the registration fee is non-refundable.