Walking in their Shoes – Annual Winter Walk: Dove Stone Reservoir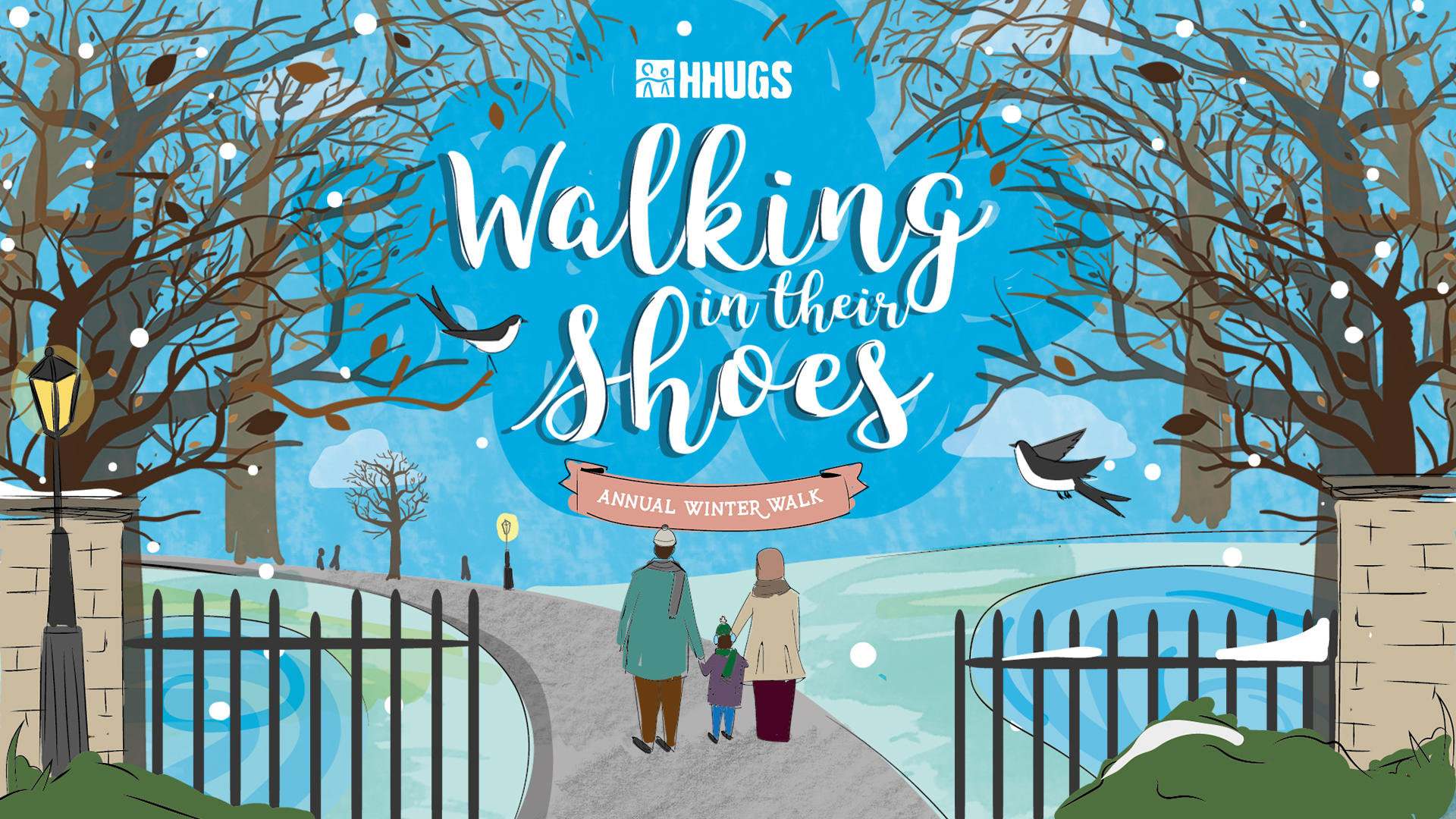 Embrace the cold – so they won't have to. Calling all brave souls and generous hearts! Wrap up warm, defy the wintry chills and don your best walking shoes to take on our annual challenge.
Registration deadline: Friday 4th March 2022 10pm
Sponsorship Target £150
Under 16s must be accompanied by an adult
Transport available from Bradford, and from Manchester and Blackburn, subject to demand.
Now in ninth year, the annual HHUGS Winter Walk is back, and once again, in person! 2022 sees us coming to the renowned beauty spot Dove Stone Reservoir, in the Peak District National Park.
As two unpredictable and tumultuous years draw to a close, vulnerable families have barely had time to recover from the impact of the pandemic, before the onset of Winter has brought new challenges.
With rising food costs, growing uncertainty and an unstable economy, we hope our 9th Annual Winter Walk will be our biggest, broadest and best yet!
Every step you take on the day is critical to provide vulnerable families with the support they desperately need in this trying winter period. So, bring friends and family along, strap up your walking boots and join us our Winter walk and an enjoyable day out for all the family.
Opt for our easy but picturesque route, wheelchair and pram friendly, suitable for all ages, following a loop in this dramatic landscape around the beautiful Dove Stone Reservoir; or if you're feeling more adventurous, take up the challenge of our 6 mile route, with an additional 500m stunning ascent to the Chew Hills, you will be rewarded with fabulous open views of this beautiful area to the far north west of the Peak District National Park.
The fruit of your footsteps
For the past nine years, by boldly defying the dropping temperatures, getting your heart rate going and braving the winter chill, you have shown how far reaching a little exertion can be. Your amazing efforts have:
Provided warm clothing for hundreds of children
Paid for gas and heating bills for those struggling to heat their homes
Sheltered families through the harsh winter by covering their rent
Provided essential necessities such as heaters and blankets
"In Winter, they send us vouchers for clothing and send us duvets to keep us warm. Allah knows the difference that HHUGS made to my life."
So what are you waiting for? Strap up those laces and step up for HHUGS families this Winter!
Simply sign up, set your fundraising target and spread the word far and wide!
*If you are under 18 a parent will need to register on your behalf.