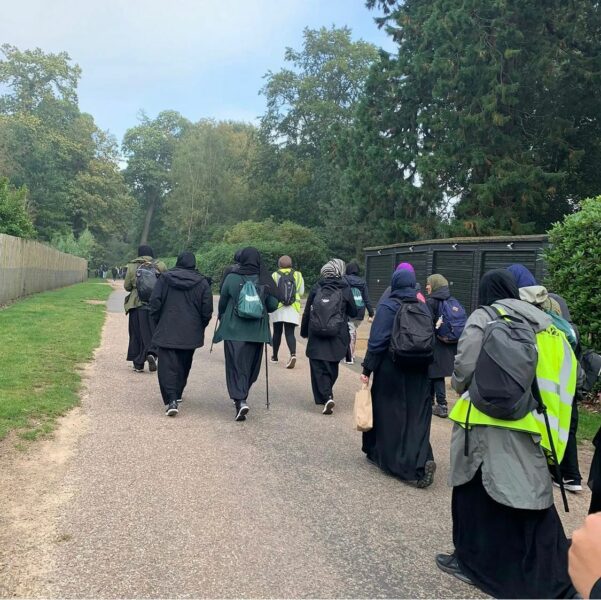 As Autumn blanketed us, we called out to the wanderers, the dreamers, the hikers, and those who simply love an adventure. We arranged a sisters' only hike on Saturday 9th October to Virginia Water; Surrey's Wonder. It turns out there are a fair few wanderers among us, determined to change the lives of HHUGS families, with over 60 sisters taking part on the day, raising a whopping £18,176 for HHUGS families.
We chose Virginia Water as our hiking spot as the cascading waterfalls, glittering waters and peaceful landscapes is the perfect spot to connect with other sisters. The hike was an opportunity to get together with friends, family and strangers alike, to encourage each other and work towards a common goal; to uplift vulnerable families within the UK.
"I wanted to join the hike first because, to be honest, I love nature and walking and secondly because I wanted to help raise funds for the families, especially with Winter coming up and the struggles they will be facing. I signed up on my own, but when my friend saw my page she was saying she wanted to do it too but she wasn't sure, so I encouraged her to sign up and she did Alhamdulliah.. But I knew many other sisters who were already going, which was also an encouragement for myself, as I was unsure if I will be able to raise enough to meet the target, but Alhamdulliah it was achieved."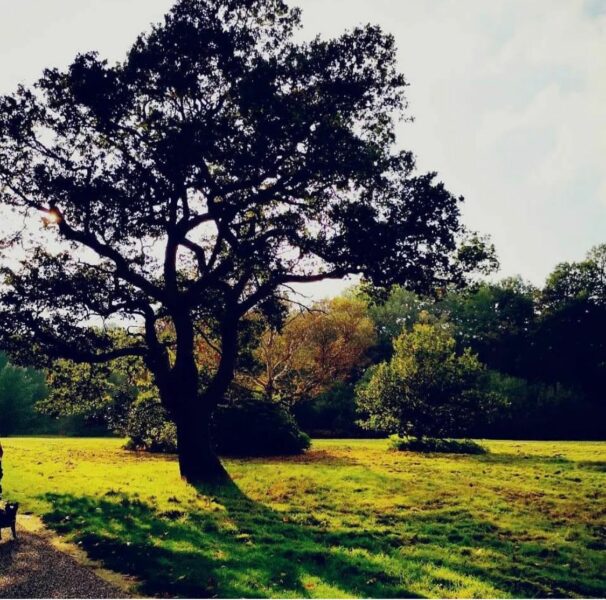 Often, people are deterred from signing up to hikes as they are doubtful that they will meet the fundraising target. However, more often than not, participants are surprised with the generosity of others, and how quickly they reach their target.
"I met the target of £150 within 24 hours of registration and then increased it to £300, which was done by the next 5 days; so I increased it again…"
For the sisters who participated, the fundraising journey was also a rewarding one. They were supported and encouraged throughout as they joined a group chat where they could discuss, share and encourage themselves and others. They continued to push themselves to reach their target, and in some cases, to increase it!
"The messages that were sent on the hike chat were really useful, as were the videos of the families. It felt a relief each time I reached my target, and under pressure, each time it was increased. But I kept trying and sharing my link…"
Although at times it was difficult for the fundraisers to meet the target, the knowledge that all their effort was going towards families who are struggling to survive kept them motivated. They wanted to do their bit, to reduce the burden of those who have no one to turn to.
"I wanted to fundraise for HHUGS because these families are very much in need of help and no one else is helping them. If I could help to reduce a little of their burden, then I felt I helped them in some way. They are going through so much mentally, emotionally and financially. HHUGS is really important as they are the only support these families have."
As with any hike, there were memorable moments, both challenging and uplifting, but that's all part of the experience! Those moments remain with us, and connect us with others around us, as we are reminded as to why we choose to put ourselves through such an experience, to change the lives of HHUGS families who are isolated, shunned and broken.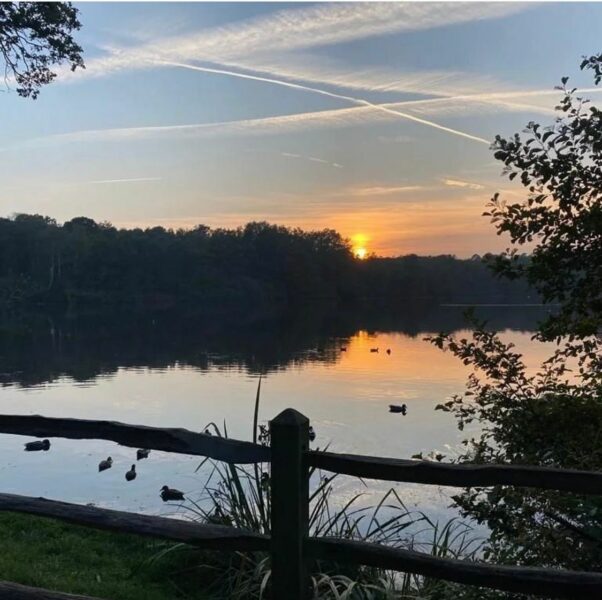 Being surrounded by such beauty allows us to reflect on the creation of Allah, gives a chance to ponder on our own lives and the blessings we have been bestowed with. The hike presented an opportunity to switch off from our daily lives.
"I loved the greenery the nature and the beautiful scenery all around. I kept thinking of how beautiful is the creation of Allah and how beautiful the gardens of Jannah will be. It was great to meet new sisters and talk about different things as we walked and sharing our life experiences with each other."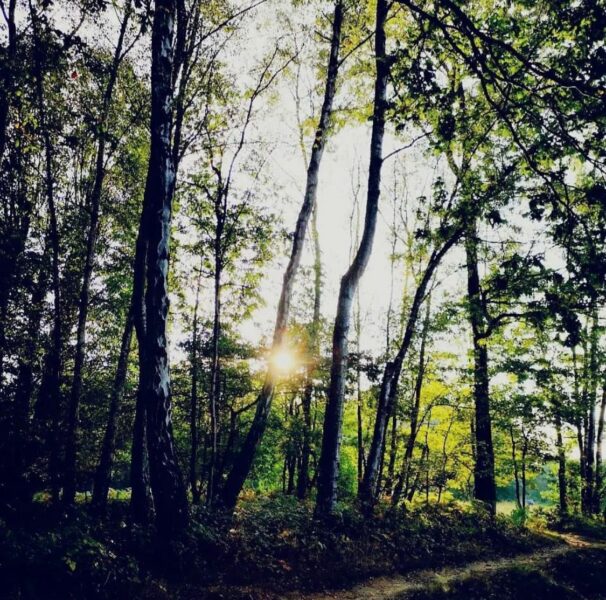 During the hike, there were moments where the sisters' needed that extra bit of motivation; just remembering the families that they were helping and how each step was going to uplift and empower single mothers gave them the extra push they needed.
"I felt motivated to complete the trek and fulfill my pledge. I was getting pains in my feet and my back, so just wanted to keep going and not stop, as when you stop it becomes harder. After lunch, after praying dhuhr I felt a bit relaxed and was keen to go ahead and complete the remaining distance, so I joined the fast group at the front, so we could finish quickly, use the toilet, refresh, and pray our 'asr before it's time to get on the coach."
There is no greater feeling on a hike than reaching the end; knowing each step that you have taken is one step closer to changing the lives of single mothers and fatherless children. A great accomplishment for all the sisters that took part.
"After reaching the final destination I felt elated that I had managed to complete the walk and felt even more amazed when I found out we did about 12 miles, which for me is a first!! I had never done beyond 5 miles before…"
Even the journey back presented the sisters with an opportunity to bond. Though they were exhausted from their hike, they were elated that they were able to accomplish their goal and raise funds for HHUGS families.
"The journey back was really nice as ended up getting to talk to few more sisters and getting to know them . Even though we were all tired, we were kind of buzzing from the whole experience and having accomplished such a long distance filled us with joy too. We were all just looking forward to a hot soak after we get home.."
The Virginia Water hike was a great success for both the sisters and for HHUGS families. Thanks to their eagerness to help others, to complete the hike and persistently fundraise, single mothers and fatherless children can look forward to having their lives turned around.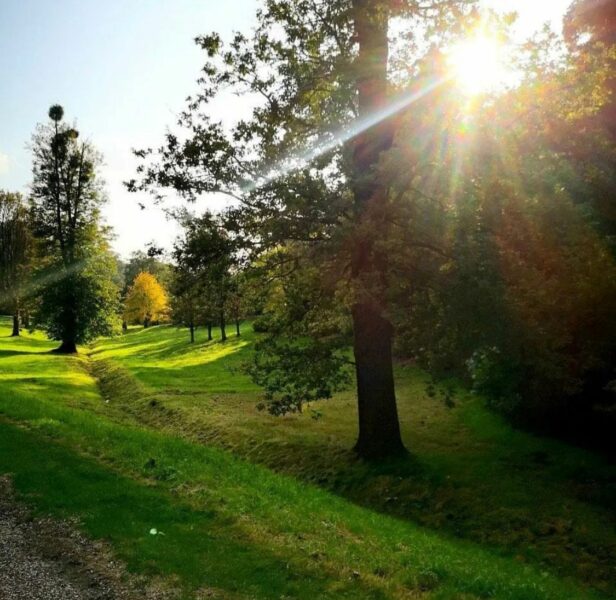 As Autumn leaves, and Winter settles in, the seasons for HHUGS families also change due to the dedication and hard work of these sisters. Because of them their season of hardship, has changed to the season of ease.  Single mothers will be reminded that there are sisters out there who care, who work tirelessly.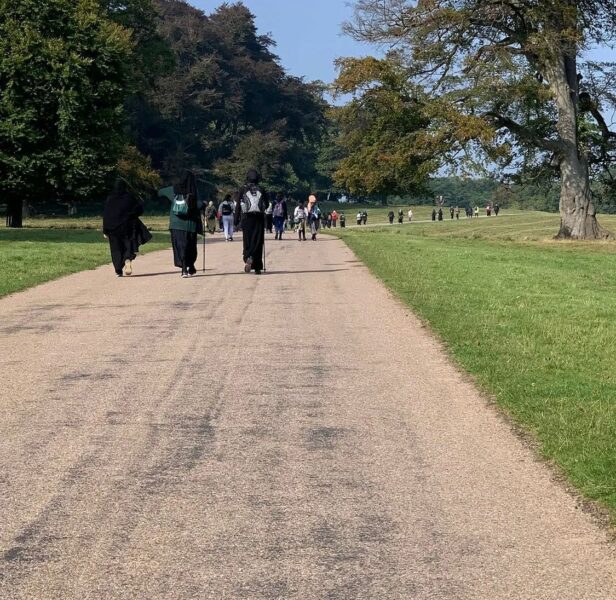 We've got plenty more in store for you to get stuck into this Winter. Push yourself out of your comfort zone and you will be surprised as to what you can achieve! Fancy something a little on the competitive side? then why not get involved with our combat archery challenge. Join HHUGS on Saturday 20th November for an action-packed event with plenty of fast paced games. Get your family and friends involved by facing off against each other in the Archery Battlezone, using your skill and agility to make sure you're the last one standing!
If you would like something to keep you active during Winter, why not sign up to our Virtual Winter Walk?