HHUGS FIFA Mania Tournament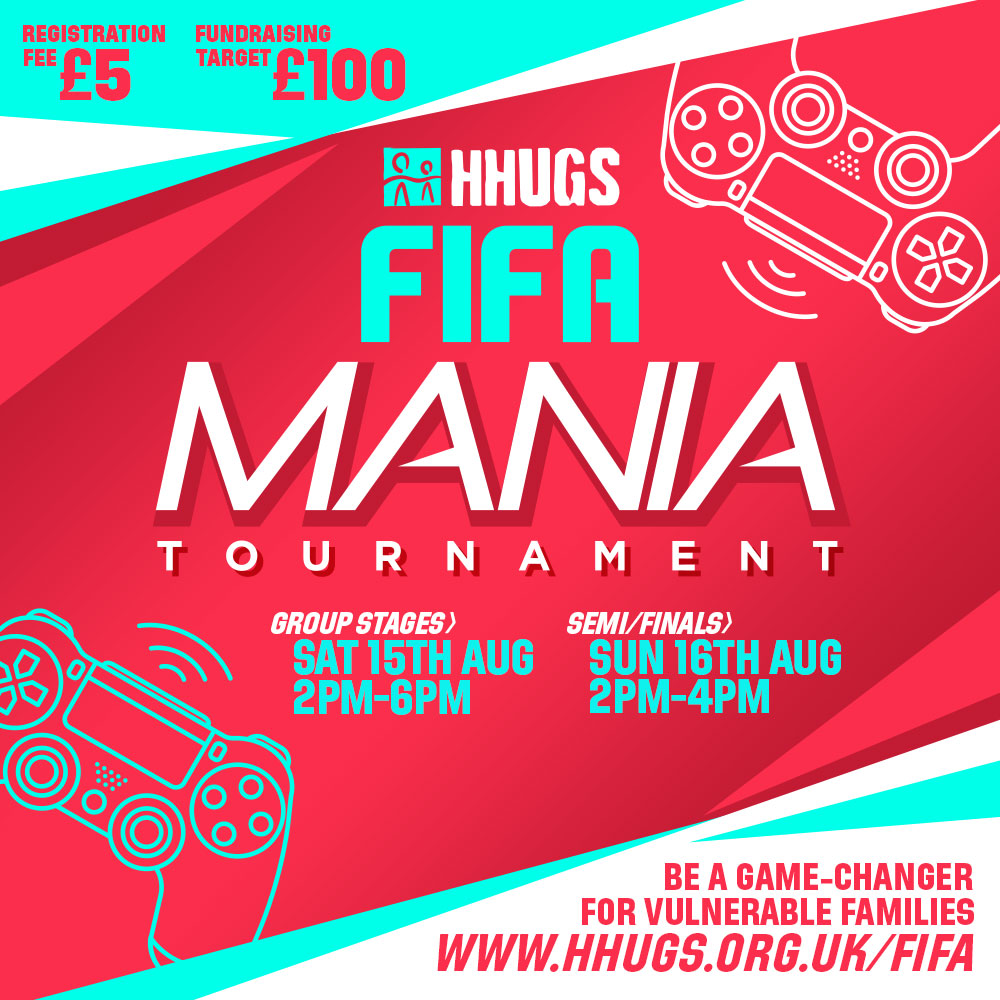 Have you got your game on? Welcome to the HHUGS FIFA Mania Tournament. Purchase a ticket to register and you'll have your own page to customise and share.
Simply set your target, tell everyone what you're doing and ask them to sponsor you for a great cause.
For families who need support, you can be a game-changer. How much easier could it be? All you do is turn up, get your game on, compete with your mates and revel in the FIFA mania!
And at the end of it all, you'll be bowled over by the staggering donations people give, and the vital funds you raise. You're just a few games away from helping HHUGS families in distress on our doorstep!